Trail Conditions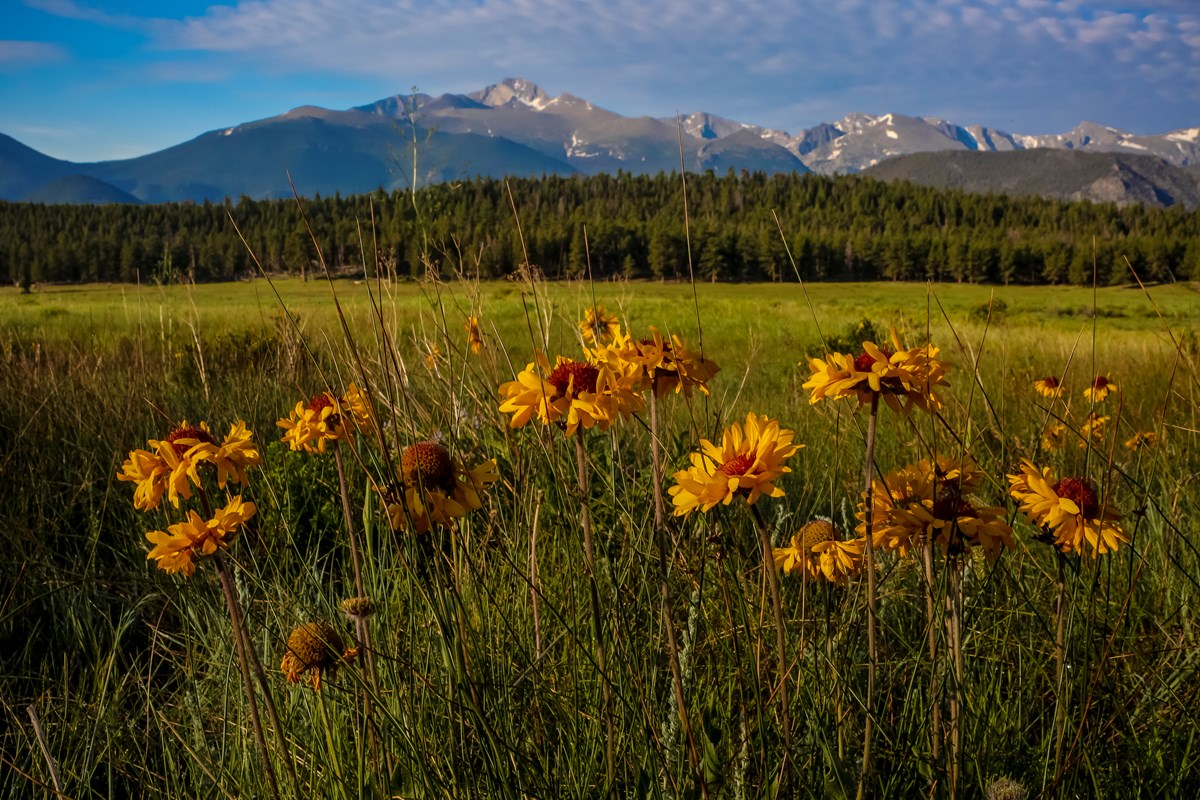 RMN
P Trail Conditions Report as of July 8, 2020
7/6/2020 Mirror Lake and Mummy Pass
The Mummy Pass trail and the trail to Mirror Lake are both free of snow, though expect patches of mud. Those wanting to head to Comanche Peak will have to watch carefully for the trail, as a few downed trees make the travel a little more challenging and the trail itself difficult to find at points.
By a Park Ranger
6/30/2020 Lion Lakes/Snowbank Lake
Conditions pretty clear to Lion Lake No. 1, then scattered-moderate snow. Hiked on top of big snowfields past Lion Lake No 1 to Lion Lake No. 2 and Snowbank Lake (no alternative to snowfields to these destinations). Past Snowbank Lake, the access to the Continental Divide is mostly snow-free (although there are snowfields up there).
By a Visitor
6/29/2020 Tonahutu Creek Trail
The Tonahutu Creek trail is in great conditions along the Continental Divide trail to Flattop Mountain. Only two patches of snow linger on the upper switchbacks, and expect a few larger downed trees after Granite Falls. The trail to Hayncah Lake has a few smaller patches of snow as well.
By a Park Ranger
6/28/2020 Haynach Lake Trail
Visitor reports the trail is snow free up to the wilderness sites, but walls of snow exist around sites and on up to lakes. Trail was ok to the first little lake. The cirque is filled with snow.
By a Park Ranger
6/22/2020 Thunder Lake
Trail is clear, save 3 small, easily navigable snowfields a mile from the lake. Wilderness campsites are mostly snow free. Great big billowing walls of snow surround the lake.
By a Park Ranger
6/22/2020 Above Andrews Tarn in Glacier Gorge
Too much snow above the tarn. Used microspikes up to the tarn, but then felt it was too dangerous to go any further.
By a Visitor
6/21/2020 Lawn Lake
All Lawn Lake sites are snow free. Apparently the marmots up there are plentiful and bold. Trail is mostly snowfree, with a small patch just before the cabin and a small patch on the way to the stock site.
By a Park Ranger
6/20/2020 JULY to RENEGADE (wilderness campsites) - Big Horn Flats
Day hikers report some of the switchbacks out of July are snow covered, but not deep. Some switchbacks completely free of snow. Some shallow show fields on the way up to Flattop Junction - less than knee deep. No spikes, axes or winter gear were needed. Did not experience extensive postholing. Some snow leading into Renegade but no equipment necessary. Snow was soft throughout.
By a Visitor
6/19/2020 Ouzel Lake and Bluebird Lake
Hiked to Ouzel Lake (up via main trail, back via "Camp" trail). Trails clear to Ouzel Lake-Bluebird Lake trail junction. Three trees down on that last section of trail to Ouzel Lake. A few snow patches going away fast and not too hard to cross. Met backpackers returning from Upper Ouzel (Bluebird Lake area) and a day hiker who tried to reach Bluebird. Both reported heavy snow on the upper parts of Bluebird Lake trail. Backpackers said they had to shift a short distance from the marked campsite because of snow.
By a visitor
Trail Closures
Alluvial Fan
West Alluvial Fan Trail will be closed June 1 through July 24, 2020. The bathrooms and a portion of the parking lot and picnic tables will remain accessible (except for July 14, 2020, when the entire lot will be closed).
Both the East and West Alluvial Fan Trail and parking areas will be closed July 27 through September 21, 2020.
Submit Your Own Trip Report
Send us an email, call (970) 586-1206, or stop by a park visitor center.
For Your Safety
These Trail Conditions reports are the viewpoints of the submitters, whether park staff, volunteers, or visitors. Conditions can change rapidly in the mountains. Use these reports only as guidelines. Be prepared for varying weather and trail conditions.
Falling trees are ever-present hazards when traveling in the forest. Be aware of your surroundings. Dead trees can fall without warning!
Due to the September 2013 Flood, missing foot bridges, uneven trail surfaces, unstable slopes, falling trees due to soil moisture, rutted trails, damaged water bars and steps, standing water, difficult water crossings, and missing directional signs could be encountered. Most of Rocky Mountain National Park is designated wilderness, where self-reliance and adventure are expected. Hikers should be prepared to take responsibility for their own actions; search and rescue may be delayed. Be prepared to stay overnight even if you are a day hiker. Hiking poles may be helpful on uneven trails. Route finding skills may be required. Carry a map and compass and other backcountry travel essentials. Hike at your own risk.
Last updated: July 22, 2020