Trail Conditions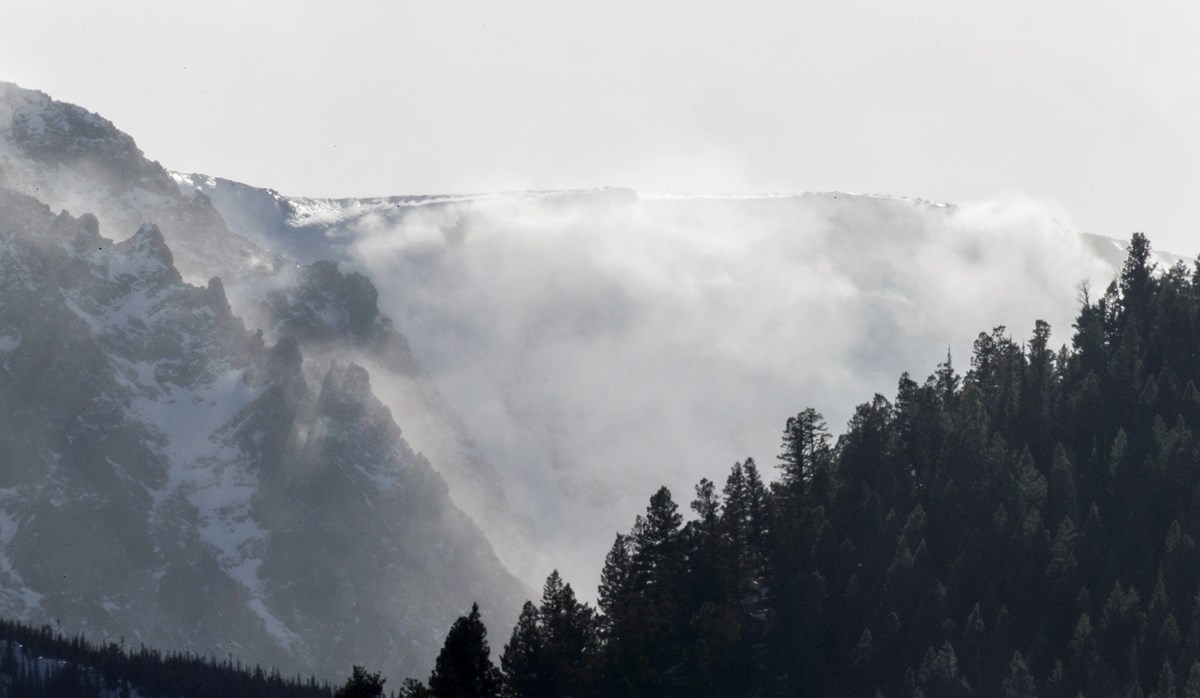 RMNP Trail Conditions Report
as of February 13, 2020
RMNP TRAIL CONDITIONS
are changing often this winter, as RMNP has experienced a lot of wind and new snow. In general,
RMNP trails parkwide are snowy, and at least for now snowshoes and poles may be better than traction devices (the most packed the trails get, the more that traction devices may be preferred). Remember: r
oute-finding is important, as RMNP trails are not marked in winter and following other tracks is not advised, as you don't know where they lead, and the wind and new snow obliterate tracks.
2/11/2020 Trail Ridge Road
Parked at Many Parks Curve and cross-country skied approximately 3.5 miles to a short way beyond the Hidden Valley corner on Trail Ridge Road. There were ski tracks, but with the wind, they filled quickly. The road was exposed in a few places but they could work around those spots. Great place to ski, but check the wind before heading out.
By a Volunteer
2/8/2020 Wild Basin
The road was closed at the entrance station because of new snow (the road was not yet plowed) so they cross-country skied on the road to the trailhead (2.1 miles) and continued another mile up the trail. Normally you would park at the winter parking area which adds just a mile to the trip. There were a couple thin snow areas on the road but were easy to work around. Good ski conditions.
By a Volunteer
2/6/2020 Deer Mountain
Traction devices are OK but snowshoes are better. The trail is windblown and difficult to find in spots. GPS is helpful. Great views.
By a Visitor
2/5/2020 Glacier Creek Trail
Started at Storm Pass but the area was quite windblown. Had to break trail to junction of Glacier Creek and Boulder Brook. The trail to Sprague and the Glacier Creek trail were both tracked and good for cross-country skiing.
By a Volunteer
Submit Your Own Trip Report
Send us an email, call (970) 586-1206, or stop by a park visitor center.
For Your Safety
These Trail Conditions reports are the viewpoints of the submitters, whether park staff, volunteers, or visitors. Conditions can change rapidly in the mountains. Use these reports only as guidelines. Be prepared for varying weather and trail conditions.
Falling trees are ever-present hazards when traveling in the forest. Be aware of your surroundings. Dead trees can fall without warning!
Due to the September 2013 Flood, missing foot bridges, uneven trail surfaces, unstable slopes, falling trees due to soil moisture, rutted trails, damaged water bars and steps, standing water, difficult water crossings, and missing directional signs could be encountered. Most of Rocky Mountain National Park is designated wilderness, where self-reliance and adventure are expected. Hikers should be prepared to take responsibility for their own actions; search and rescue may be delayed. Be prepared to stay overnight even if you are a day hiker. Hiking poles may be helpful on uneven trails. Route finding skills may be required. Carry a map and compass and other backcountry travel essentials. Hike at your own risk.
Last updated: February 13, 2020