Trail Conditions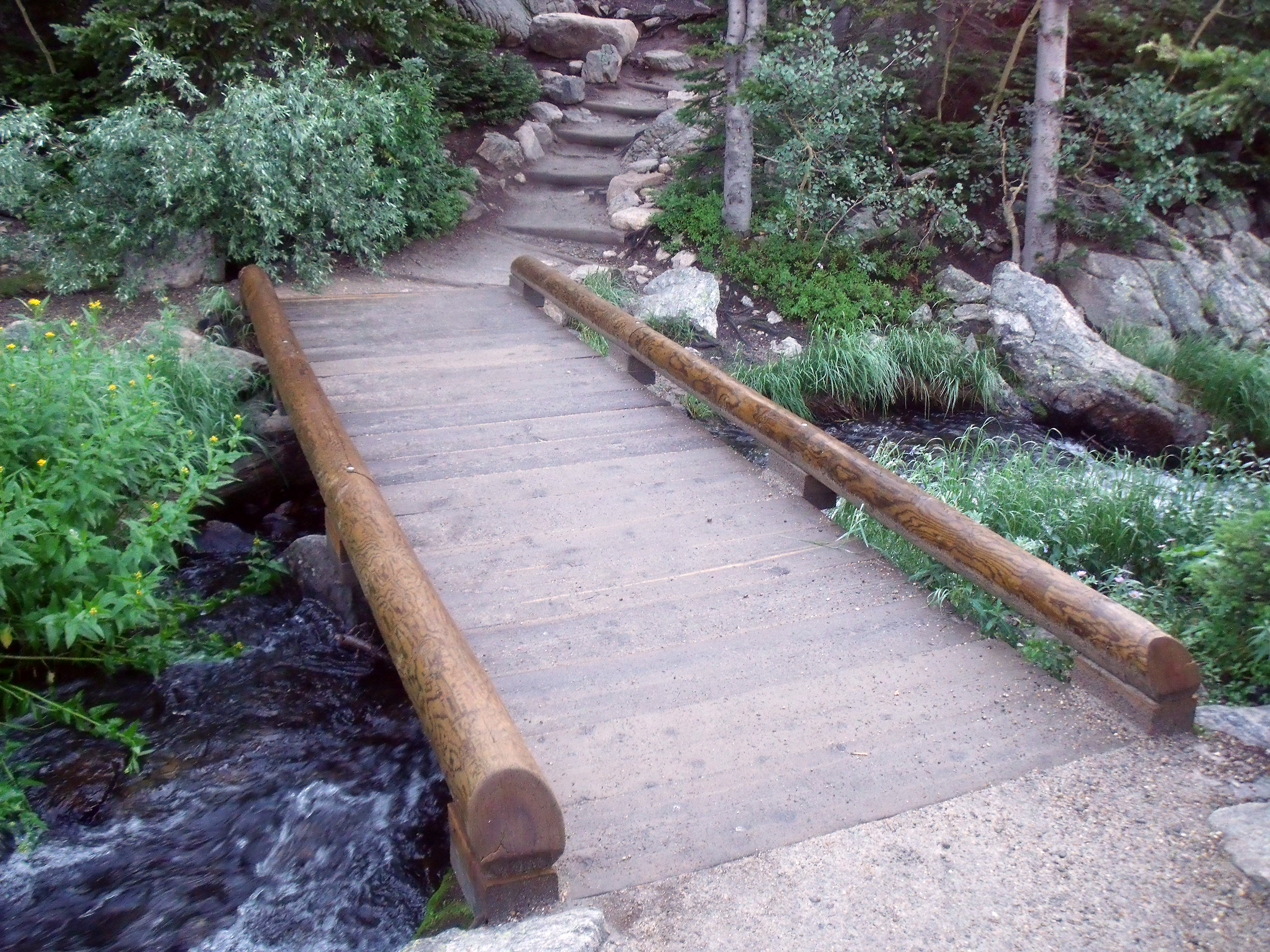 Summer Conditions
It's summer time! The high country of Rocky Mountain National Park is noted for extreme weather conditions as well as it's beautiful scenic views. Always be prepared and check weather and trail updates often.
7/17/2016
Onahu Cross Country Zone
Very wet and boggy at the low end of the part of Onahu Creek In the CC zone. "Rough". Getting higher, it dries out quickly. Spectular near Julian Lake.
Visitor
7/14/2016
Tonahutu Loop
The trails were in good condition with the exception of 2 areas: First, on the way down from Flattop Mountain on North Inlet Trail on the switchbacks towards July campground, there was a section of the trail covered in crisp snow for about 50 feet. The trail was completely covered, and it was a very steep area. This made for a fairly dangerous situation. We passed it on Wed, 7/14 at 1:05 pm, and the snow was crunchy enough for us to stomp our feet into the snow well enough to get a grip and slowly hike across. It is likely to be very dangerous early in the morning when the snow has refrozen. Second, also on North Inlet Trail, starting at the switchbacks leading down towards North Inlet Junction all the way to North Inlet Falls campground there were 15 downed trees blocking the trail. Some of these trees were difficult to clear. One person in our group slipped on sandy rocks when forced to hike off trail around the tree. Another person cut his hand when swinging under a tree. Many times our backpacks were caught on branches when attempting to duck under the trees.
Visitor
7/13/2016
Boulder Grand Pass
Deep extensive snow leading up to Boulder Grand from Thunder Lake, probably requiring ice ax for self-arrest and spikes. Also broad snow fields to cross below Lion Lake No. 1.
Volunteer
7/12/2016
Blue Lake
No snow to Black Lake. Route finding difficult to Blue Lake. Should be proficient with a compass or GPS.
Visitor
7/9/2016
Box Canyon/Skeleton Gulch
Small snow patches at Box Canyon. High water run-off in Thunder Pass to Michigan Lakes with wet areas on the trail. No crampons or ice axes needed. Many trees down on trail in Skeleton Gulch. Bring insect repellent as mosquitoes were prevalent. Attempted east side of Mt. Richthofen. Lots of loose rock. Saw lots of wildlife, including moose, big horn sheep and elk.
Visitor
7/5/2016
Bear-Helene-Odessa-Fern Lakes
Still some snow around Lake Helene. Two minor snowfields going down to Odessa. The first one was a bit tricky if you did not have traction or poles (like me), but can be negotiated slowly. The second snowfield can be done completely on loose rocks now. Remember, thunder and rain can be encountered.
Volunteer
7/5/2016
Timberline Falls
There's a small patch of snow just before the Loch, some wet spots going around the Loch, and a couple of short sections with a bit of snow on the path toward Timberline Falls. The falls are gushing. Lots of water and still big blocks of icy snow near the falls left over from winter. Very pretty, and very green all around. Though there is a little snow on the route up to the base of the falls, there was no problem in getting that far. The climb beside the falls is rather wet, since the falls are so full, with many different cascades. For some folks who had hiked farther mentioned some slippery rocks. Turned around due to threatening thunderstorms.
Volunteer
7/5/2016
Black Lake
Trail mostly dry. Two snow patches on trail right below lake that were easy to navigate through. Poles helpful but not necessary. Hiking shoes recommended but we saw several in tennis shoes.
Visitor
Submit Your Own Trip Report
Send us an email, call (970) 586-1206, or stop by a park visitor center.
For Your Safety
These Trail Conditions reports are the viewpoints of the submitters, whether park staff, volunteers, or visitors. Conditions can change rapidly in the mountains. Use these reports only as guidelines. Be prepared for varying weather and trail conditions.
Falling trees are ever-present hazards when traveling in the forest. Be aware of your surroundings. Dead trees can fall without warning!
Due to the September 2013 Flood, missing foot bridges, uneven trail surfaces, unstable slopes, falling trees due to soil moisture, rutted trails, damaged water bars and steps, standing water, difficult water crossings, and missing directional signs could be encountered. Most of Rocky Mountain National Park is designated wilderness, where self-reliance and adventure are expected. Hikers should be prepared to take responsibility for their own actions; search and rescue may be delayed. Be prepared to stay overnight even if you are a day hiker. Hiking poles may be helpful on uneven trails. Route finding skills may be required. Carry a map and compass and other backcountry travel essentials. Hike at your own risk.