Trail Conditions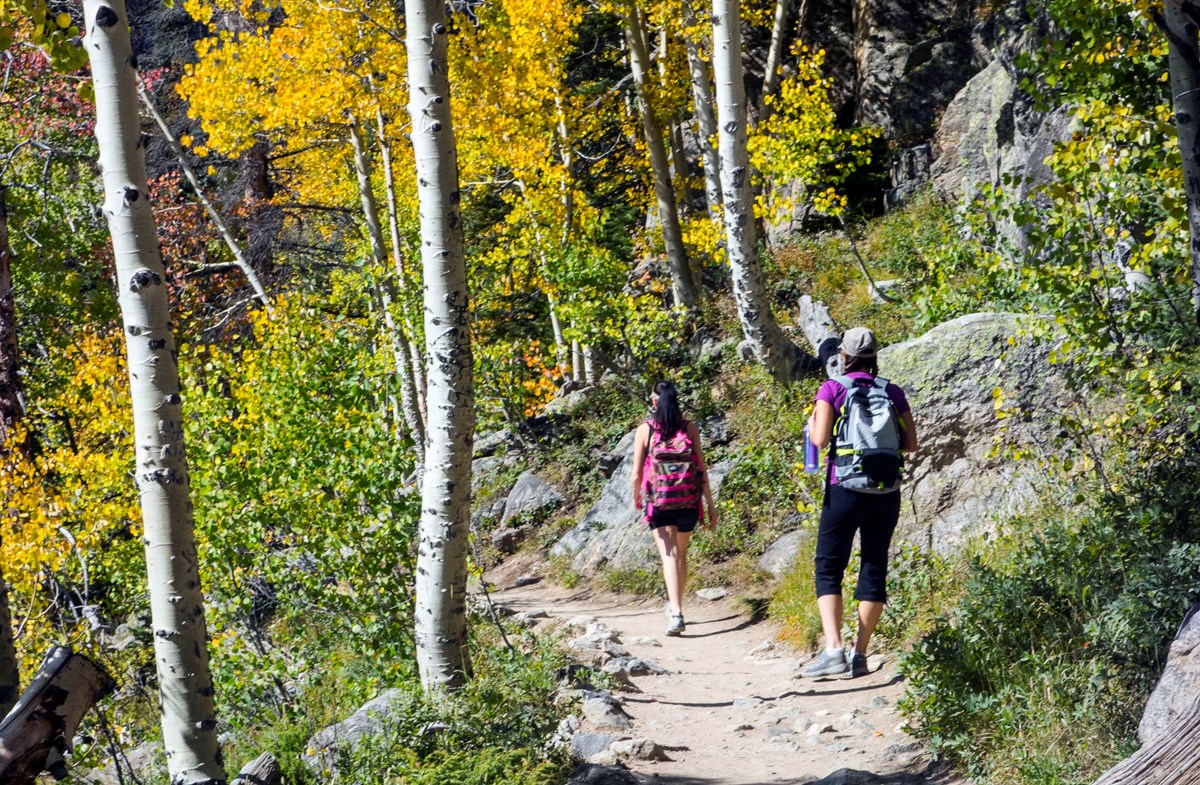 PAVEMENT PRESERVATION PROJECT CLOSURES will occur in numerous locations throughout the summer in Rocky Mountain National Park. Plan ahead!
Expect busy fall weekends, including full parking lots, congested roadways and entrance stations, busy trails, and wait times to board the park shuttle buses.The Hiker Shuttle Express runs daily through September 13, and then weekends only through October 20. The Bear Lake Route and Moraine Park Route shuttle buses run daily through October 20.
Remember
, it can always snow up on the mountains. Trail Ridge Road can temporarily close if wintry conditions occur. The average date that Trail Ridge Road closes for the season is October 23, but it can happen before or after that. Rangers advise that any storm is capable of producing sleet, hail, or snow, plus ice can form easily up at higher elevations now that temperatures are becoming colder. Please see the Longs Peak Conditions Report link above for additional information.
Submit Your Own Trip Report
Send us an email, call (970) 586-1206, or stop by a park visitor center.
For Your Safety
These Trail Conditions reports are the viewpoints of the submitters, whether park staff, volunteers, or visitors. Conditions can change rapidly in the mountains. Use these reports only as guidelines. Be prepared for varying weather and trail conditions.
Falling trees are ever-present hazards when traveling in the forest. Be aware of your surroundings. Dead trees can fall without warning!
Due to the September 2013 Flood, missing foot bridges, uneven trail surfaces, unstable slopes, falling trees due to soil moisture, rutted trails, damaged water bars and steps, standing water, difficult water crossings, and missing directional signs could be encountered. Most of Rocky Mountain National Park is designated wilderness, where self-reliance and adventure are expected. Hikers should be prepared to take responsibility for their own actions; search and rescue may be delayed. Be prepared to stay overnight even if you are a day hiker. Hiking poles may be helpful on uneven trails. Route finding skills may be required. Carry a map and compass and other backcountry travel essentials. Hike at your own risk.
Last updated: September 6, 2019