Longs Peak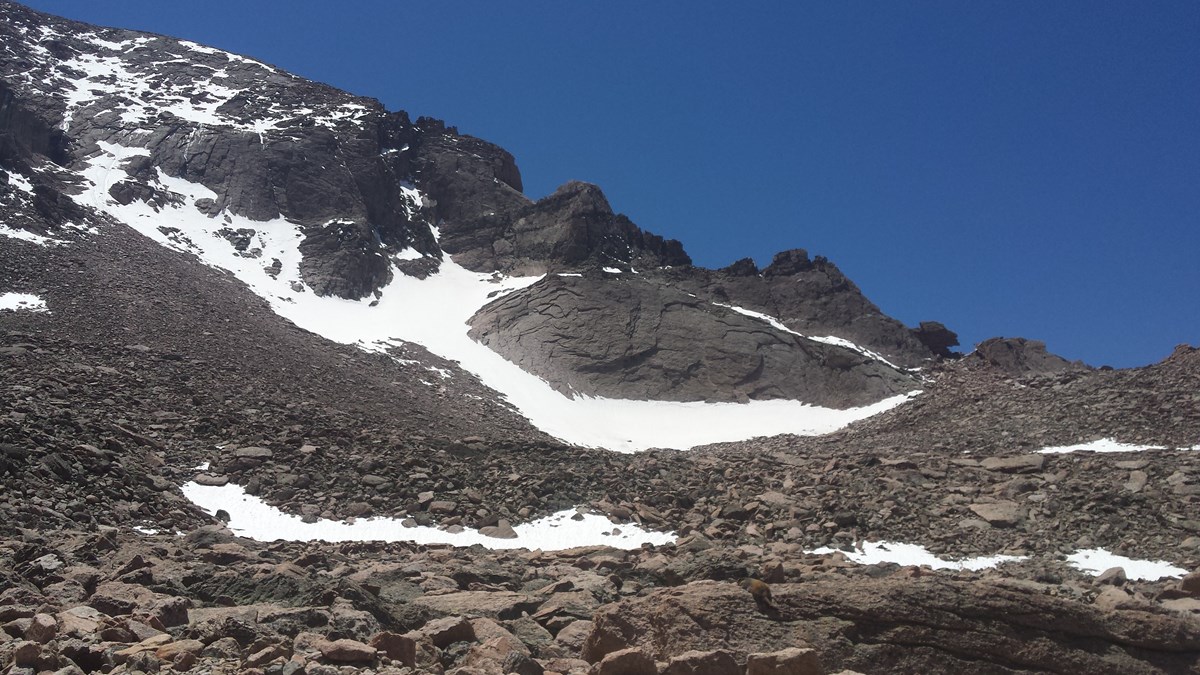 Longs Peak Conditions Report
6/19/2018
Snowmelt on Longs Peak is several weeks ahead of last year. Warm temperatures have melted all snow below tree line, and the trails accessing both Chasm Lake and the Boulderfield are snow free with the exception of Chasm Crossing (see photo below). Thunderstorms are back in the forecast this week with significant probability of lightning and precipitation (rain, snow, hail) accompanied by temperatures in the mid-30 degree range. Remember that summer on Longs Peak is still in its infancy and climbers should be prepared for rapidly changing conditions.

The East Face is still harboring snow and ice, and warming temperatures will bring increased rock fall hazard. An ascent of the North Face or Kiener's route will still involve snow and ice travel. Several hundred feet of snow is still present in the Loft route as well. Thunderstorms often build quickly and remain a consistent hazard due to their unpredictable nature. Hikers and climbers should exercise caution this time of year as temperature swings often create icy conditions on rock slabs where a slip may result in a fall of several hundred feet or more.

A current weather forecast for the Longs Peak high country can be found at:
http://forecast.weather.gov/MapClick.php?CityName=LONG%27S+PEAK&state=CO&site=BOU&textField1=40.258&textField2=-105.613&e=0

Keyhole Route Conditions
The Keyhole route is now free of snow and ice. Patchy snow is present in places and melting across the route. Climbers should not let their guard down as afternoon storms and overnight temperature swings may freeze snowmelt and rainwater, leaving rock slabs covered in thin sheets of ice. Afternoon thunderstorms, present in the forecast this week, can blanket the mountain in snow and hail and drop temperatures low enough to create icy conditions. While climbers are able to ascend the Keyhole route without stepping in snow at this point, traction devices, an ice axe, and sufficient mountaineering experience to use those tools are prudent safeguards against rapidly changing conditions.

Remember your safety is in your own hands.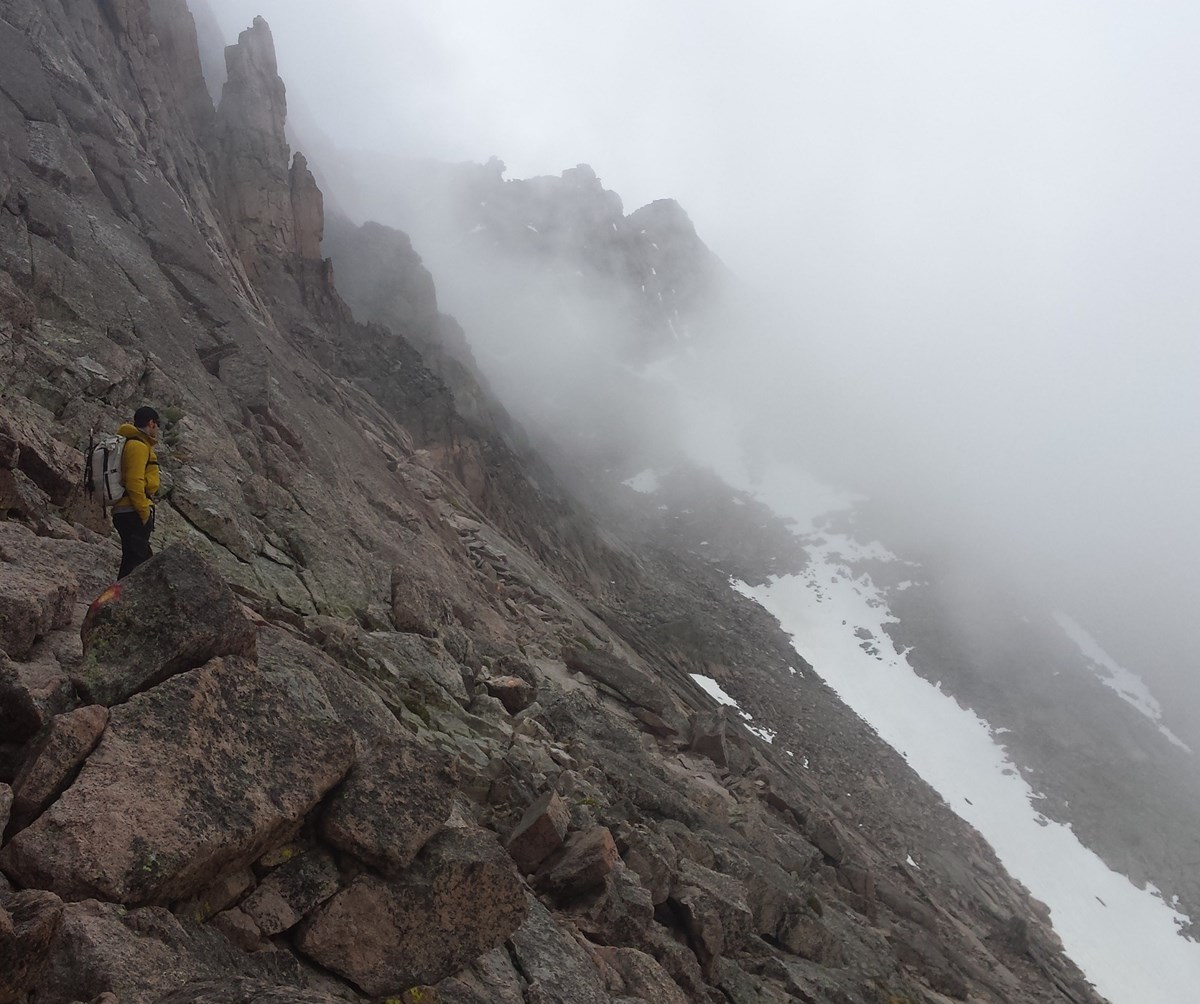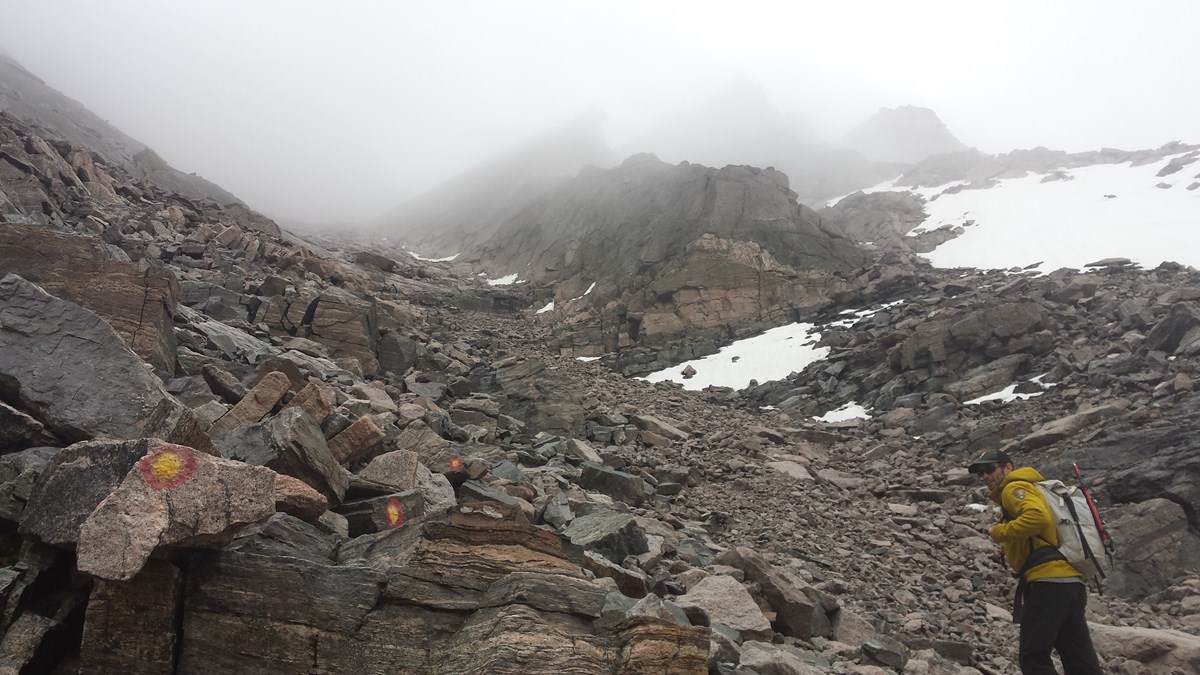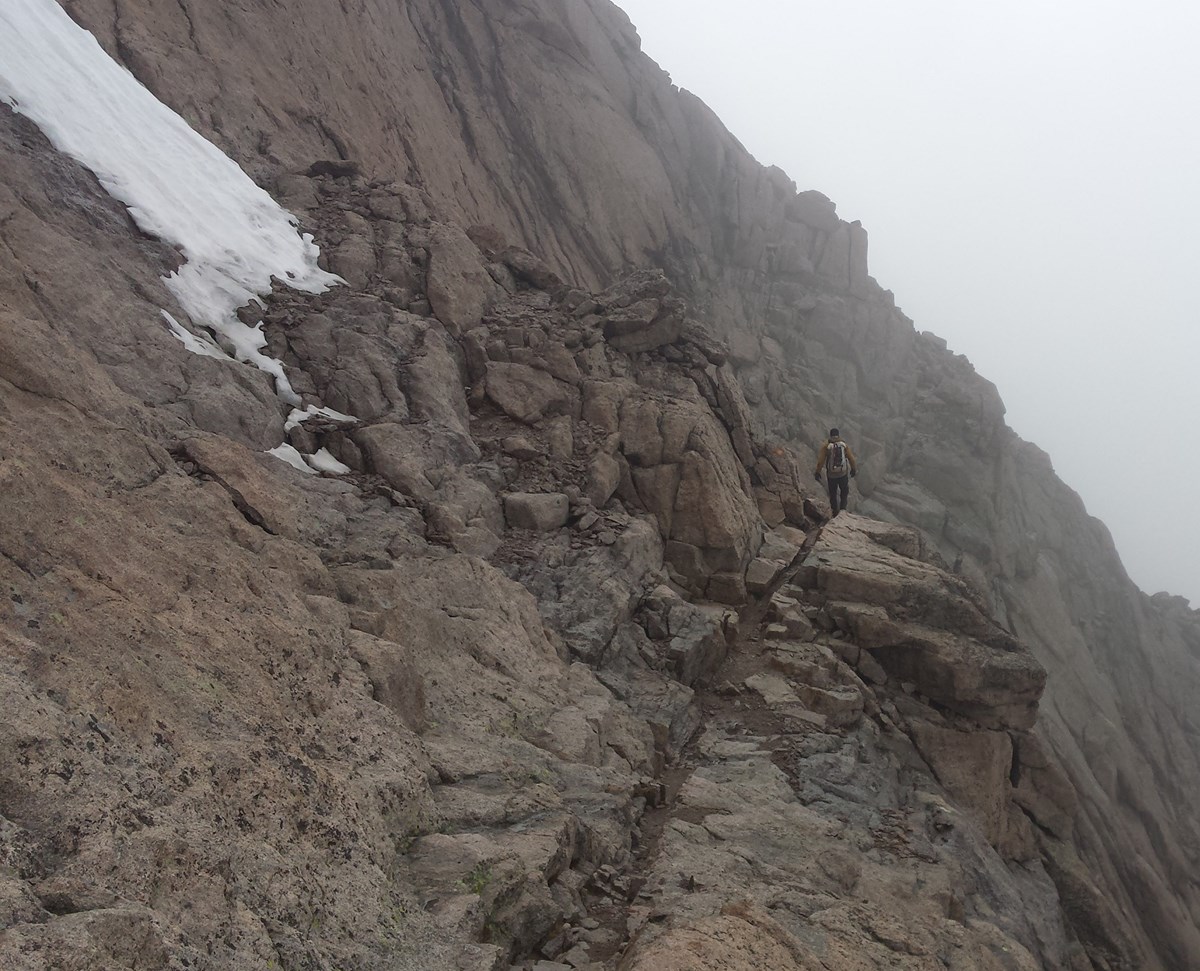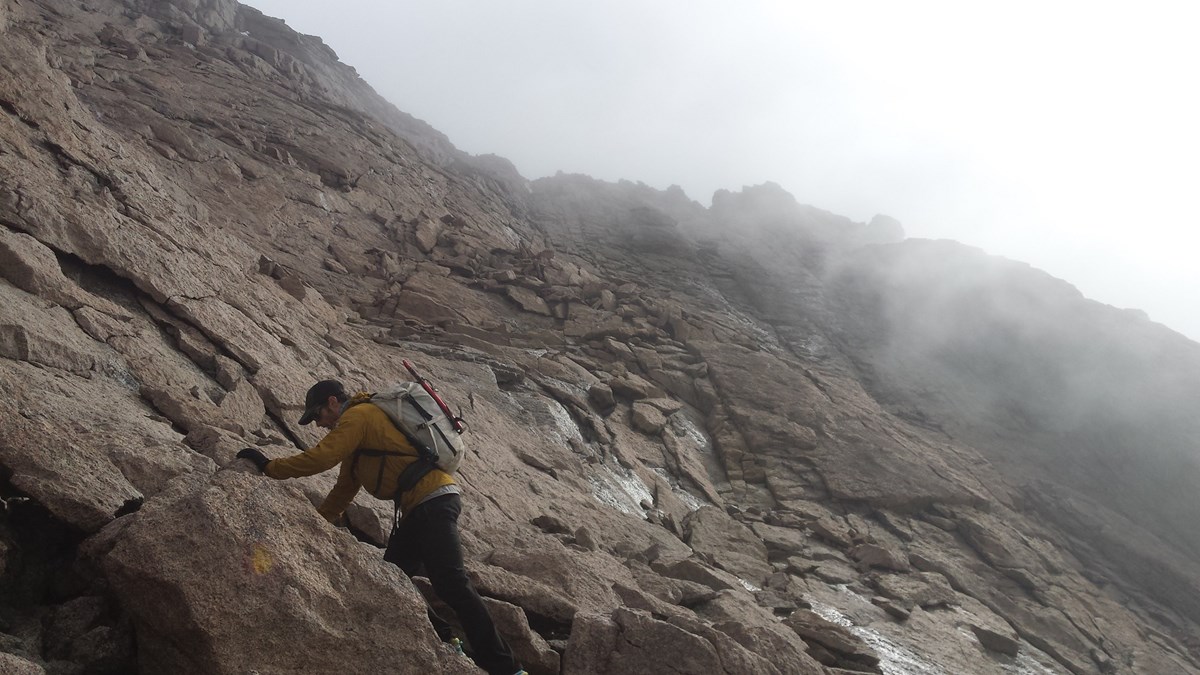 Chasm Crossing
The hike to Chasm Lake is mostly snow free except for a final snow traverse from Chasm Junction to Chasm Meadow. Trekking poles are recommended to help with balance.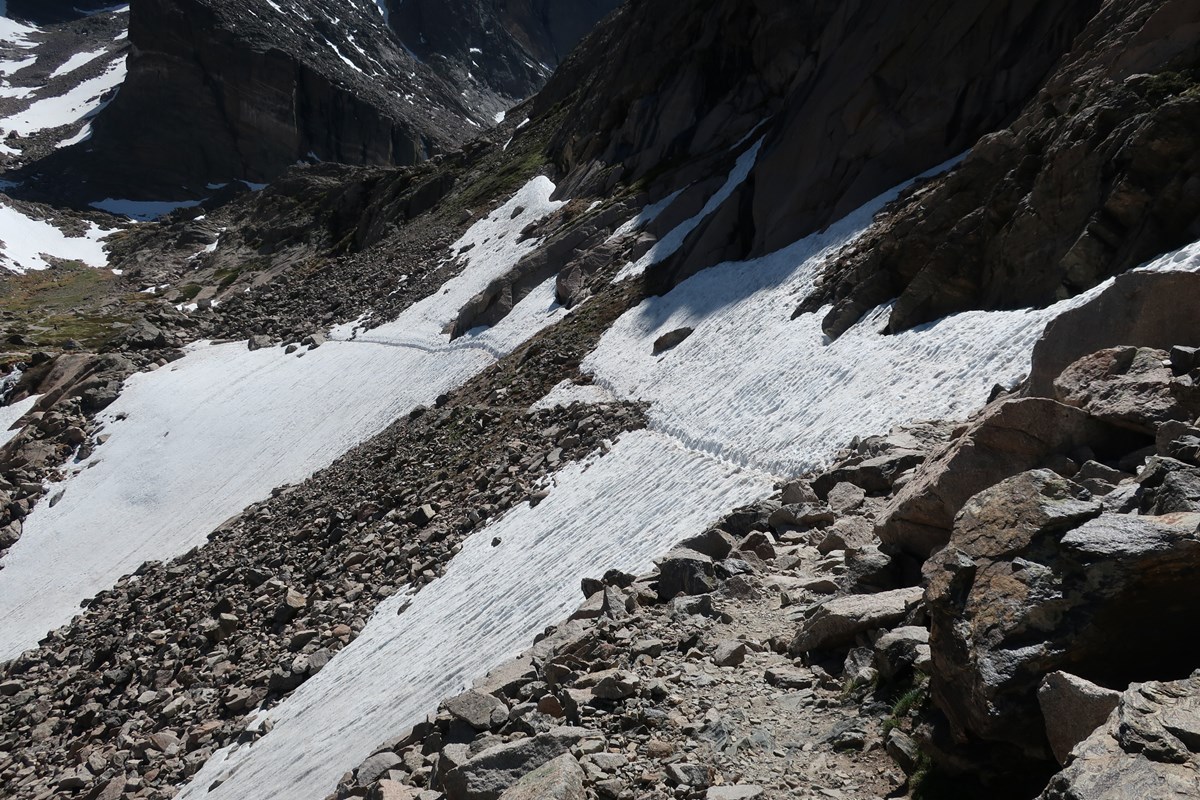 Last updated: June 19, 2018