Longs Peak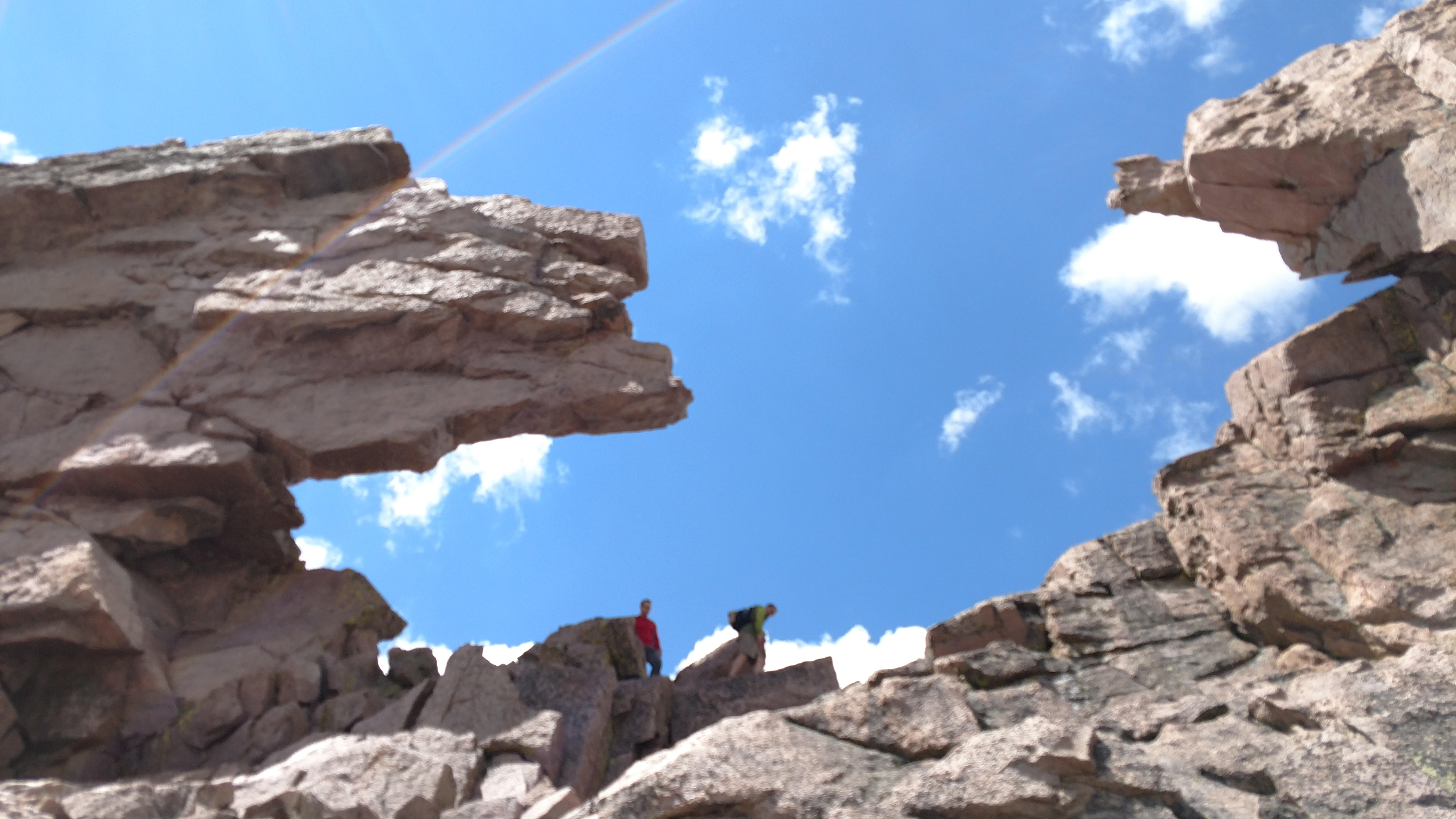 Longs Peak Conditions Report
7/11/2017
Summer is in full swing on Longs Peak. The Keyhole route is now mostly snow free and wild flowers are in bloom. This past week has seen consistent afternoon thunderstorms. Lightning is one the main hazards to climbing this time of year and has been the cause of serious accidents on Longs Peak in the past. The only sure strategy for lightning safety is to limit your exposure by getting an early start and returning to tree line by early afternoon.
Keyhole Route Conditions

Sections of snow and ice still remain on portions of the Ledges, Trough and Homestretch. Careful route finding is required to avoid these spots if you are going to leave the crampons and ice axe at home. As seasonal snow melts away loose rock is left in its place, especially in the "Trough". Be mindful of other parties below you and try your best not to knock rocks down on top of them.

Remember your safety is in your own hands.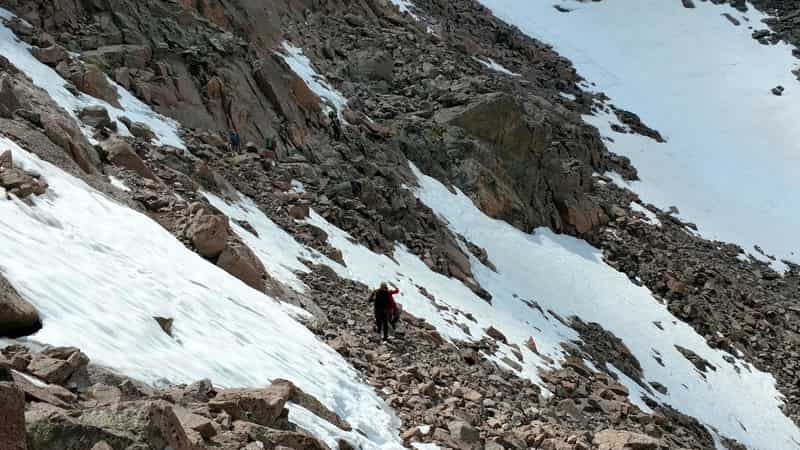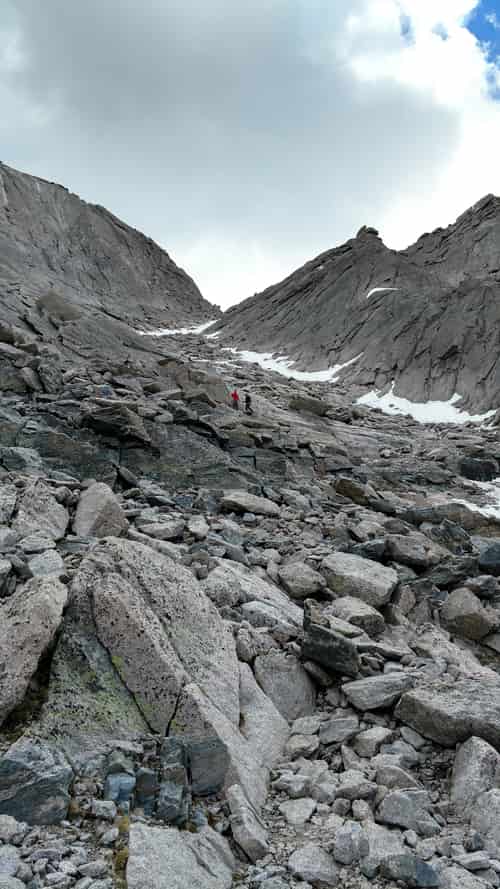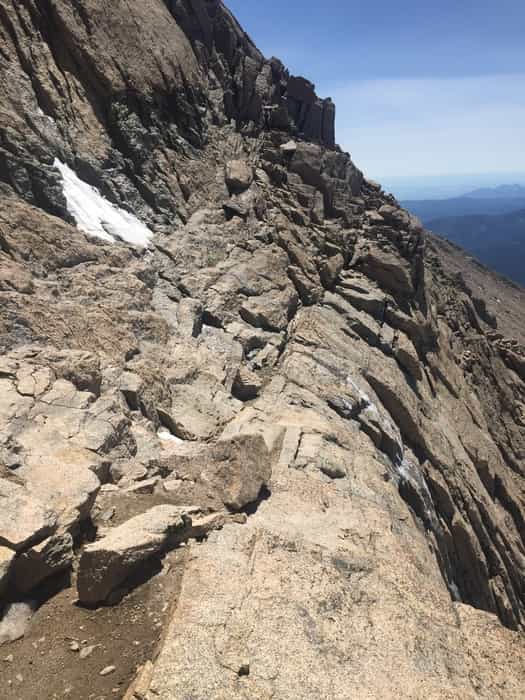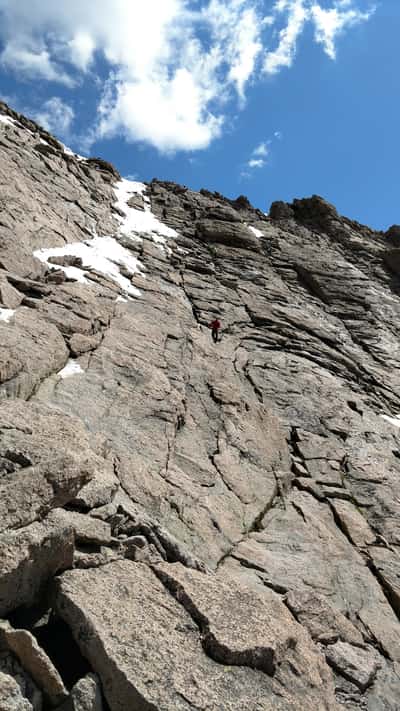 CHASM LAKE

Snow currently covers sections of the Chasm Lake trail. A significant steep snow field must be crossed in order to access the lake. Caution is advised when traversing this snow field due to the potential for a sliding fall. Micro-spikes or other traction may be useful. At least one trekking pole per person is recommended to help with balance.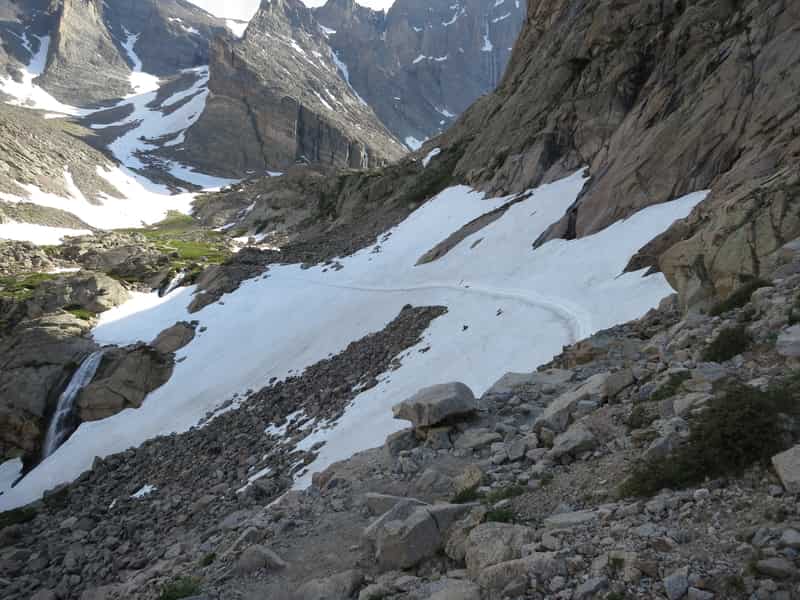 Last updated: July 11, 2017