Longs Peak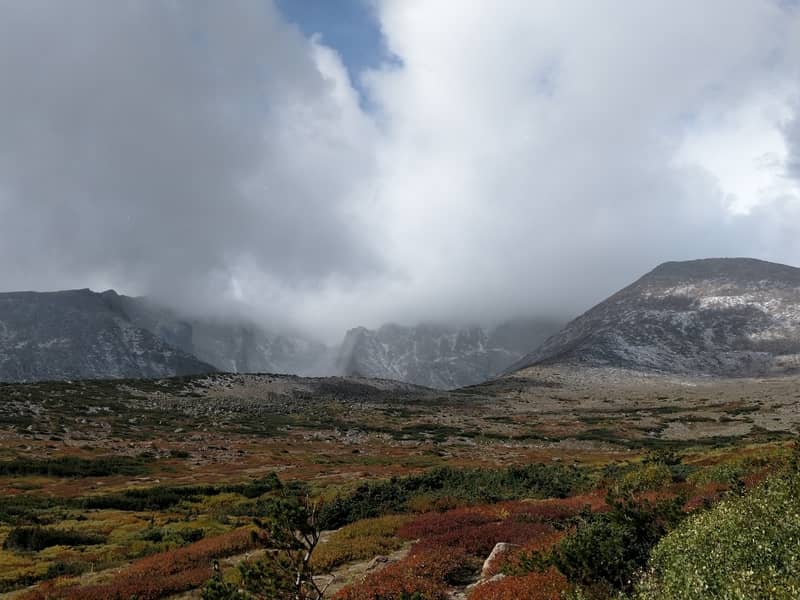 Longs Peak Conditions Report
9/16/2017

The most dangerous time of year for hiking and climbing on Longs Peak has arrived. Icy conditions paired with afternoon storms remain the primary environmental hazards on the mountain. Recent storms have deposited 3-4 inches of snow on the upper mountain, and the melt/freeze temperature cycle is creating widespread ice formation on most aspects. Rain gear, insulating layers, and warm footwear are highly recommended and would be critical to survival in case of injury on the upper mountain. Additional equipment like Microspikes or crampons and an ice axe may be needed for safe travel. Be sure to check the weather forecast before your trip and plan to be back below tree line by noon. For most visitors this means getting a pre-dawn start.

Keyhole Route Conditions

Fall storms have arrived, creating difficult travel on the Keyhole Route. Expect winter conditions with drifting snow and widespread ice formation. Thin layers of snow on the surface can hide thicker layers of ice underneath, creating enormous potential for slips and falls. Traction devices such as Microspikes or crampons and an ice axe are highly recommended, but are no substitute for proper training and experience in negotiating icy terrain. The Keyhole Route is no longer a summer scramble, and should be treated as a winter mountaineering route.

Remember your safety is in your own hands.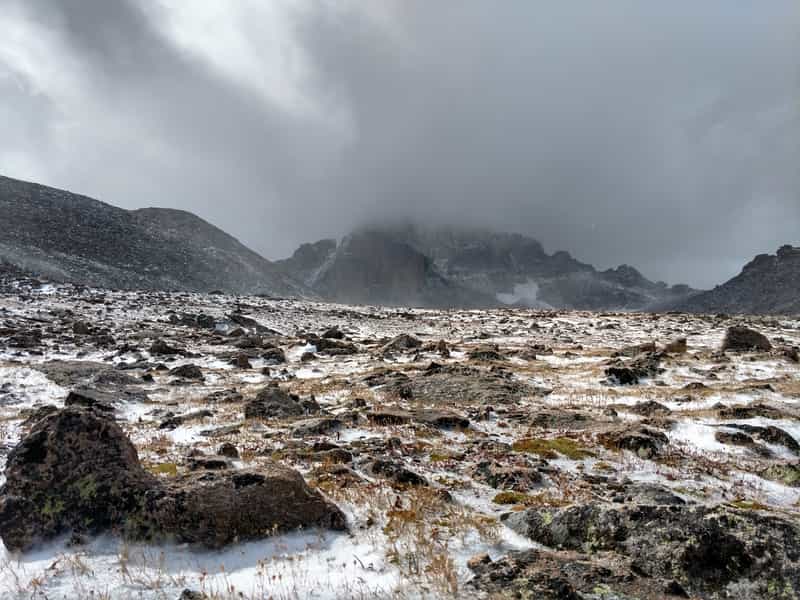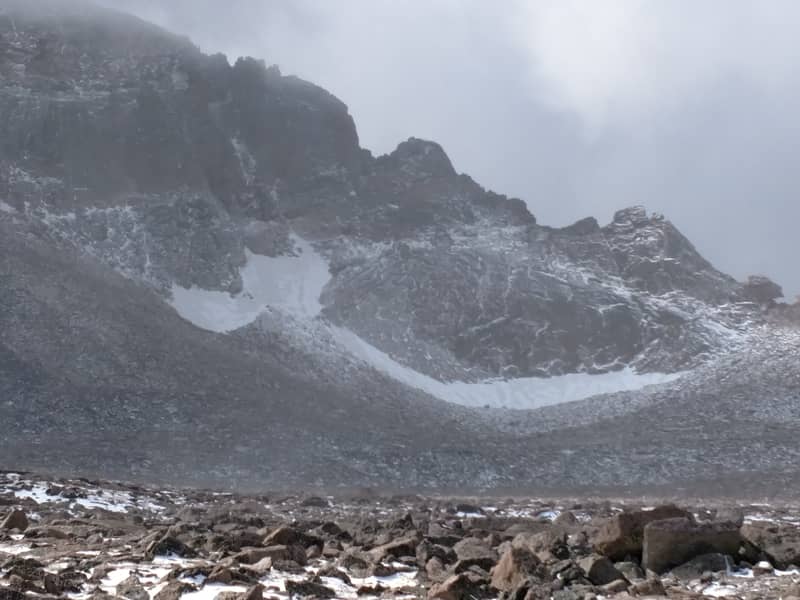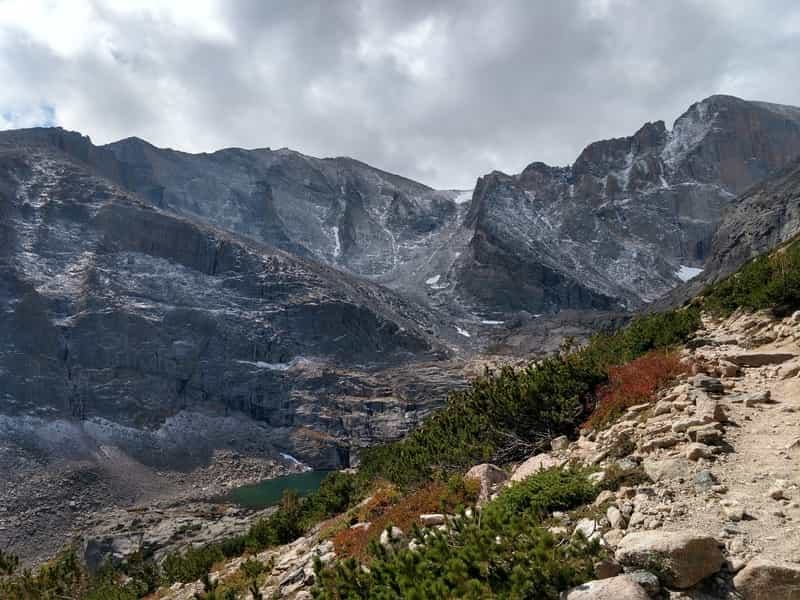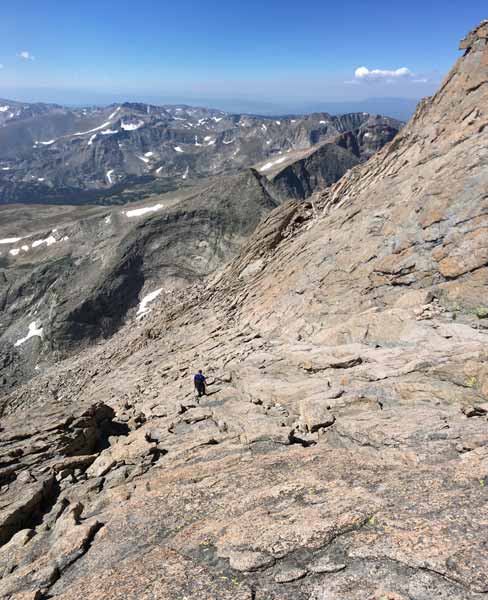 CHASM LAKE

The trail to Chasm Lake is now snow free.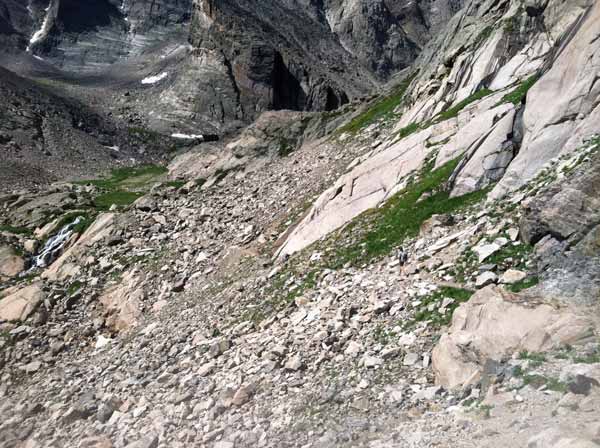 Last updated: September 16, 2017