Longs Peak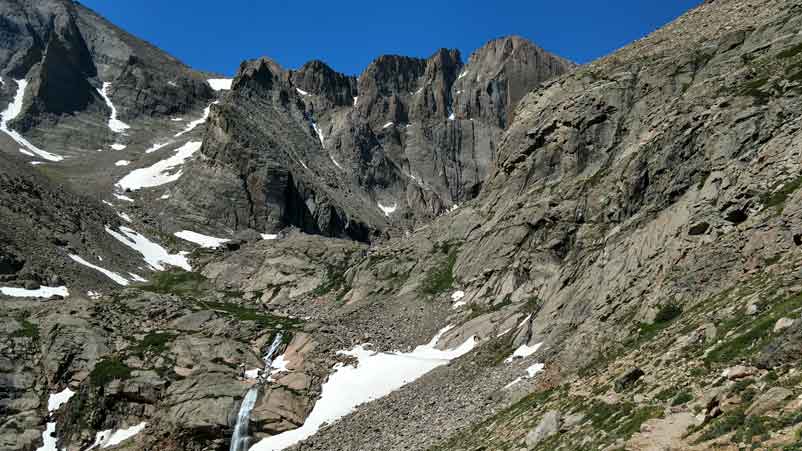 Longs Peak Conditions Report
7/23/2017
The Keyhole Route is now mainly snow free. Be careful of ice in the early mornings as the previous day's melt water may have refrozen in unexpected places. Conditions on the Trough and Homestretch have improved and the way is now clear of snow. If your objective is the Keyhole Route then ice axe and crampons are unnecessary.
Afternoon thunderstorms are the primary environmental hazard on the mountain. The past two weeks have seen lightning and brief, but intense, rain showers on Longs most days. Be sure to check the weather forecast before your trip and plan to be back below tree line by noon. For most visitors this means getting a pre-dawn start.
Remember your safety is in your own hands.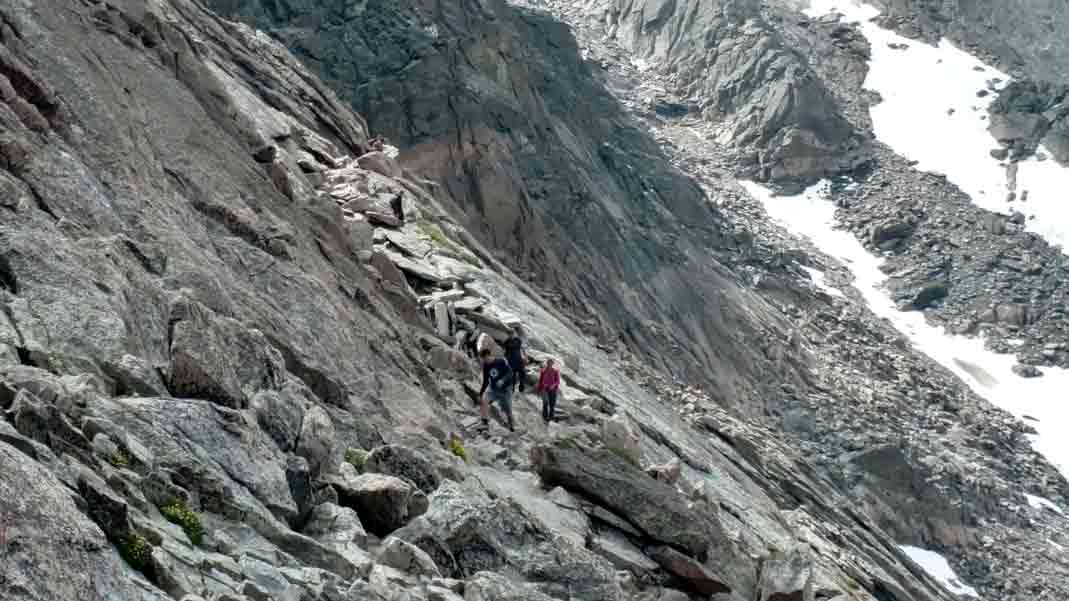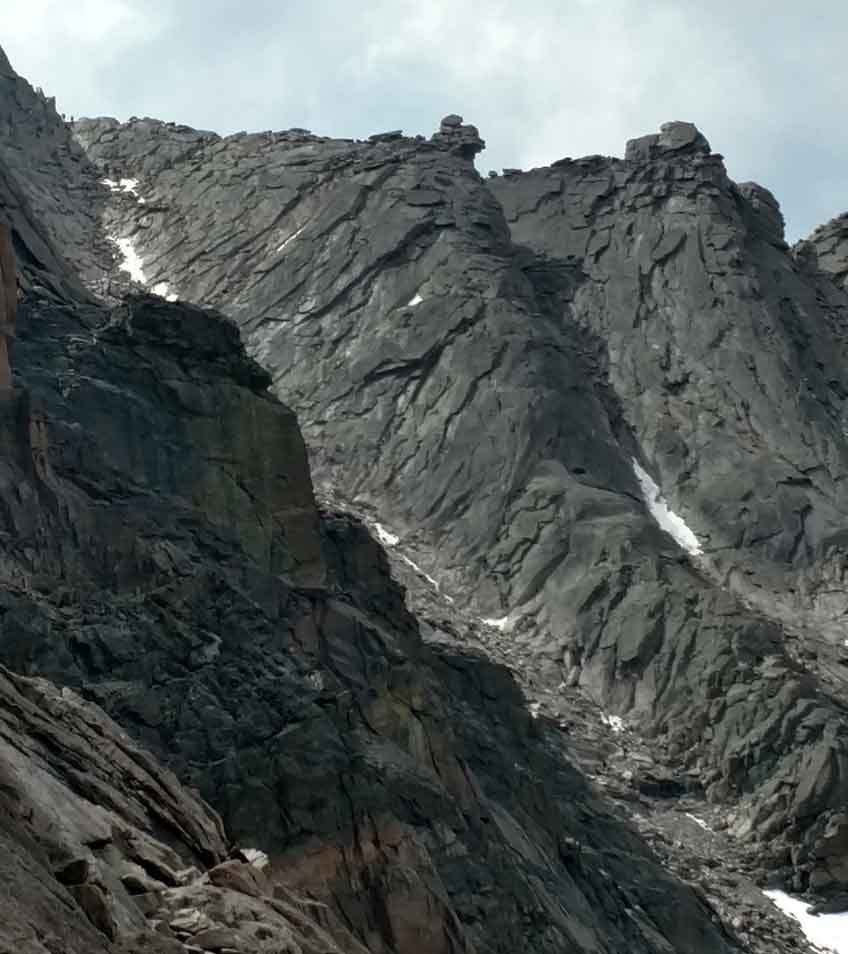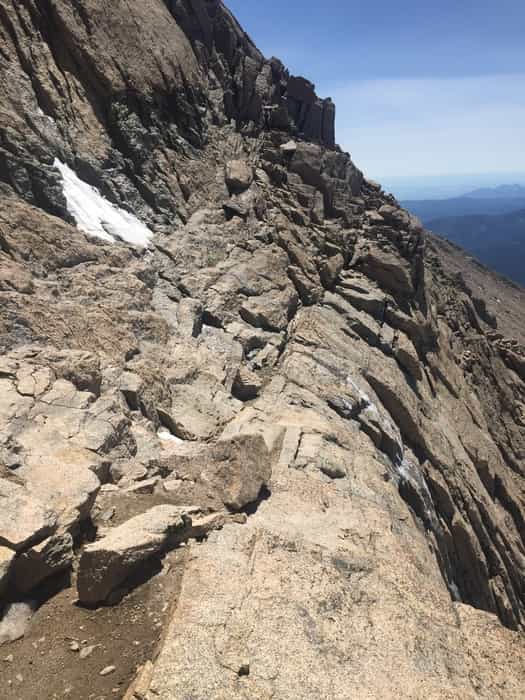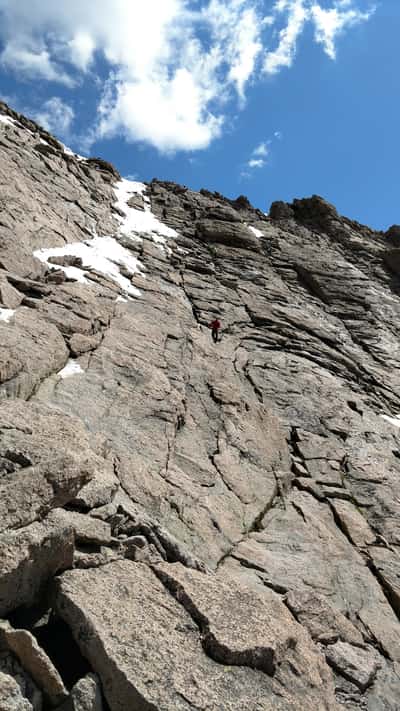 CHASM LAKE

Snow currently covers sections of the Chasm Lake trail. A significant steep snow field must be crossed in order to access the lake. Caution is advised when traversing this snow field due to the potential for a sliding fall. Micro-spikes or other traction may be useful. At least one trekking pole per person is recommended to help with balance.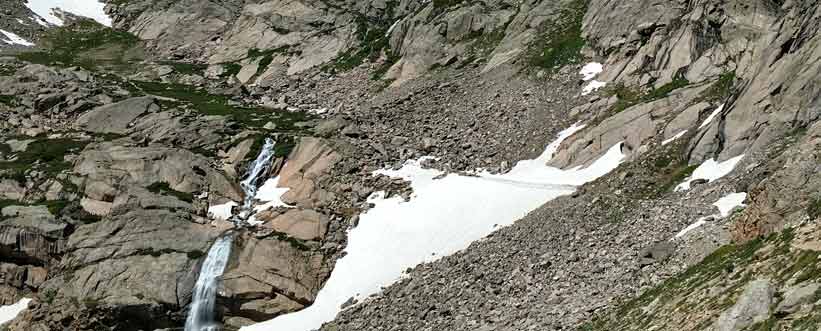 Last updated: July 23, 2017