Longs Peak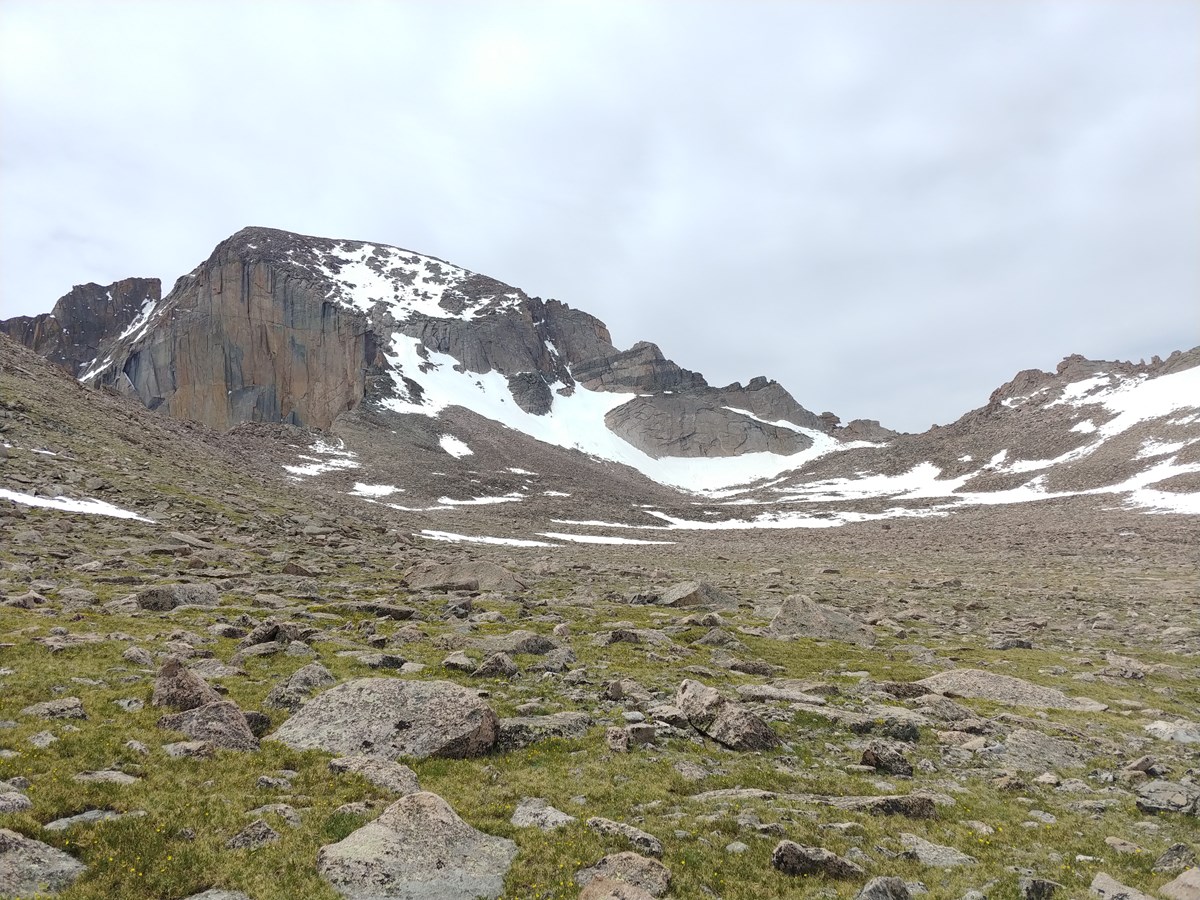 Longs Peak Conditions Report 7/5/2019

Summer has finally arrived in the high country of RMNP. Warming temperatures and massive amounts of snow melt continue on a daily basis. Below treeline, the Longs Peak trail is dry. However, there are still a number of small to medium sized snowfields along the trail at treeline, and along the way to Chasm Junction/Granite Pass. Off trail, it is still possible to find very deep snow drifts adjacent to bare rock, and great care should be taken when navigating these types of conditions. Consider traction devices such as Microspikes, Yaktrax, or crampons and an ice axe for any travel on the upper mountain. Extra warm clothes, waterproof layers, extra food and water, a headlamp, personal first aid kit, and a cell phone are all strongly recommended. If you are traveling alone, please tell a friend or family member your plans and take extra care with decision making. Even a minor accident while traveling alone on the mountain can quickly turn into a serious situation. As always, please be prepared to turn around when conditions exceed your abilities.
For weather forecasts visit weather.gov and search "Longs Peak"
For avalanche information visit the CAIC at avalanche.state.co.us

Keyhole Route Conditions
Spring conditions are quickly transitioning to summer along the Keyhole Route. Warmer temperatures have arrived, but snow and ice are still lingering along portions of the route. We contiune to receive daily reports of ice formation in the early morning hours, as well as very firm snow that may require crampons and an ice axe for safe travel. Afternoon thunderstorms continue to be problematic, and retreat from the upper mountain can take several hours. Remember to check the weather forecast prior to any adventure on Longs Peak and plan on an early ascent to minimze exposure to thunderstorms.

Remember your safety is in your own hands.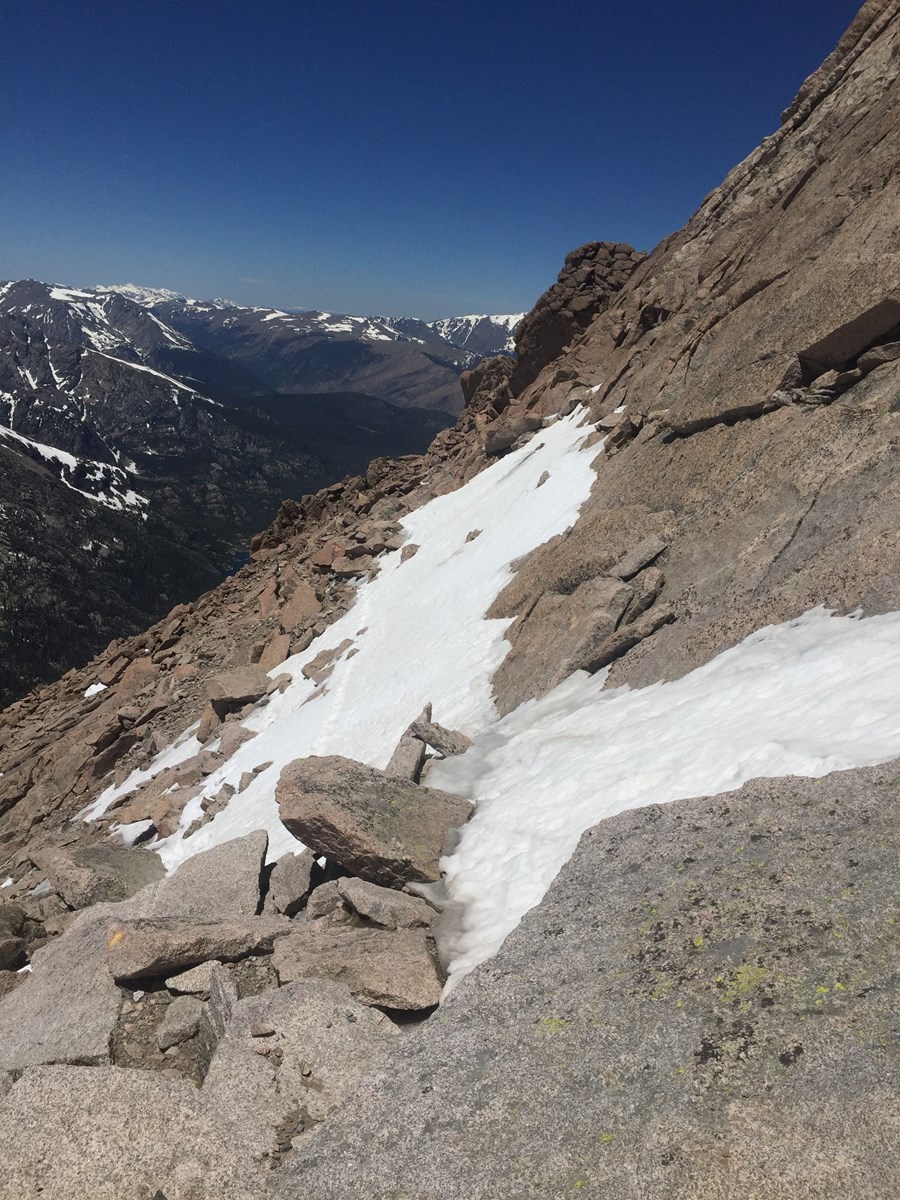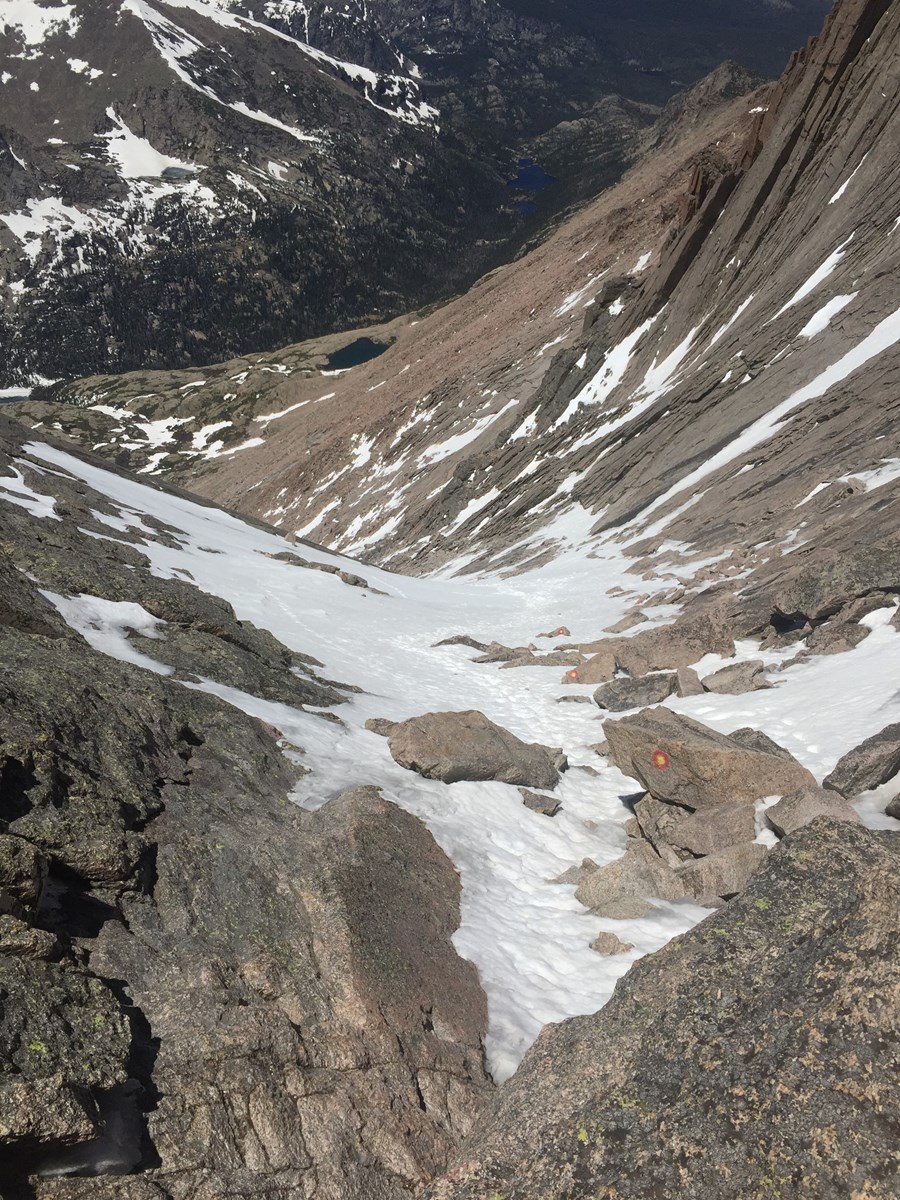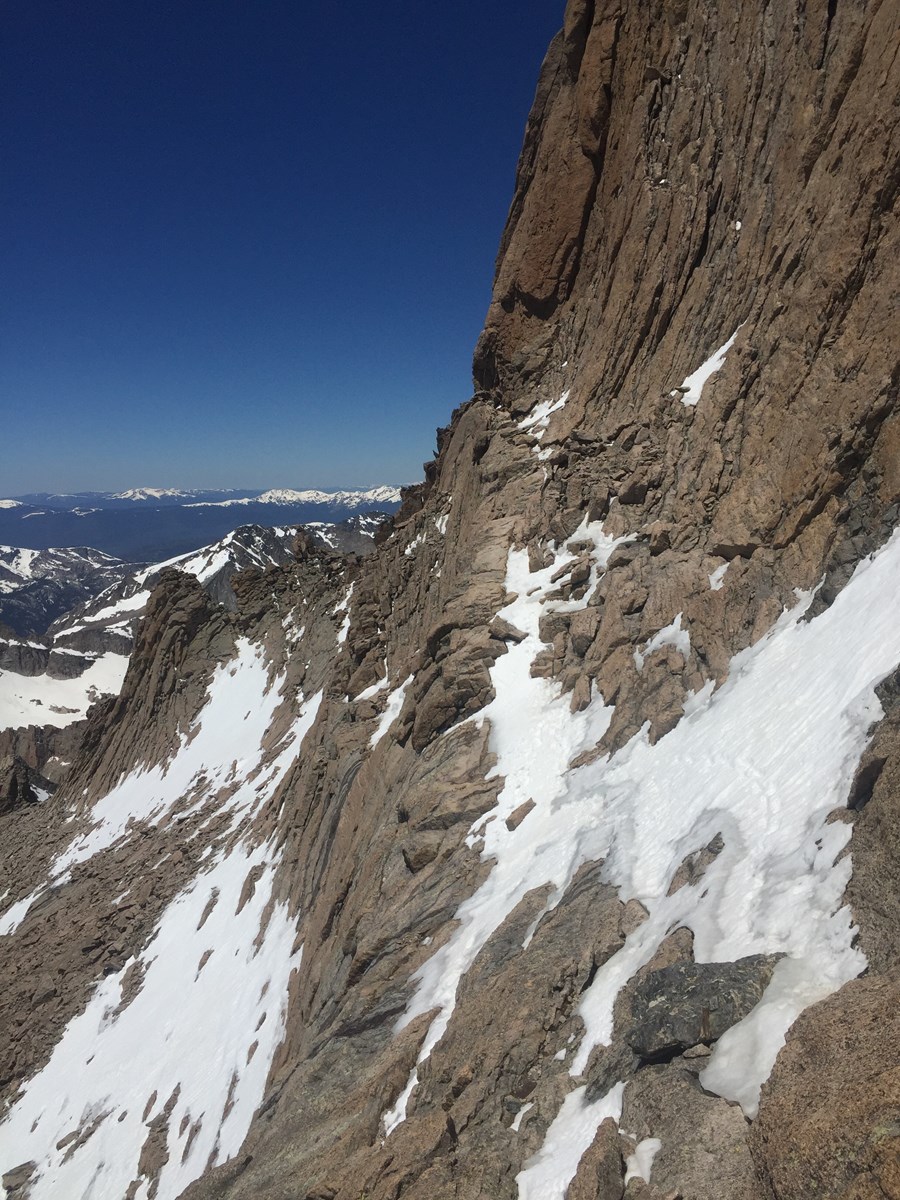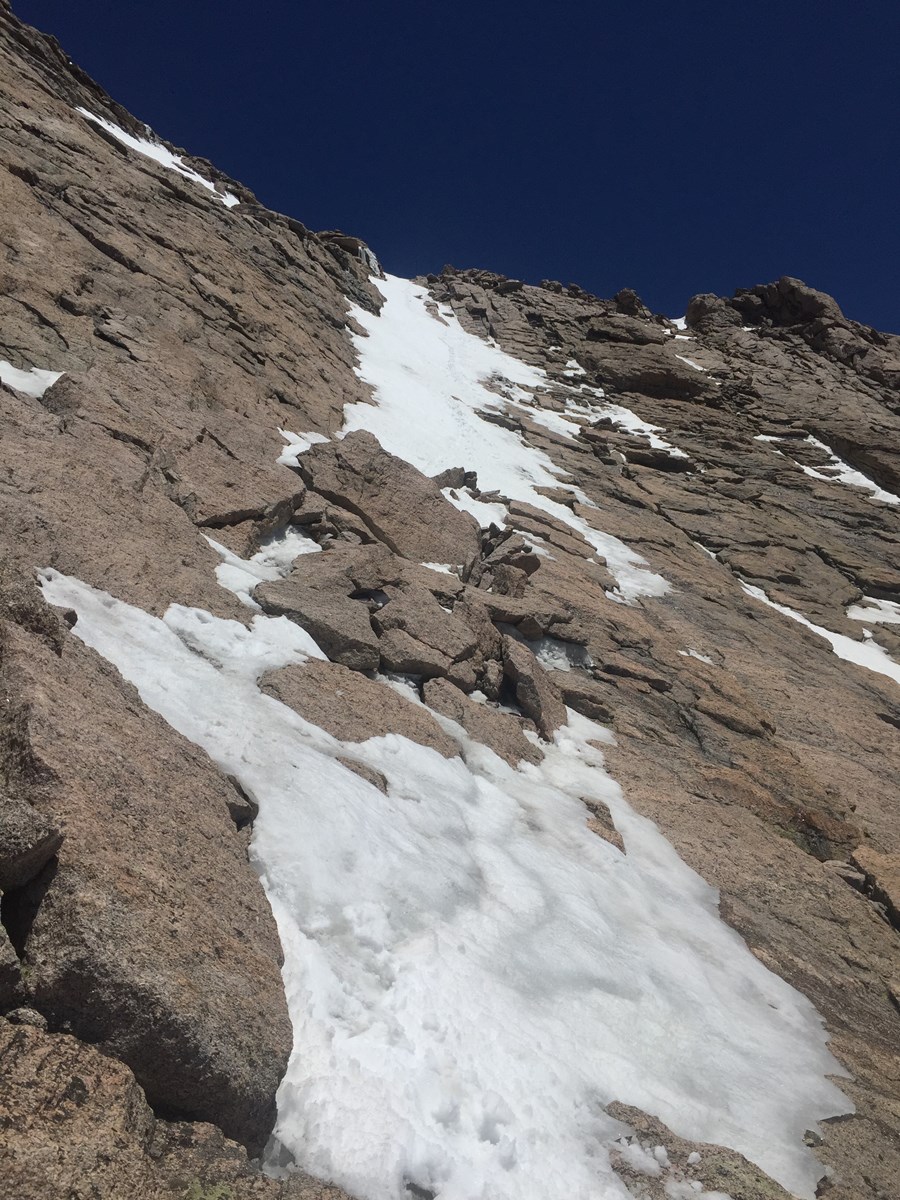 Chasm Crossing
The trail between Chasm Junction and Chasm Meadow has a large, steep snowfield covering the trail. Crampons and an ice axe may be necessary to cross safely.

The rock slabs leading up to Chasm Lake are still holding snow and ice, and contain large sections of wet rock. Please exercise caution on this terrain and consider trekking poles and/or traction devices for safe travel.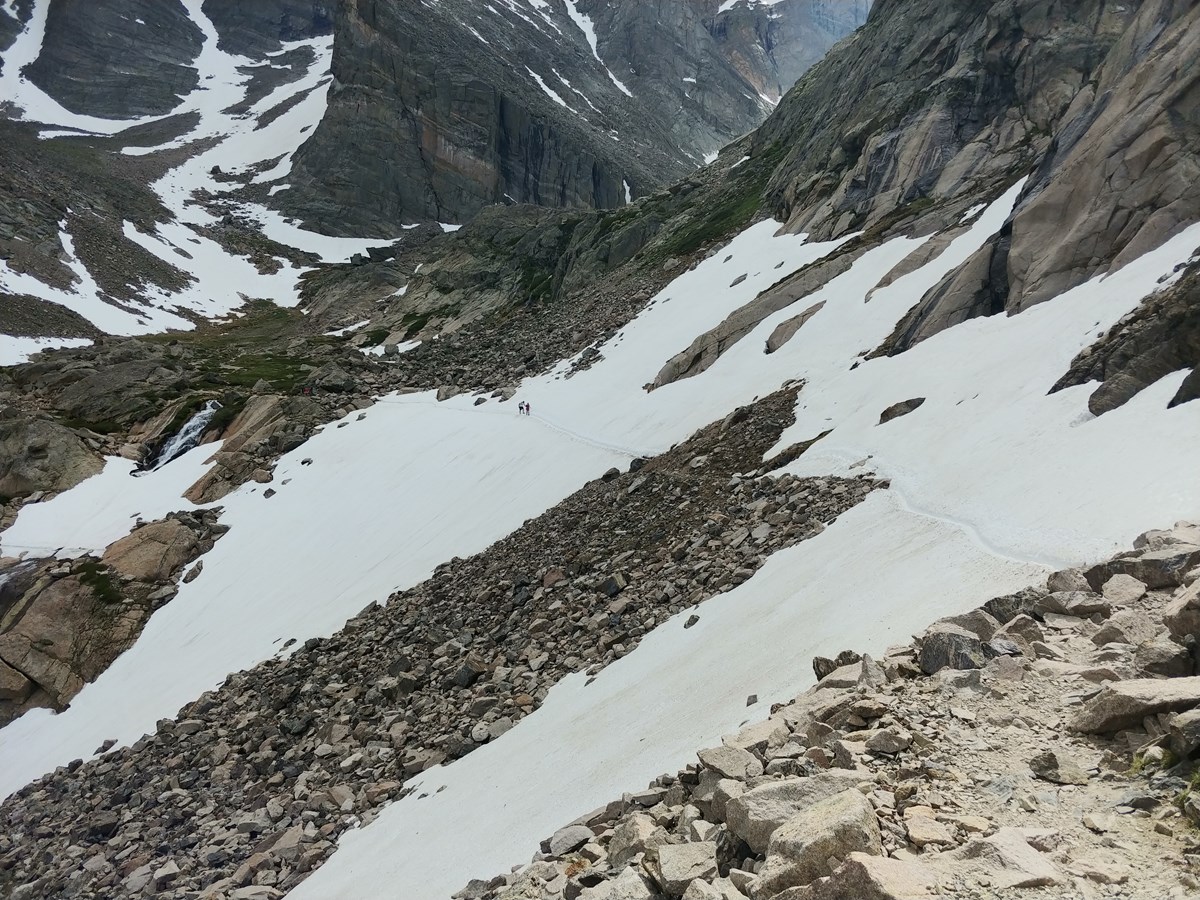 Last updated: July 5, 2019