Longs Peak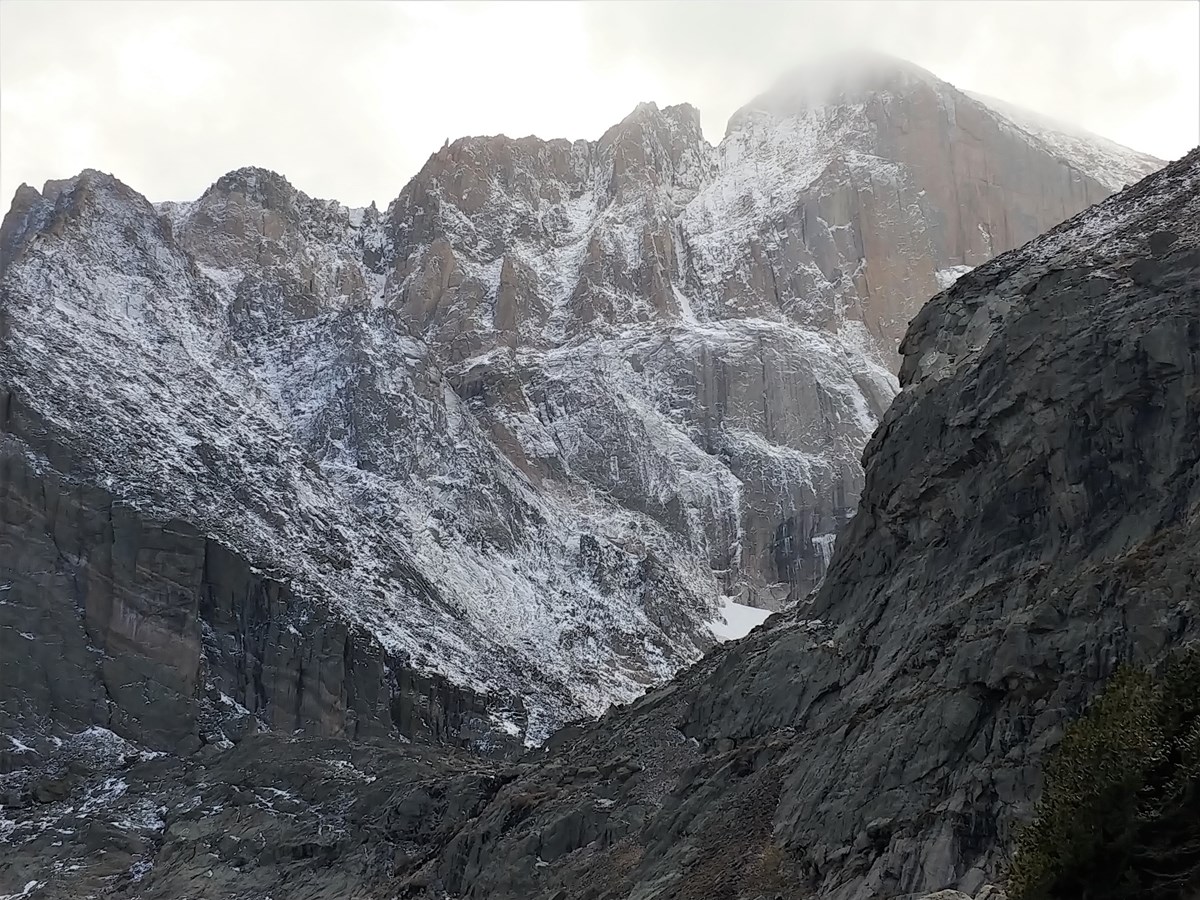 Winter Weather Advisory
Longs Peak Conditions Report 10/07/2018
Regular updates of this conditions report page will resume in May.


Winter conditions have taken over in the high country of Rocky Mountain National Park and will persist at least through June. Any venture beyond the trail head will require route finding skills, proper winter equipment, and knowledge of winter travel. Travelers should expect to encounter cold temperatures, snow and ice, avalanche hazards, and high winds. Winter routes are not marked and often vary from the established summer trails. Periods of excellent weather do occur, however they are short lived and backed by long periods of intense winter conditions. Be prepared to turn around when conditions exceed your abilities.

For weather forecasts visit weather.gov and search "Longs Peak"
For avalanche information visit the CAIC at avalanche.state.co.us
Keyhole Route Conditions
The Keyhole Route is no longer a summer scramble, and should be treated as a winter mountaineering route. Expect winter conditions with extremely cold temperatures, drifting snow, and widespread ice formation. Avalanche hazards will persist along the Keyhole Route for the remainder of the winter and spring. Thin layers of snow on the surface can hide thicker layers of ice underneath, creating enormous potential for slips and falls. Crampons and an ice axe are highly recommended, but are no substitute for proper training and experience in negotiating icy terrain.
Remember your safety is in your own hands.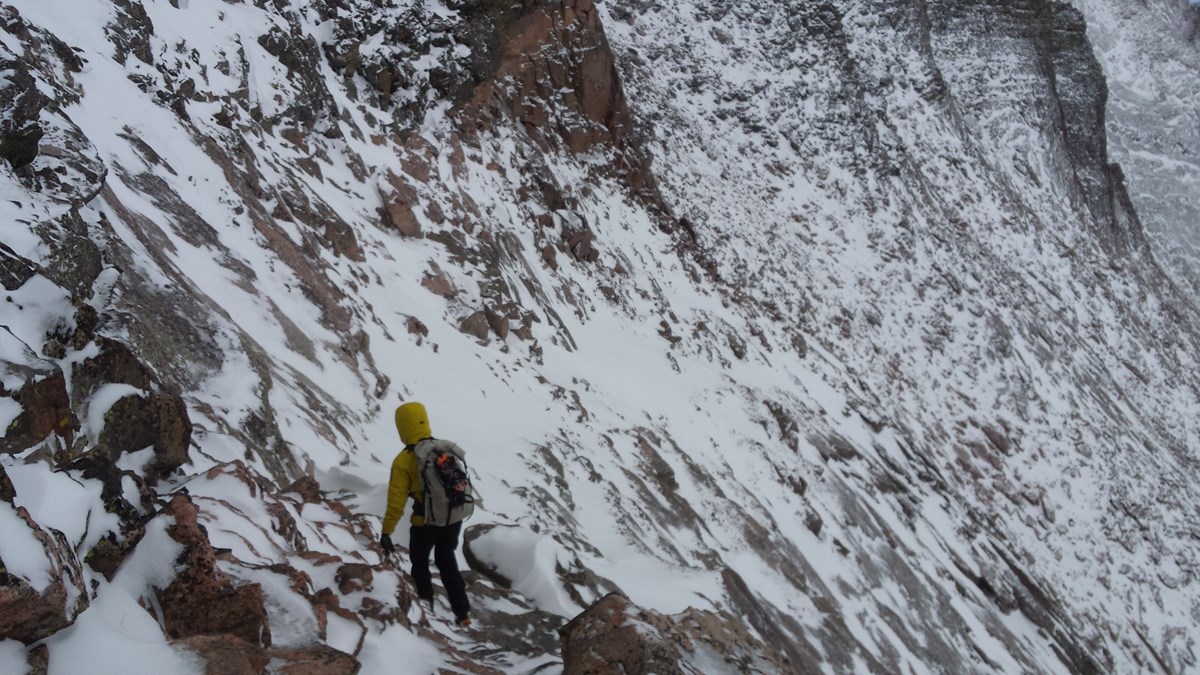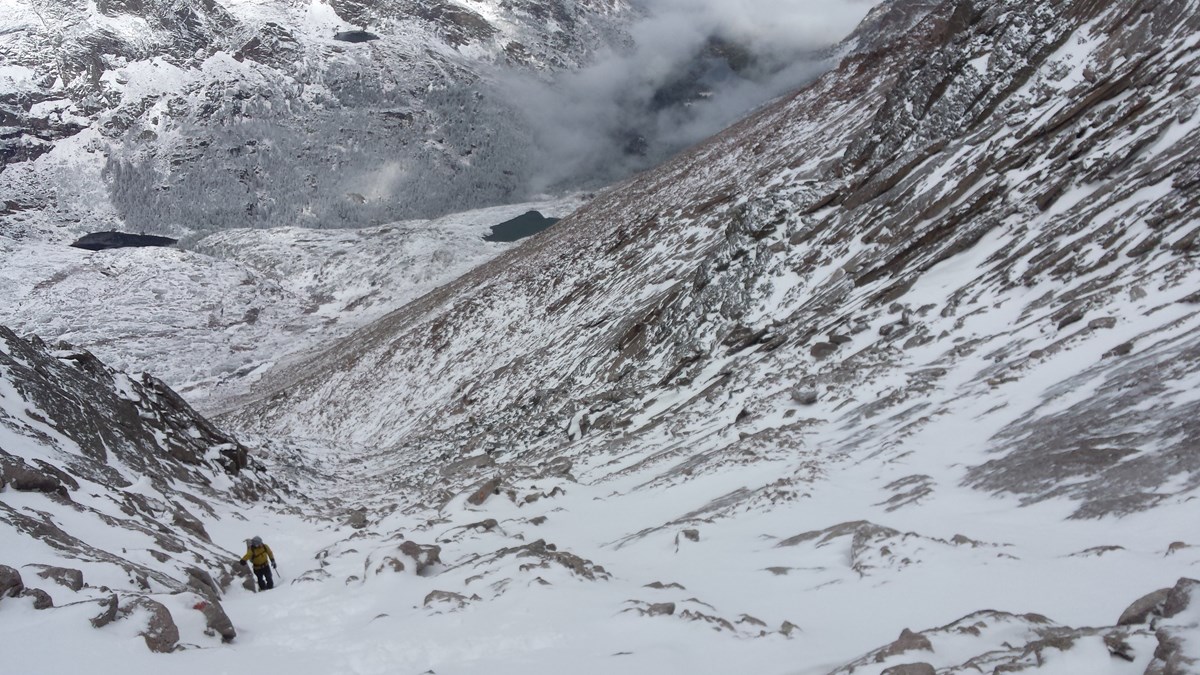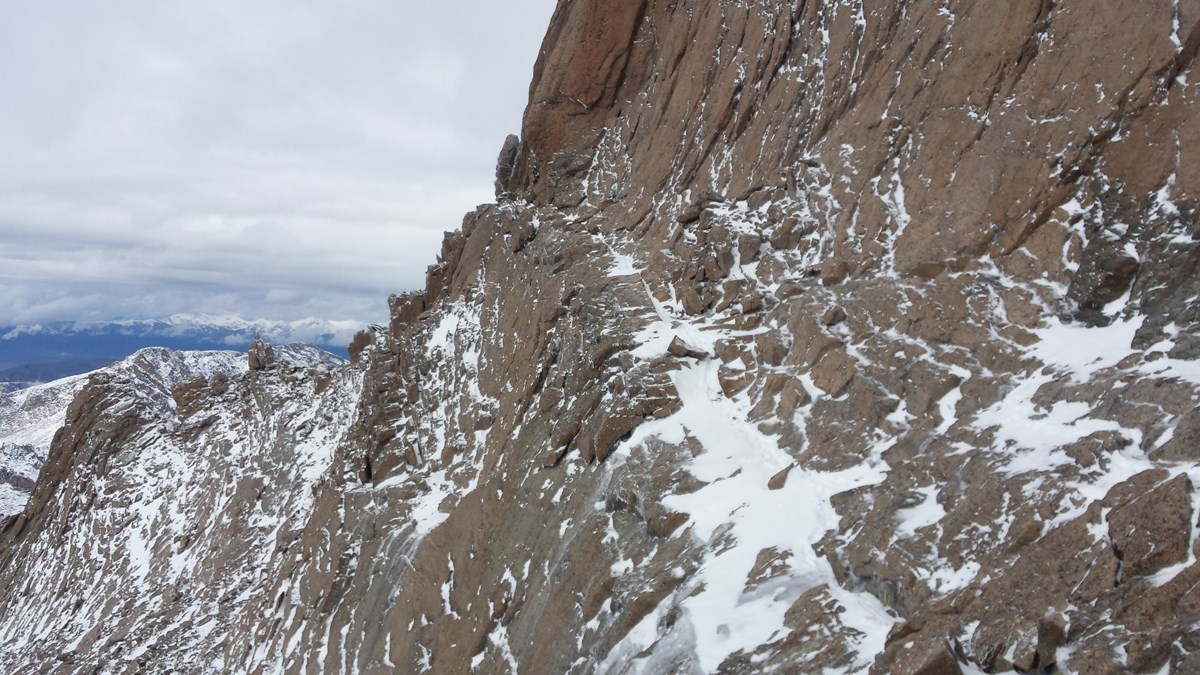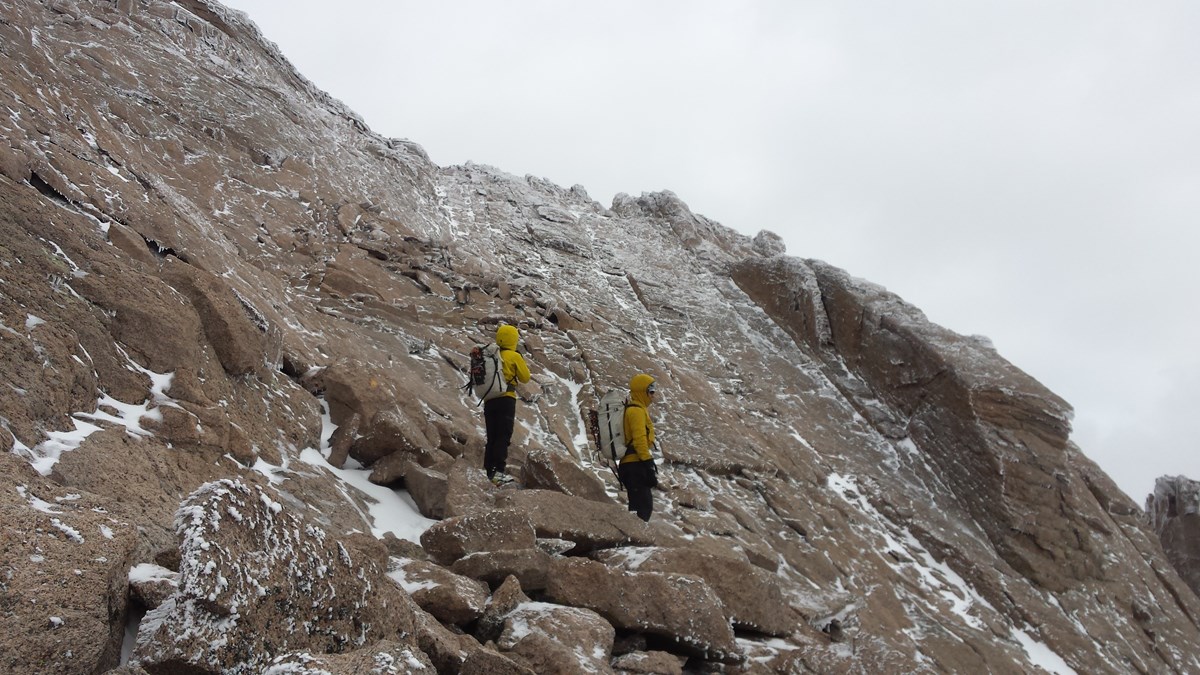 Chasm Crossing
The trail between Chasm Junction and Chasm Meadow will soon be covered in snow. The conditions of this continuous snow slope vary greatly, from icy firm wind slab to deep, unconsolidated powder. Avalanche hazards on this slope persist throughout the winter, and crampons and an ice axe may be necessary to cross safely.

The rock slabs leading up to Chasm Lake tend to hold snow and ice throughout the winter. Please exercise caution on this terrain and consider trekking poles and/or traction devices for safe travel.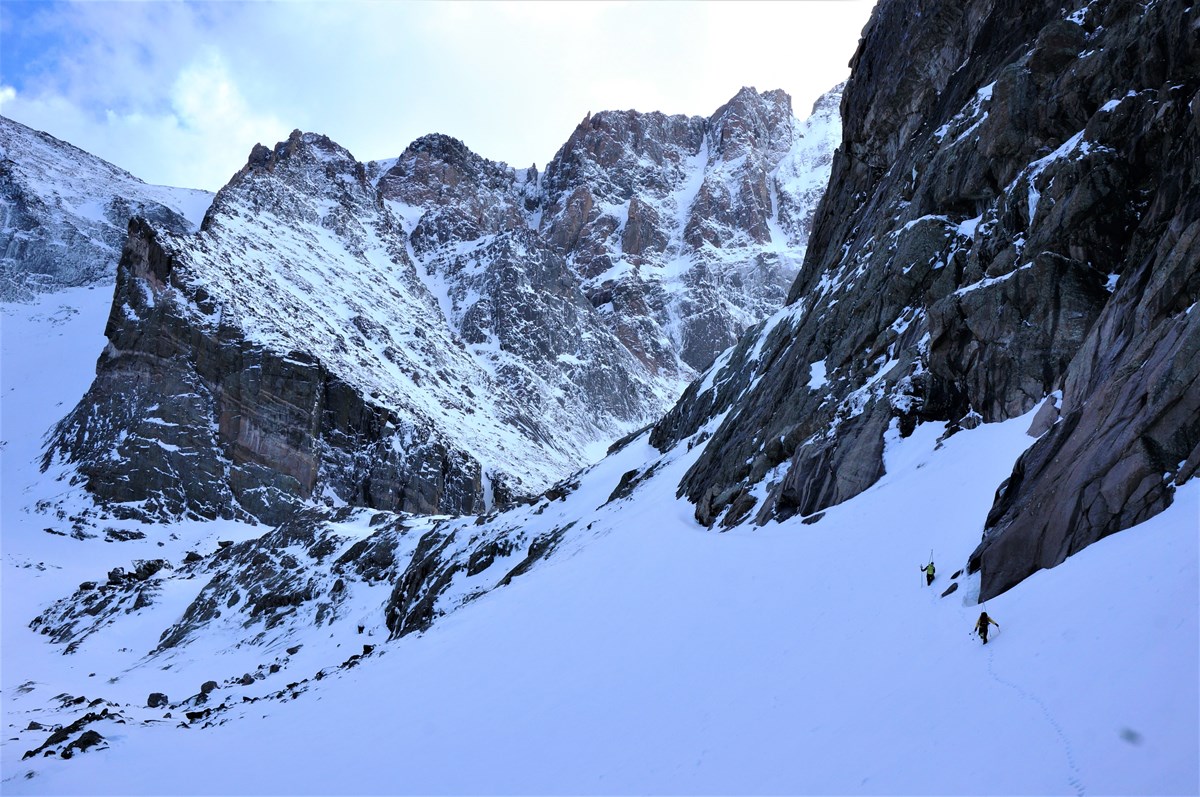 Last updated: October 7, 2018