Longs Peak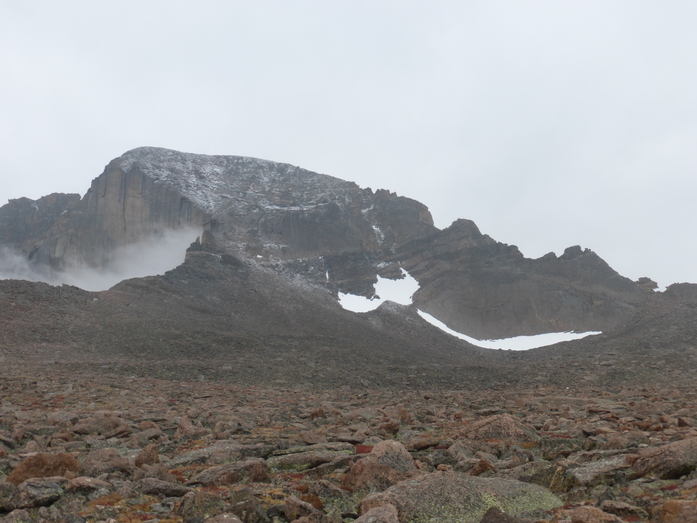 Longs Peak Conditions Report 8/25/16
Conditions in Rocky Mountain National Park can change at any time. Travelers should expect to encounter rain, hail, sleet, snow, lightning, and any other weather imaginable when travelling in the mountains. Please take appropriate gear to endure these changing conditions. Also, be prepared to turn around when conditions exceed your abilities.

Remember your safety is in your own hands.

Keyhole Route Conditions
Fall is just around the corner, and the environment on Longs Peak is beginning to change. Recent storms have brought a combination of rain, hail, sleet, and snow, creating a wide variety of conditions on the route. 1-2 inches of snow has accumulated on many sections of the climb, and with the temperatures ranging from 20's to 50's, a freeze/thaw cycle is in place. Icy conditions, mixed with snow and running water can be expected throughout the route, and these conditions will likely change depending on the time of day. The slippery terrain will increase the hazards of slips, trips, and falls, and may warrant appropriate traction devices such as Microspikes or crampons and an ice axe. Climbers should also be aware of slippery, polished rock throughout the route. The difficulty and hazards involved in climbing the Keyhole route vary depending on current weather and time of day. Be prepared to turn around when conditions exceed your abilities.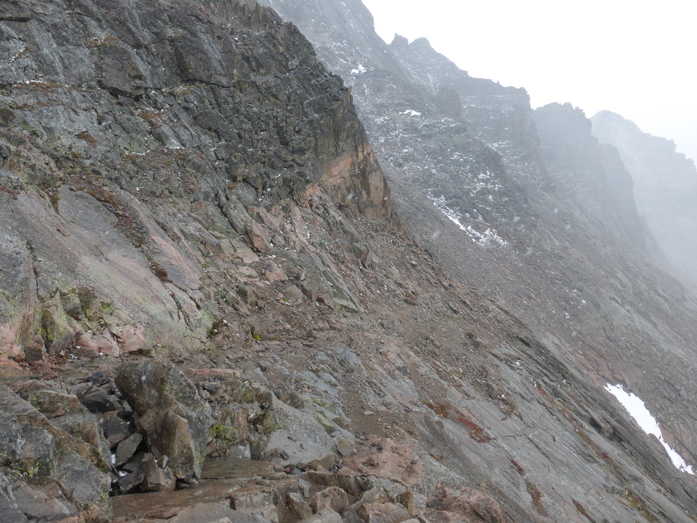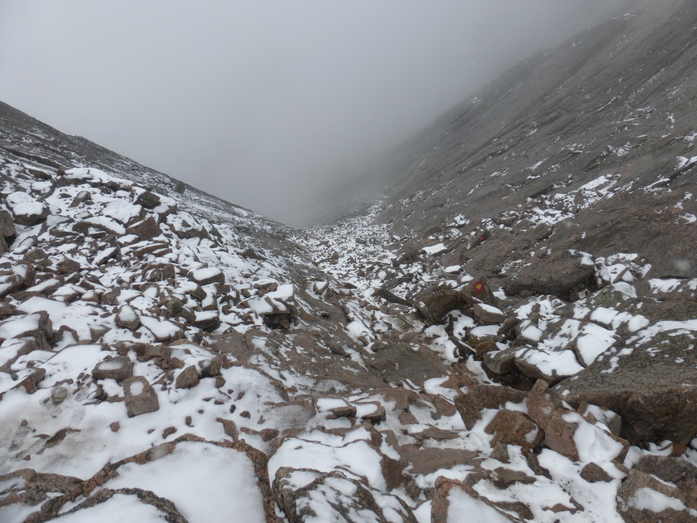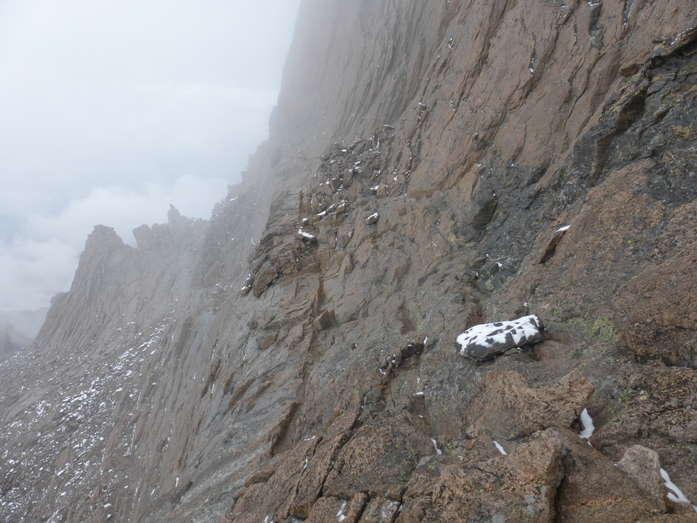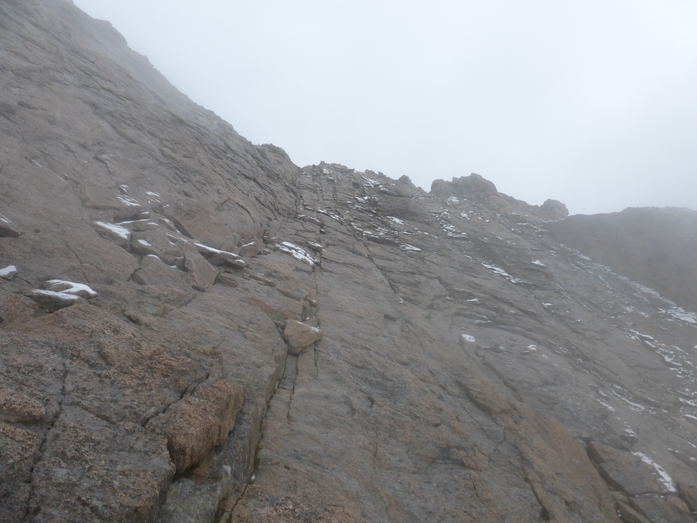 Chasm Lake
The trail to Chasm Lake is now snow free. The rock slabs leading up to Chasm Lake are wet and polished in spots. Please use caution on this slippery terrain.