Longs Peak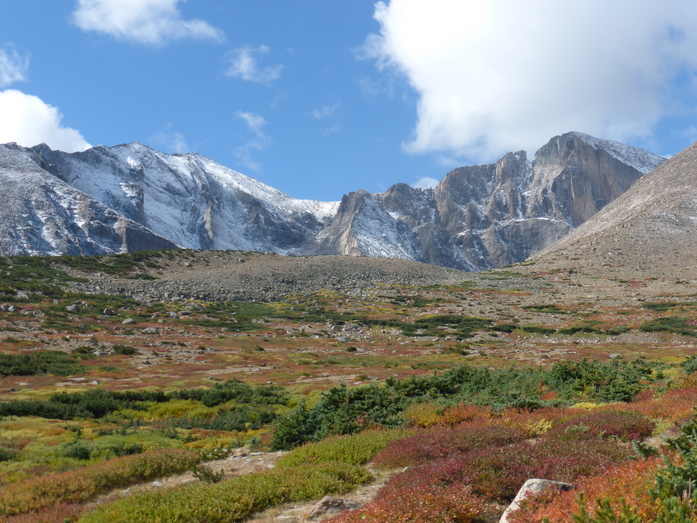 Longs Peak Conditions Report 9/21/16
Conditions in Rocky Mountain National Park can change at any time. Travelers should expect to encounter rain, hail, sleet, snow, lightning, and any other weather imaginable when travelling in the mountains. Please take appropriate gear to endure these changing conditions. Also, be prepared to turn around when conditions exceed your abilities.

Remember your safety is in your own hands.

Keyhole Route Conditions
Fall has arrived on Longs Peak, and while a recent spell of warm weather has dried out most of the Keyhole Route, additional storms are predicted in the short term forecast and will likely bring a combination of snow and ice to the upper mountain. The threat of hypothermia has increased exponentially, and it is advised to carry additional warm layers including waterproof tops and bottoms, an insulating jacket with down or synthetic fill, a warm hat and gloves, and boots that will keep your feet warm and dry. With the temperatures ranging from 20's to 50's, a daily freeze/thaw cycle will ensure difficult travel on the Keyhole Route. Conditions will likely change depending on the time of day, but climbers should expect to encounter snow and ice regardless. Slick terrain will increase the hazard of slips, trips, and falls, and may warrant traction devices such as Microspikes or crampons and an ice axe. Climbers should also be aware of slippery, polished rock throughout the route. Be prepared to turn around when conditions exceed your abilities.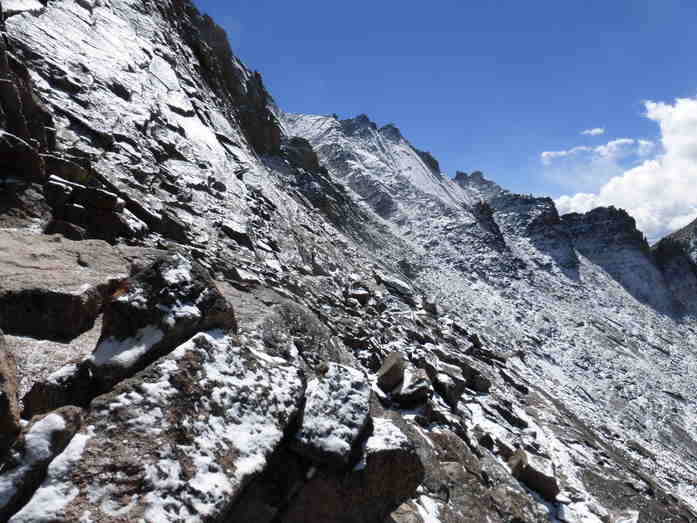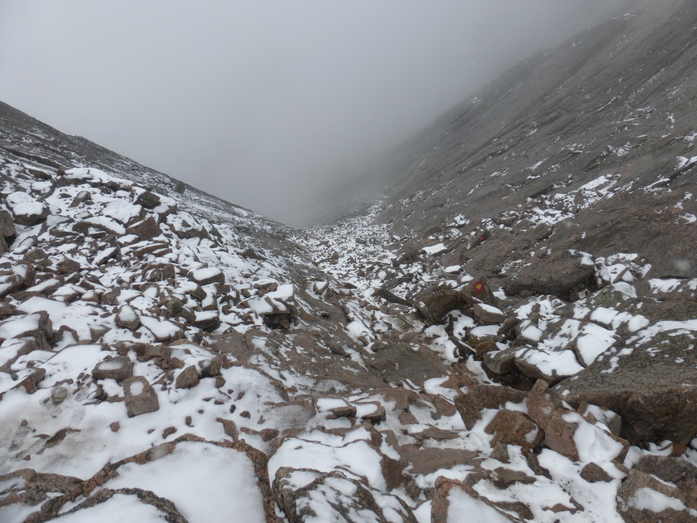 Chasm Lake
The trail to Chasm Lake is snow free. The rock slabs leading up to Chasm Lake are wet and polished in spots. Please use caution on this slippery terrain.