Longs Peak

Longs Peak Conditions Report 7/18/21
Summer conditions have arrived on Longs Peak. Typical monsoon storm cycles should be expected in the afternoons, with heavy rain and hail accumulation in alpine zones. Consult the forecast for "Longs Peak" and choose your start and turnaround times carefully based on the chance of storms as well as your observations while hiking. Traction devices such as Microspikes or crampons and an ice axe may still be warranted for certain summit routes, so please plan accordingly.
The toilets at the Boulderfield, Chasm Meadow, and Chasm Junction are open to the public. Remember to bring your own toilet paper and avoid throwing trash or clothing in the toilets; it is very difficult for our staff to sort those items out when disposing of the human waste. Extra warm clothes, waterproof layers, extra food and water, a headlamp, personal first aid kit, and a cell phone are all strongly recommended. If you are traveling alone, please tell a friend or family member your plans and take extra care with decision making. Even a minor accident while traveling alone on the mountain can quickly turn into a serious situation. As always, please be prepared to turn around when conditions exceed your abilities.
A current weather forecast for the Longs Peak high country can be found
HERE
Keyhole Route Conditions
Dry conditions are persisting along the Keyhole route, especially in the morning. However, freezing temperatures above 13,000ft are still possible and afternoon storms can create slippery, icy conditions. The Keyhole route is passable without snow travel at this point. The summer monsoon is in full swing and afternoon thunderstorms should be expected for the remainder of the summer. An early ascent with return to treeline by noon can greatly help mitigate exposure to lightning.
Remember your safety is in your own hands.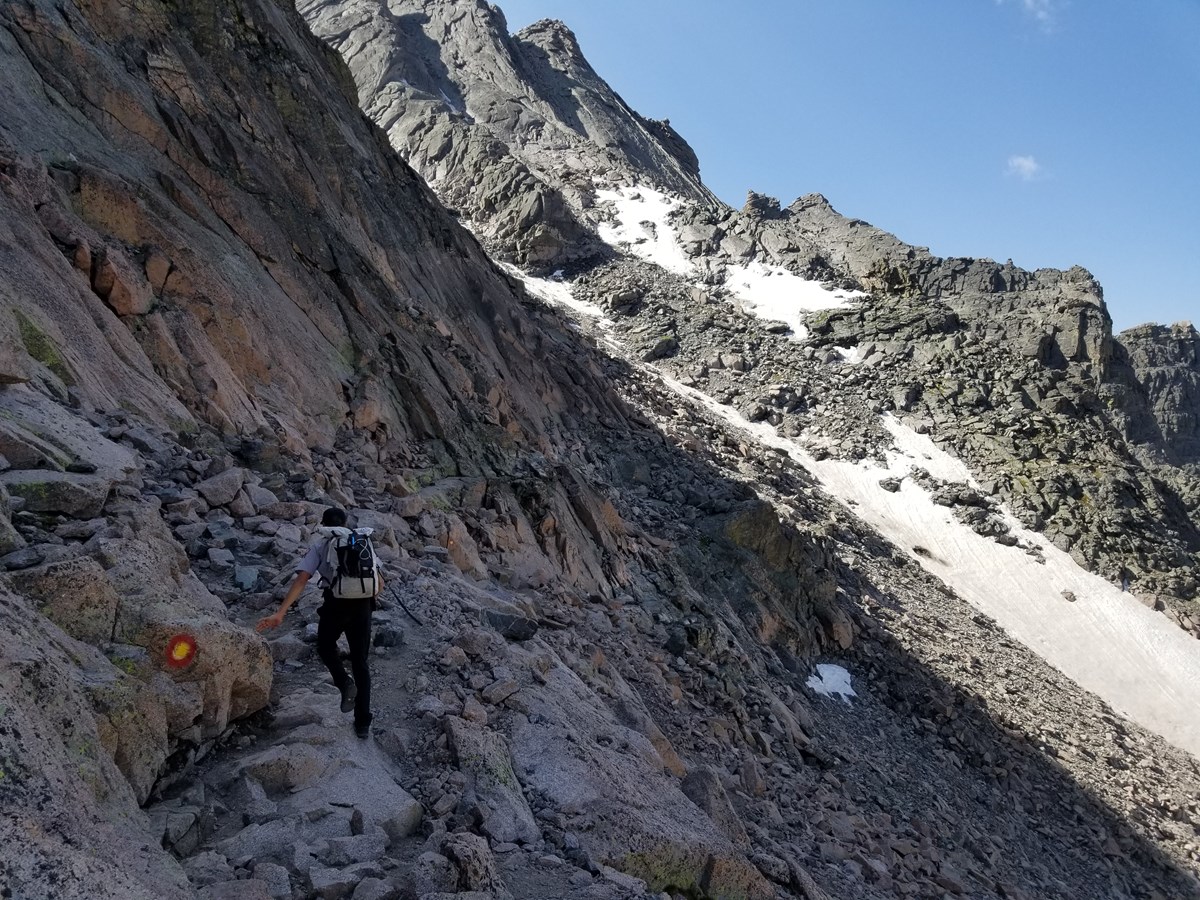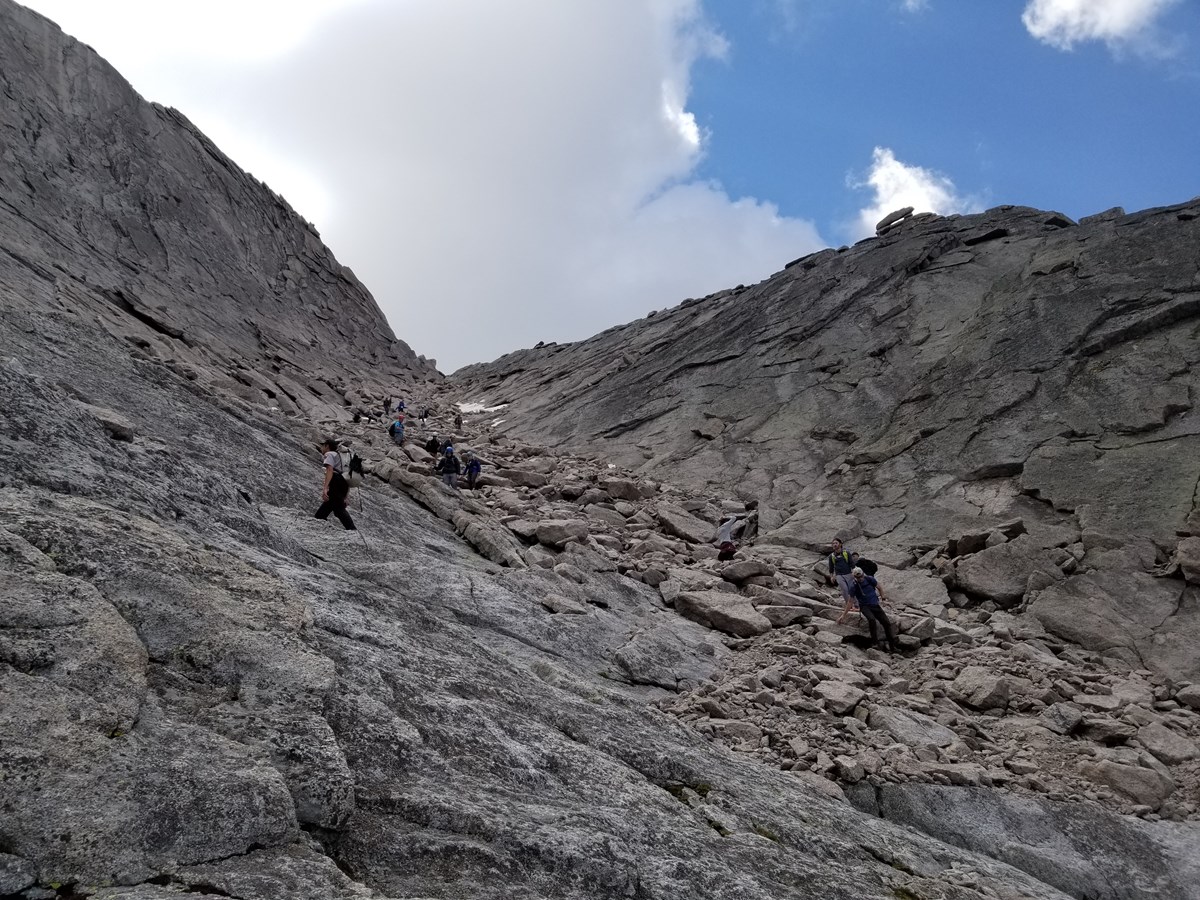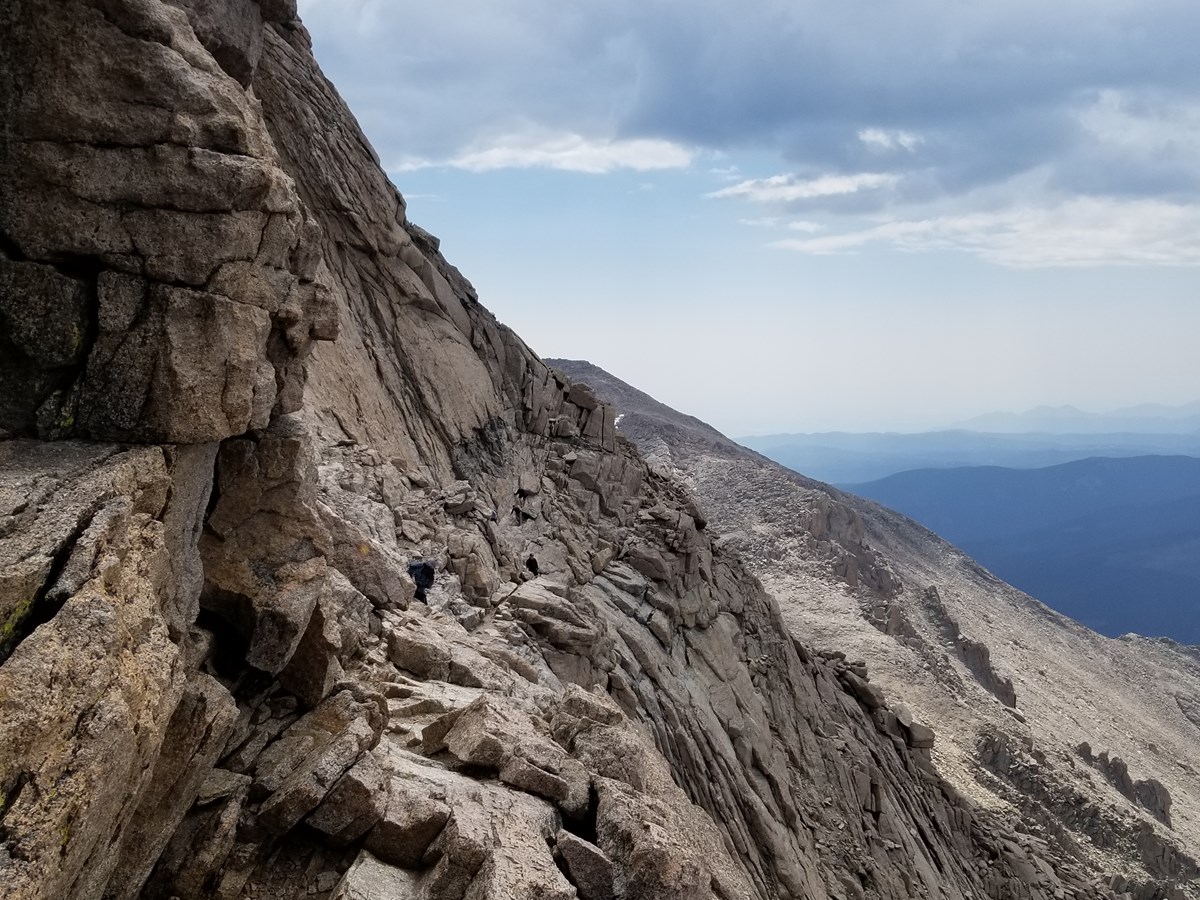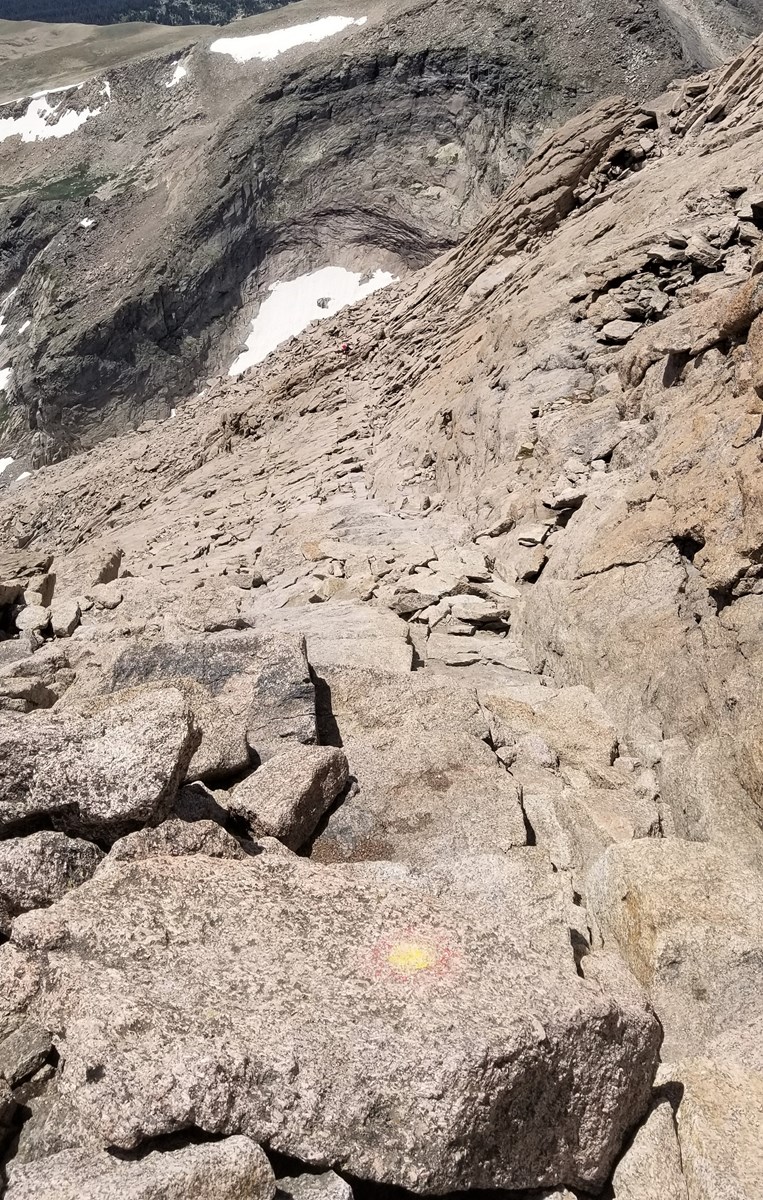 Chasm Crossing

The trail between Chasm Junction and Chasm Meadow is now snow free. The rock slabs leading up to Chasm Lake tend to be wet from snowmelt and runoff. Please exercise caution on this terrain and consider trekking poles and/or traction devices for safe travel.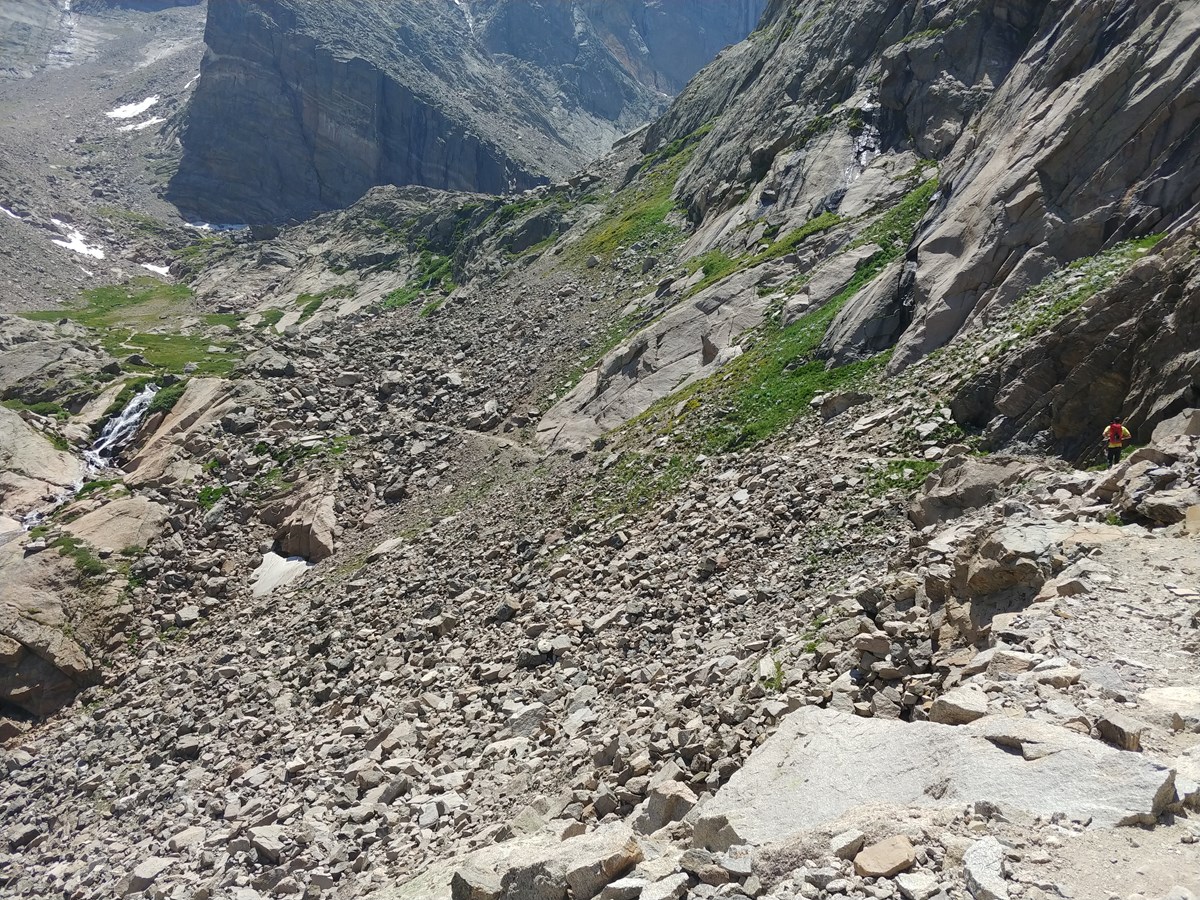 Last updated: July 18, 2021