Longs Peak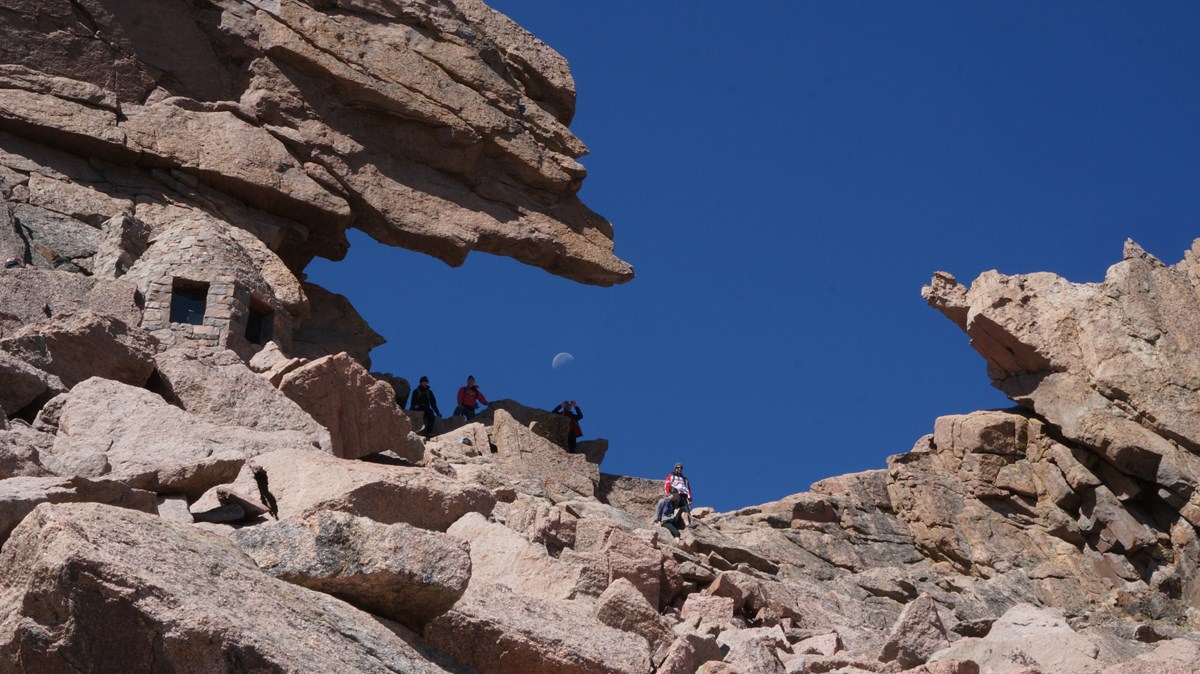 Longs Peak Conditions Report
8/4/2018
Summer is in its final weeks on Longs Peak. A pattern of cool mornings followed by afternoon thunderstorms has set in. If you are visiting the higher peaks in RMNP in the coming weeks study weather forecasts carefully. As a general rule, plan on returning to tree line by noon. August often sees the first freezing nights above 13000'. Low temperatures following a rain or snow event are cause for extra caution as there may be icy conditions on the alpine summits. Look for weather forecasts which are representative of the elevation and location of your planned route. A weather forecast for Estes Park will not give accurate information regarding conditions on Longs Peak.
Keyhole Route Conditions
The Keyhole route is free of snow and ice. However, Climbers should not let their guard down as afternoon storms and overnight temperature swings may freeze running water, leaving rock slabs covered in thin sheets of ice. The "Narrows" is an area where such conditions have led to serious accidents in the past. Afternoon thunderstorms can blanket the mountain in snow and hail and drop temperatures low enough to create icy conditions. Make sure that your group has the experience and equipment appropriate for the expected weather.

Remember your safety is in your own hands.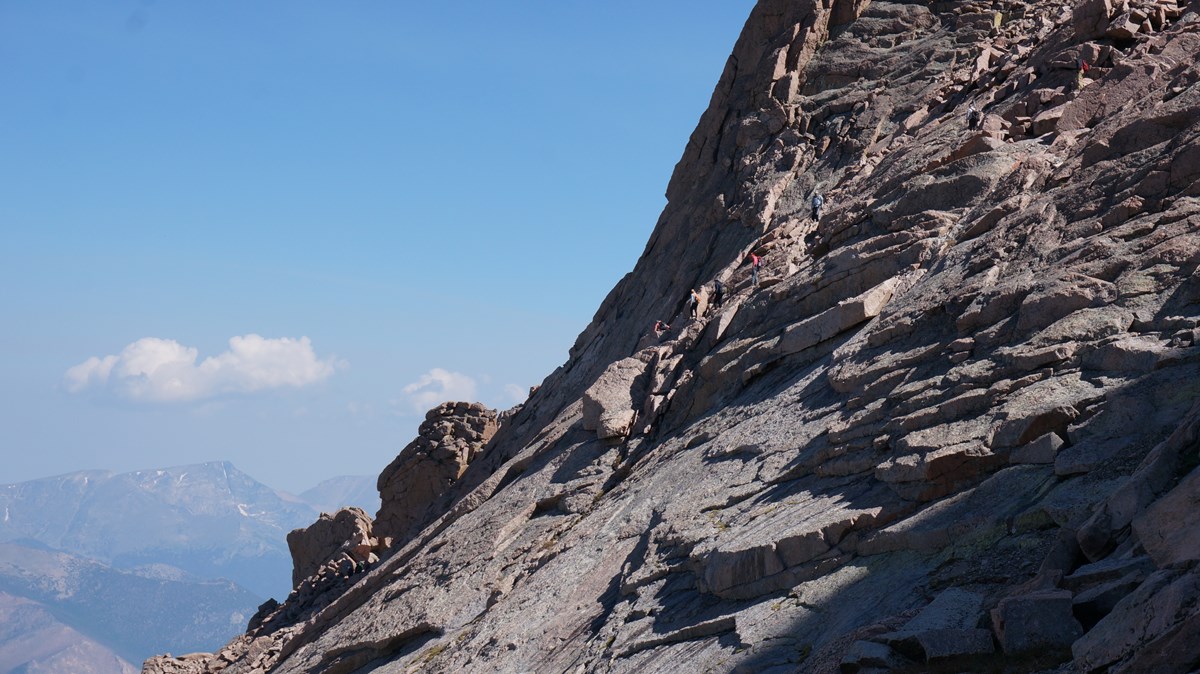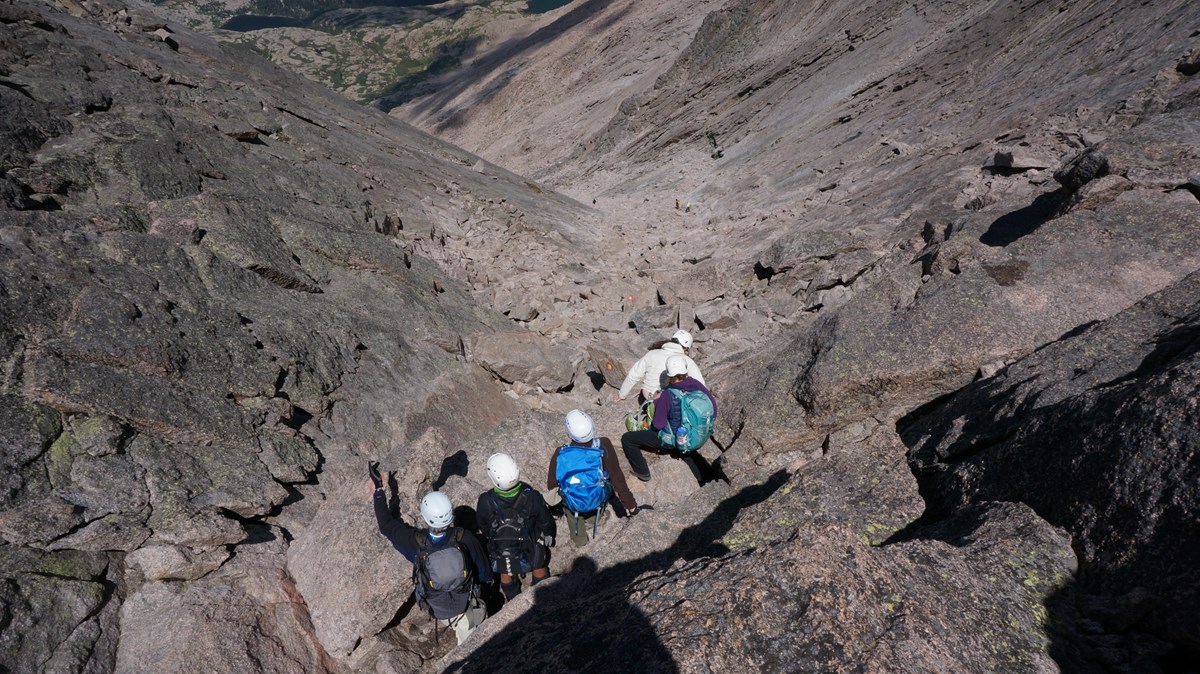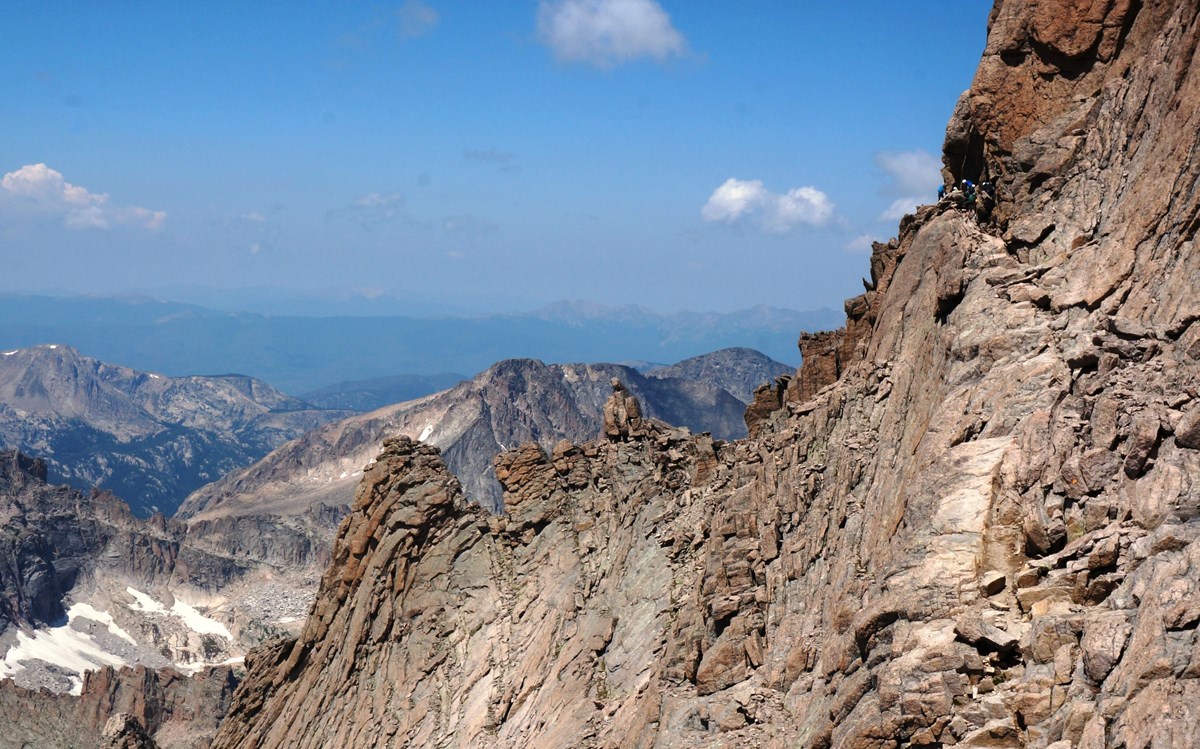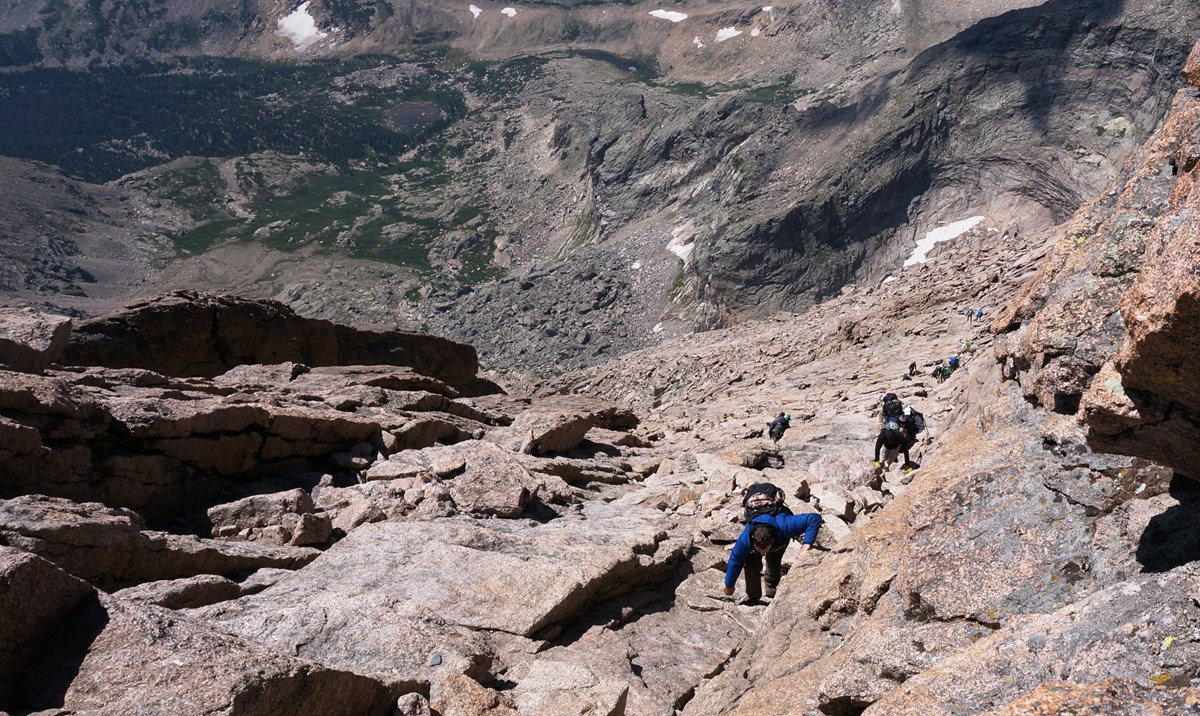 Chasm Crossing
The hike to Chasm Lake is now snow free. The rock slabs leading up to the lake are often wet and slippery. Please exercise caution on this terrain and consider trekking poles for balance.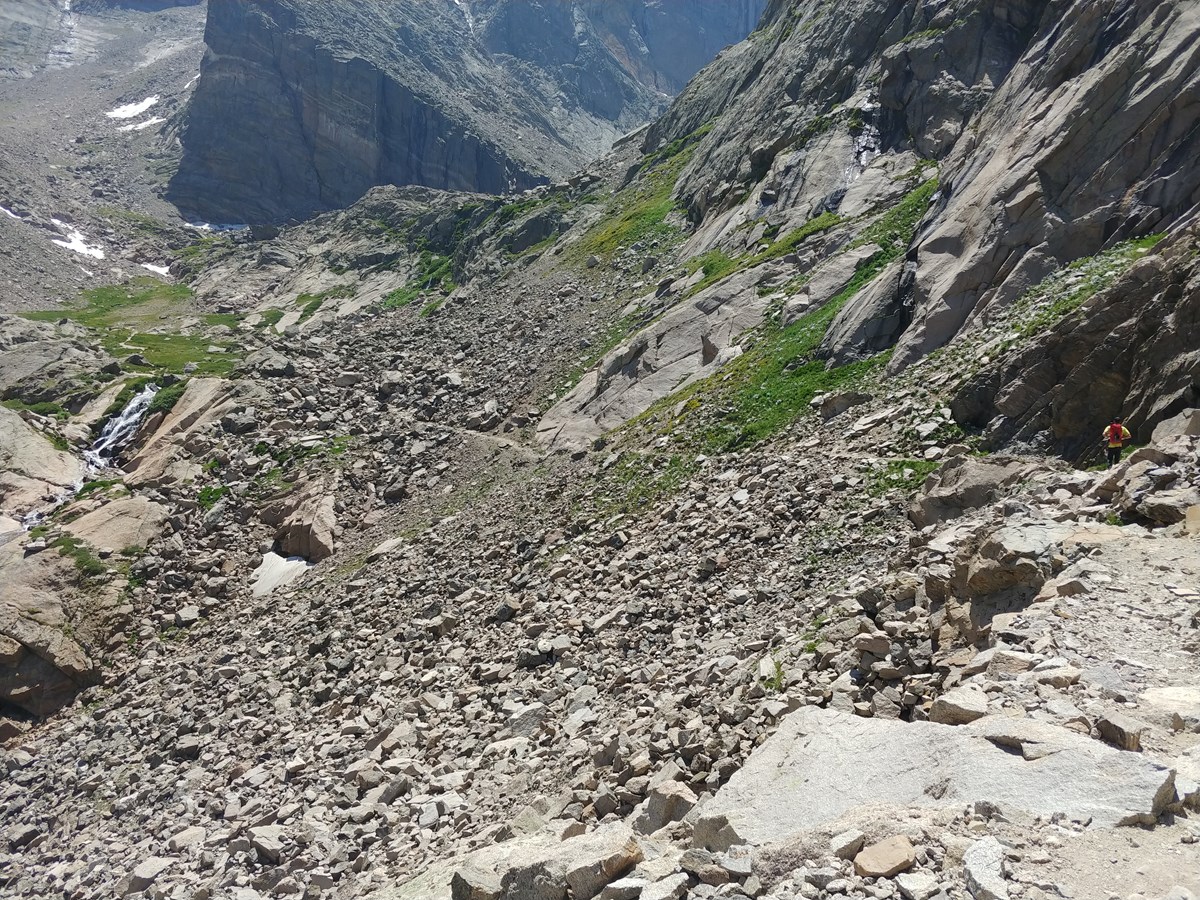 Last updated: August 4, 2018