Longs Peak

Longs Peak Conditions Report
9/23/2020
Conditions have improved significantly since last week's winter storm up high, and this past weekend was very busy on Longs. While the warm, dry weather has melted and dried most southern aspects, late September is effectively winter at 14,000'. Take the mountain seriously and dress for cold with pants, gloves, and warm layers. The forecast remains pleasant this week, but expect challenging travel conditions with freezing temperatures, high winds, and widespread ice formation on north aspects. The Cables route is quite icy and snowy right now. Parties climbed the Loft yesterday with traction devices, but it is icing up rapidly as snowmelt from above refreezes in the deep shade high on the route.

Traction devices such as Microspikes or crampons and an ice axe are warranted for certain summit routes. Extra warm clothes, waterproof layers, extra food and water, a headlamp, personal first aid kit, and a cell phone are all strongly recommended. If you are traveling alone, please tell a friend or family member your plans and take extra care with decision making. Even a minor accident while traveling alone on the mountain can quickly turn into a serious situation. As always, please be prepared to turn around when conditions exceed your abilities.

The toilets at the Boulderfield, Chasm Meadow, and Chasm Junction are open for now but will soon close for the season. Remember to bring your own toilet paper, and please do not throw trash into the toilets.
For weather forecasts visit weather.gov and search "Longs Peak"
For avalanche information visit the CAIC at avalanche.state.co.us


Keyhole Route Conditions


The Keyhole route was in surprisingly good shape yesterday considering the amount of snow that fell last week and consistent freezing temperatures. The Ledges were mostly snow free. The Trough had significant snow still, especially in the upper portion. I saw several individuals slip and take minor falls on ice and slippery wet rock. Microspikes are highly recommended. The Narrows were snow free and mostly dry, as was the Homestretch. Please exercise extreme caution in attempting the Keyhole route and take standard winter mountaineering precautions such as climbing with a competent partner, using crampons and ice axe, and roping up with rock protection in exposed areas along the Ledges, Narrows, and Homestretch. Despite winter conditions in places on the mountain, common summer risks of lightning storms, altitude sickness, dehydration, and extreme fatigue are still possible. Please be respectful of the mountain and again, be prepared to turn around if the conditions exceed your abilities!
Remember your safety is in your own hands.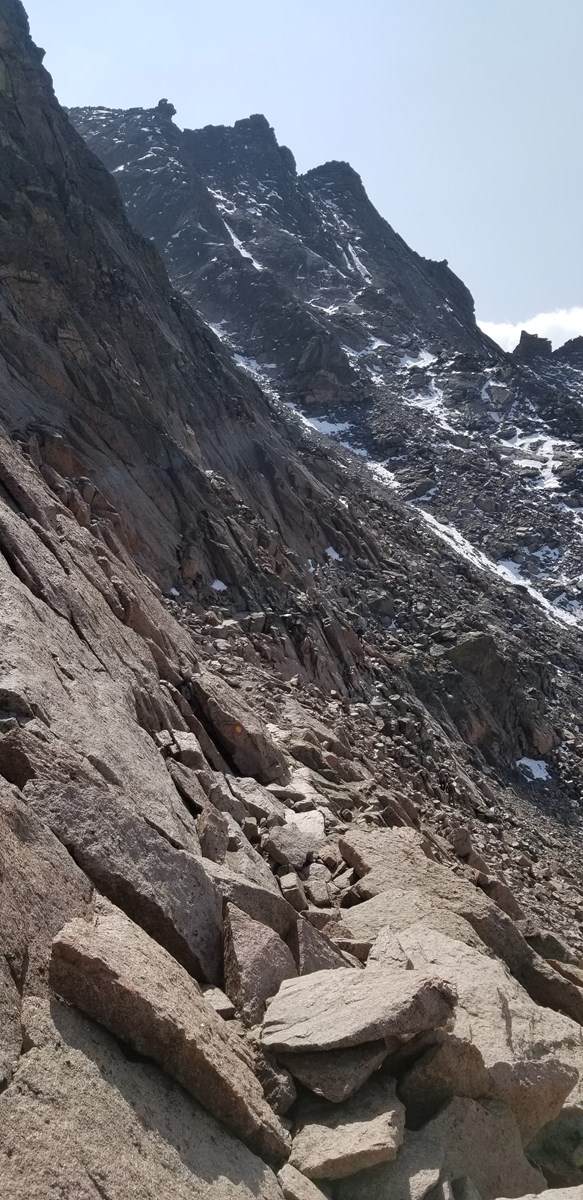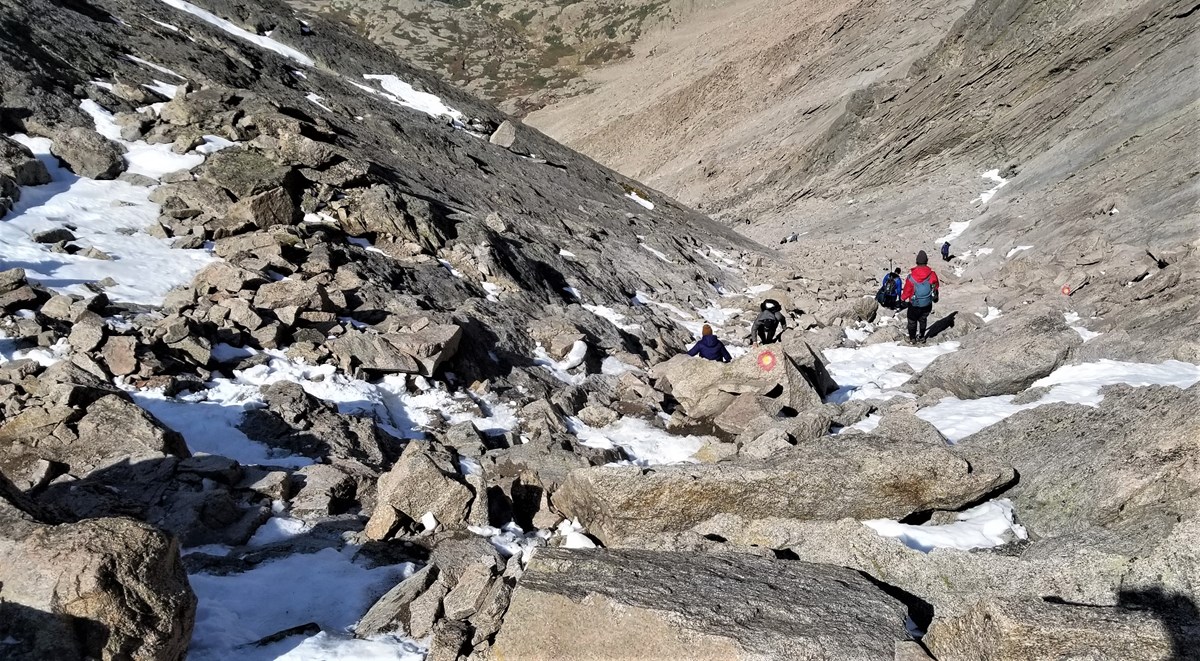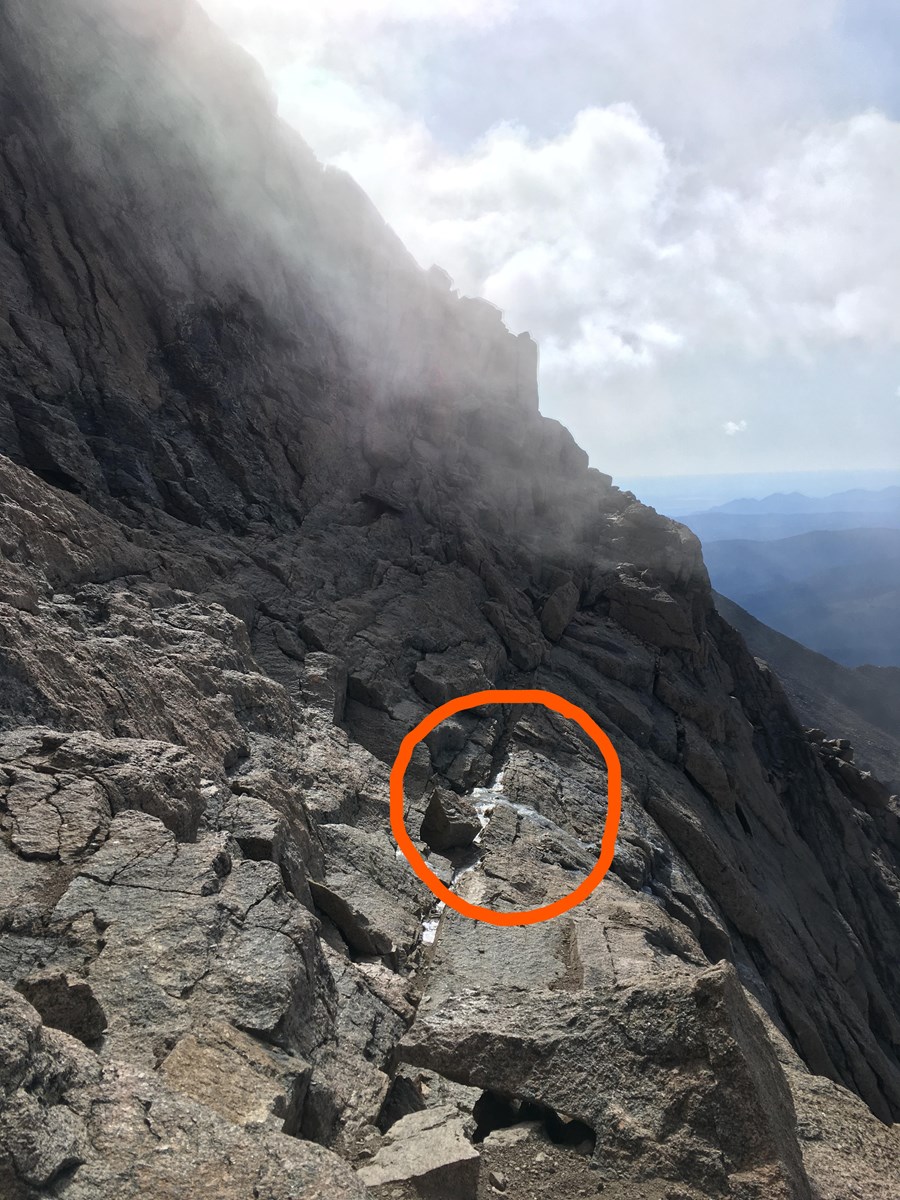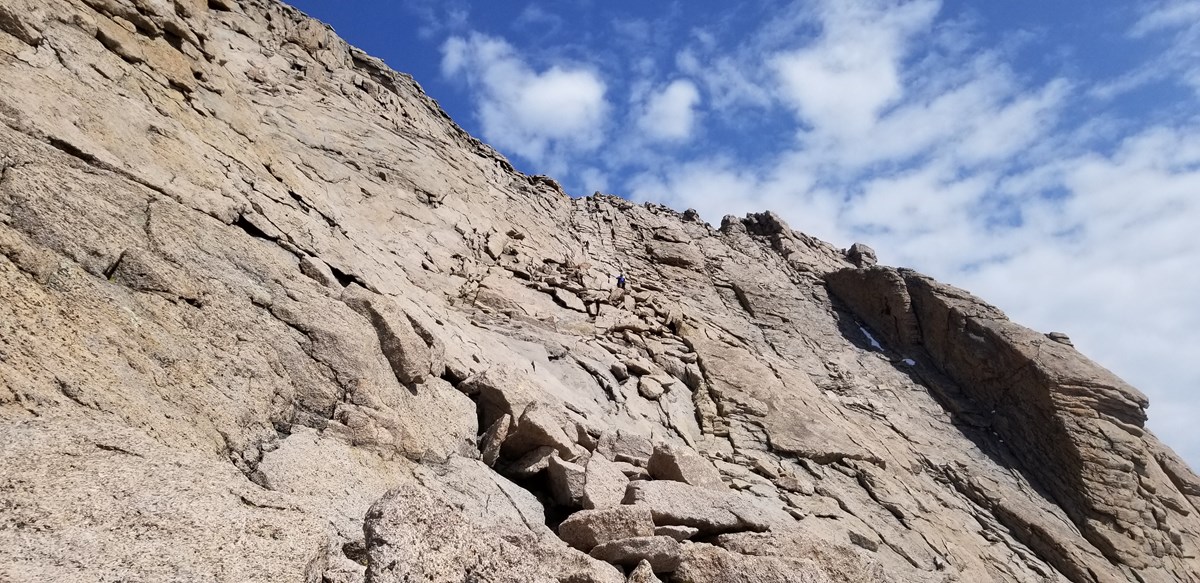 Last updated: September 23, 2020