Plan Your Summer Trip to Rocky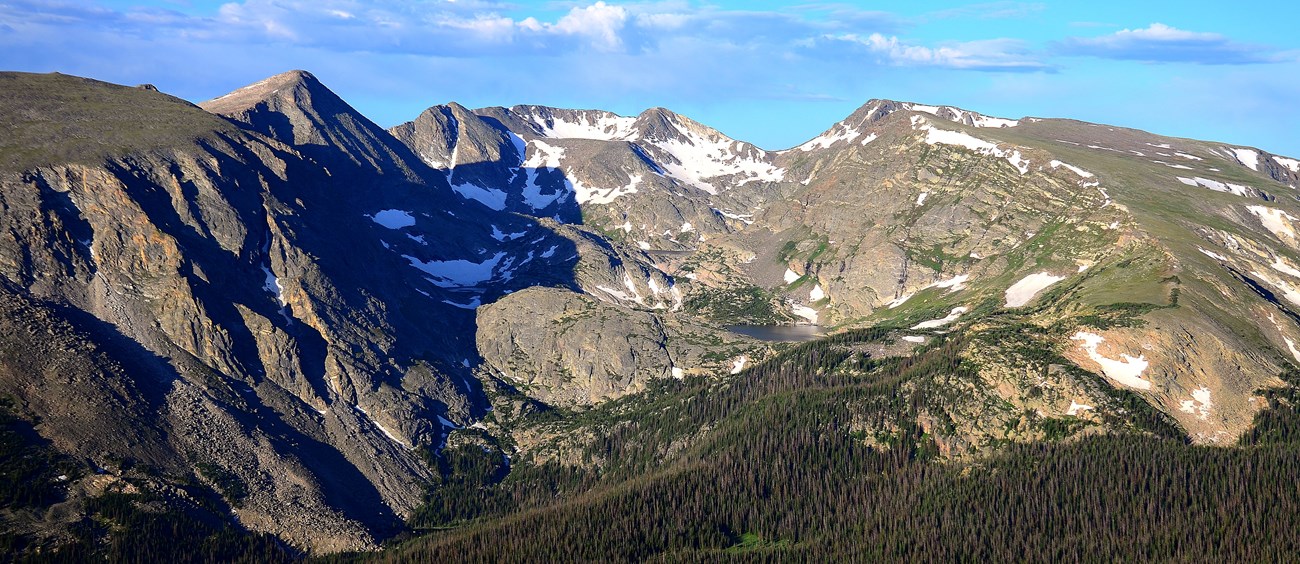 There is so much to see and do inside Rocky Mountain National Park during the summer season!

Explore the forest floor and open meadows of Moraine Park or Horseshoe Park, take a scenic drive up Trail Ridge Road or Old Fall River Road and experience the wonders of the Alpine Tundra. Explore the majestic Kawuneeche Valley located on the west side of park by taking a hike along the Colorado River, take in the night sky when camping at Timber Creek Campground, or take a step back in time at the Holzwarth Historic Site.

The elevation range in Rocky Mountain National Park spans from below 8,000 feet to over 14,000 feet above sea level. With many diverse ecosystems found within the park, there is something for everyone.
How to Begin Planning for a Summer Visit to the Park?
Take time to research what you would like to do and plan ahead!

Summer is a very busy time to visit Rocky Mountain National Park, as most visitors come between May and October. If you are planning a summer trip, take time to do some research, learn about the park and decide what are the top things your group would like to do on your next visit to the park.

A great place to start is by looking at a map of the park. Decide where you would like to begin your visit. Do you plan to enter the park on the west side near Grand Lake or on the east side near Estes Park? What is the length of your visit? Are you coming for one day or multiple days?

Next, think about what activities you would like to do while visiting Rocky.
Are you going for a short day hike?
Do you like to fish?
Would you like to take a scenic drive over the Continental Divide or visit the Alpine Visitor Center?
Would you like to summit a mountain or go on a multi-day wilderness backpacking camping trip?

These questions and more can help you decide what activities are best for your group. There is something for everyone in Rocky Mountain National Park!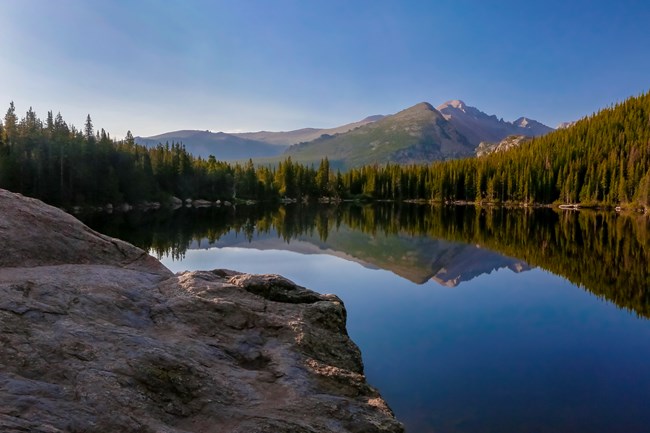 Interested in Learning More About the Bear Lake Road Corridor?
The Bear Lake Road corridor is a gateway to incredible scenic views, a wide variety of hiking trails great for all ages, and spectacular wildlife viewing opportunities and camping. There is a reason the Bear Lake Road corridor is one of the most visited areas of Rocky Mountain National Park.

Bear Lake Road is a paved road that is 9.2-miles long. It winds and climbs in elevation from 8,200 feet above sea level (2,500 meters) at the junction with Trail Ridge Road to 9,475 feet (2888 meters) at the Bear Lake Parking Area and Trailhead.

To see a map of Bear Lake Road and to learn more about the area, visit the Exploring the Bear Lake Road Corridor webpage.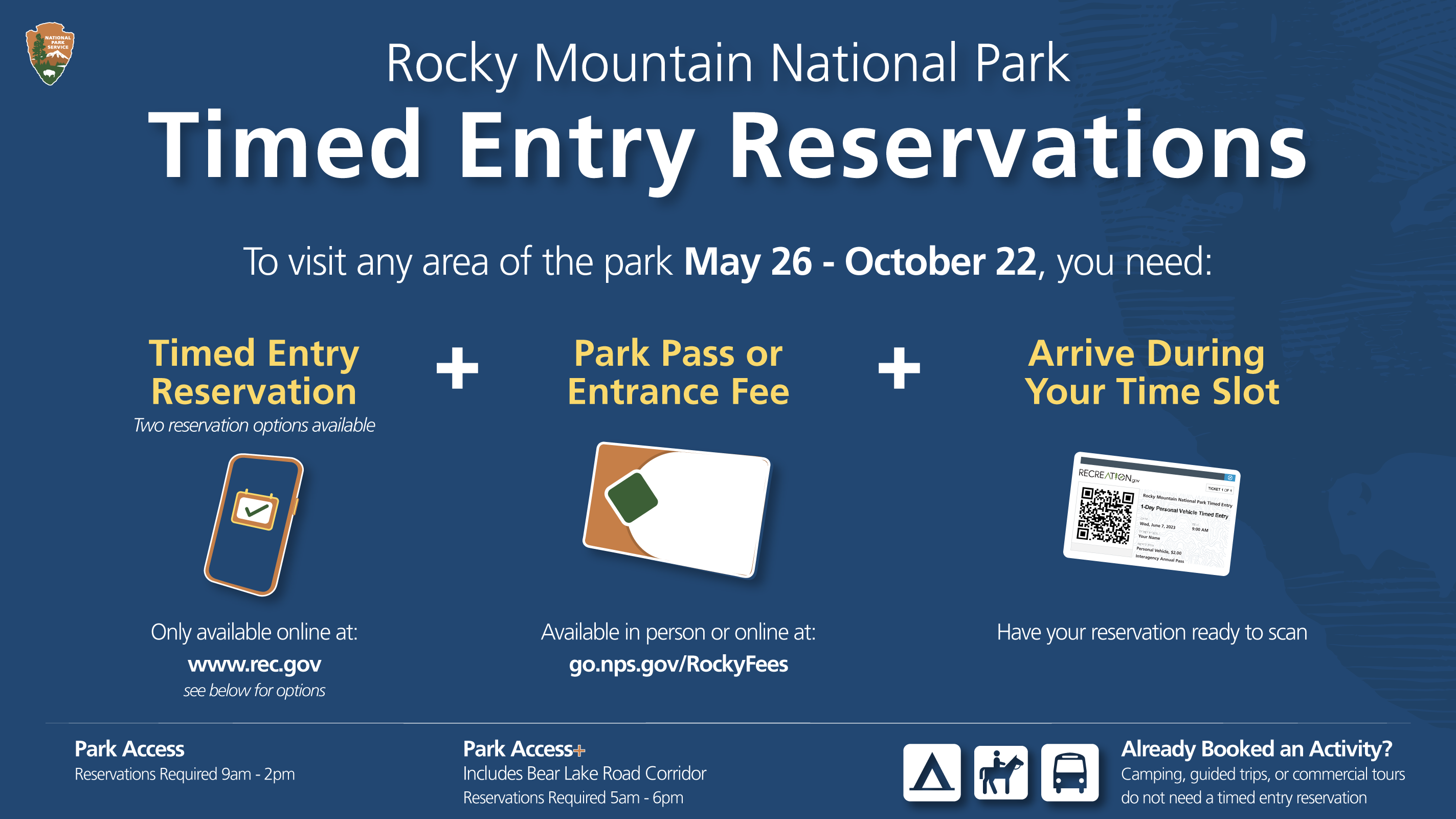 Planning a Trip from May 26 through October 22, 2023? Remember to Book Your Timed Entry Permit Reservation

Rocky Mountain National Park will implement another pilot temporary timed entry permit reservation system beginning on May 26 through October 22, 2023. This means that to visit destinations along the Bear Lake Road Corridor between the hours of 5 a.m. and 6 p.m., you will need a Park Access Plus Bear Lake Road Timed Entry Permit.

For all details on Rocky's timed entry permits, a list of frequently asked questions, and instructions on how to book your timed entry permit, visit the park's Timed Entry Permit page.
Learn about Park Entrance Fees and Other Information: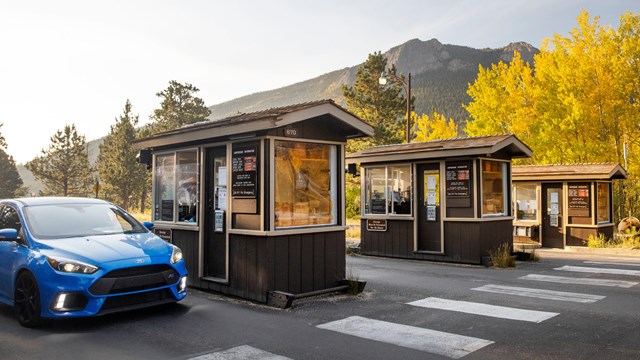 Entrance Fees and Park Passes
Learn what park pass is right for you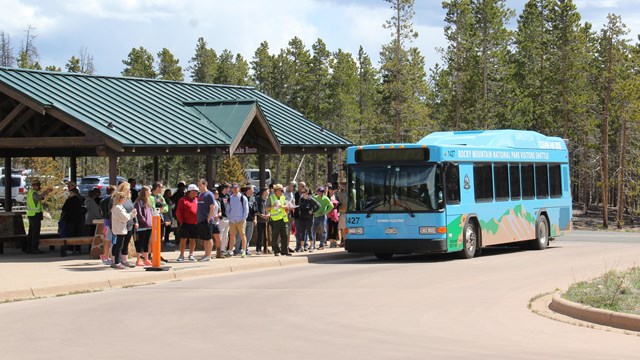 Shuttle Buses
Visit popular destinations along Bear Lake Road by parking at Park & Ride and riding Rocky's free shuttle buses.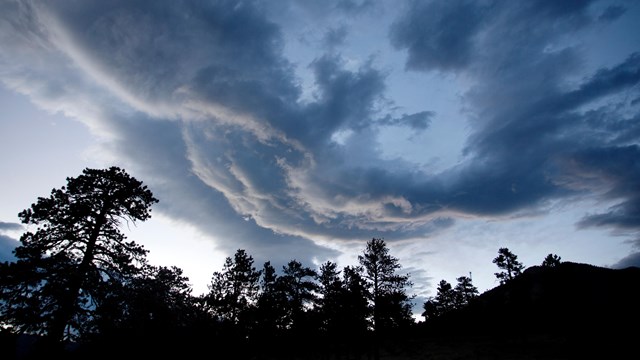 What's the Weather Like?
Weather and temperatures can vary greatly in Rocky Mountain National Park. Take the time to know the upcoming forecast for the park.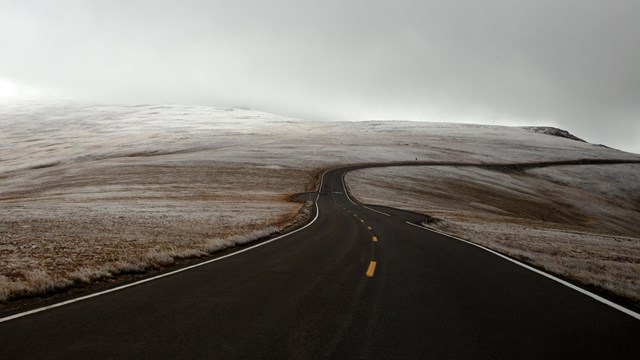 Know Before You Go - Park Roads
Learn about park roads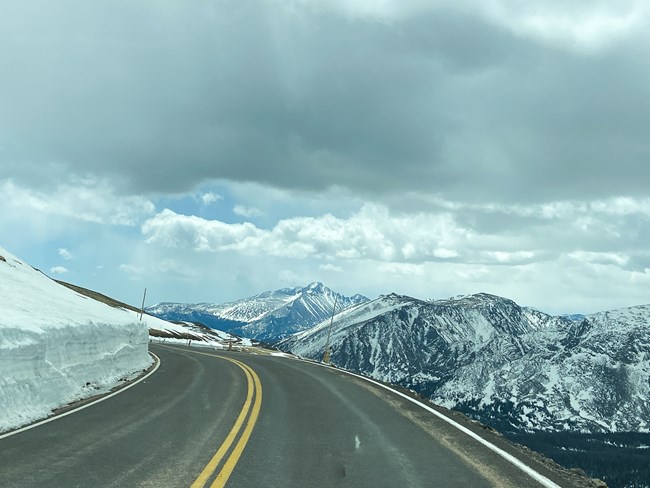 Take a Scenic Drive on Trail Ridge Road
Trail Ridge Road is the highest continuously paved road in North America. Click here to learn more about driving on Trail Ridge Road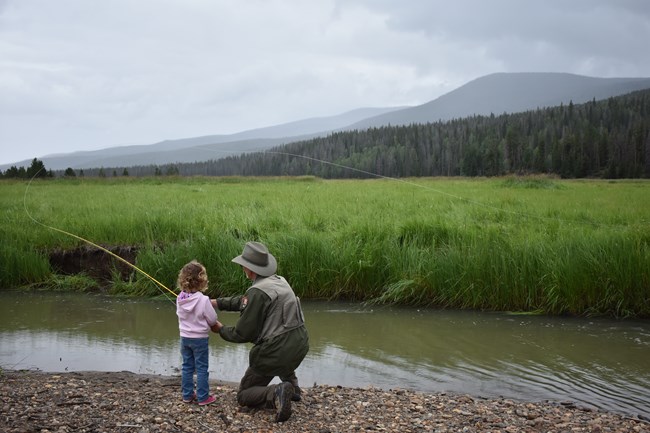 Going Fishing?
Fishing is fun for all ages.Click here to learn more about Fishing in Rocky Mountain National Park
Things to Do with Families of All Ages
Last updated: July 3, 2023