Planning a Float Trip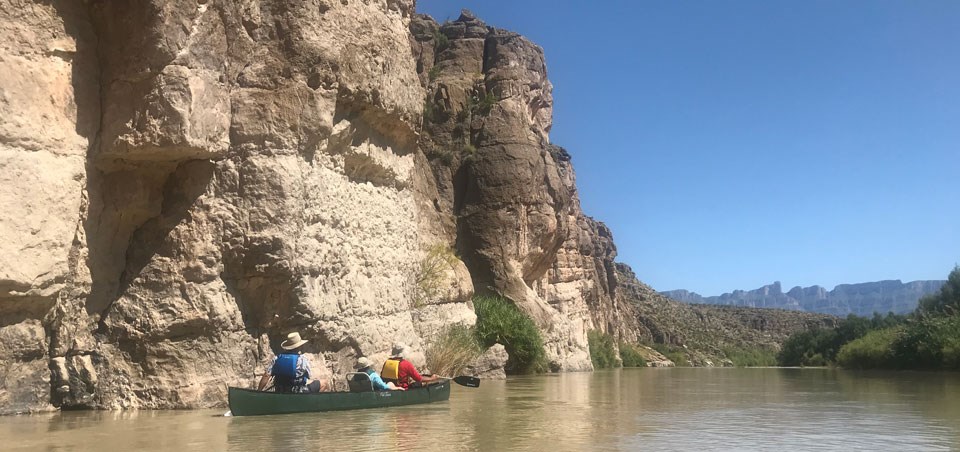 Proper preparation is the key to a successful float trip on the Rio Grande Wild & Scenic River. Make sure you have the proper equipment, and familiarize yourself with river regulations and safety considerations.
Choose a Canyon
The canyons of the Rio Grande are the most popular float trips; included in the Wild & Scenic River are:
Upstream of the Wild & Scenic River, Santa Elena Canyon is inside the boundaries of Big Bend National Park. A number of guide books are available from the Big Bend Natural History Association to help you decide and prepare for your trip.
Got gear?
Three options are available if you desire to make a river trip: you can bring your own equipment, rent equipment, or hire a guide service that will provide all permits, food, equipment, and shuttles.
River Use Regulations
For the river environment's protection and your safety, observe regulations on both sides of the river and on private land along the Rio Grande Wild & Scenic River. For more information visit the river use regulations page.
River Safety
By giving forethought to your actions, you can have a safe, exciting, and rewarding experience while floating the Rio Grande Wild & Scenic River. Visit the river safety page for more information.
River Mileages
The feasibility of a particular trip varies with the season and river level. Always check current conditions before planning your float trip. Visit the river mileages and estimated days page for more information.
Private Property Rights along the River
Downstream from the Black Gap Wildlife Management Area, the Rio Grande Wild &Scenic River flows exclusively through private land. Visit the private property rights page for more information.
Human Waste Disposal
To protect the quality of the Rio Grande ecosystem and enhance the wilderness experience of a river trip, all users must properly dispose of human waste. Visit the human waste disposal page for more information.

Last updated: November 2, 2020