Floating the Lower Canyons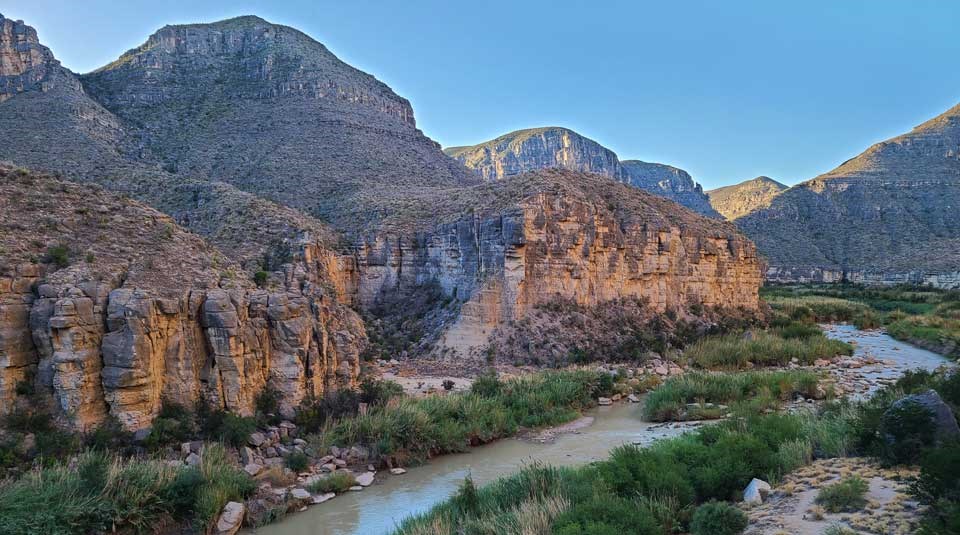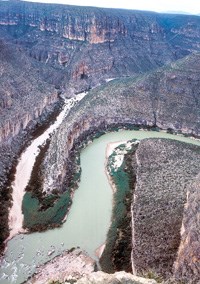 Lose yourself in the Lower Canyons
The Lower Canyons between Heath Canyon and Dryden, downstream from Big Bend National Park, make up the heart of the Rio Grande Wild and Scenic River. Wild and isolated, the canyons provide opportunities for solitude and an outstanding wilderness experience. There are no facilities and access is limited due to rough terrain and constraints of private land. The arduous 83-mile trip takes 7-10 days. Because of the remoteness of the area, help may be many hours or days away. Extensive experience and preparation are absolutely essential.

A five to ten day float trip through the Lower Canyons offers a true wilderness experience. The trip begins at Heath Canyon near La Linda and ends at Dryden Crossing (83 miles). The Black Gap Wildlife Management Area is a secondary option for put-ins.
The terrain along the Lower Canyons is open desert, rugged hills, and deep canyons. Access to the river is difficult below La Linda and most of the land above the riverbank is privately owned. The rapids in the Lower Canyons are Class II-IV.

Flow rates above 600 CFS are safe for a raft...assuming levels are consistent and not dropping! Open boats (canoes/kayaks) are appropriate at 600 cfs or above, with the caveat that higher flows require a greater level of experience. Boaters should be prepared to portage or line boats through some portions of the river at all water levels.

A backcountry permit is required for all overnight river trips
Put-in and take-out information
Put-in: The Heath Canyon put-in is located on the U.S. side of the river, just downstream of the La Linda bridge. Permission to use access at Heath Canyon should be obtained by calling Heath Canyon Ranch at 432-376-2235. River access at Black Gap Wildlife Management Area is available at Maravillas, 10 miles downstream from Heath Canyon. There is a $12 per person fee and the access pass is available at Barton Warnock Environmental Center, located in Lajitas, TX, online from Texas Parks & Wildlife Department, or anywhere hunting/fishing licenses are sold. Maravillas is closed for river access during deer season.
Take-out: All individuals, groups or group representatives must register a river take out request with Harrison Ranch & Stone to access John's Marina at Dryden Crossing.
A variety of River guidebooks and maps are available through the Big Bend Natural History Association bookstore
Lower Canyons Assumption of Risk release form required
The Lower Canyons section of the Rio Grande passes through extensive private lands. All visitors who float the Lower Canyons of the Rio Grande are required to fill out and sign the following release form: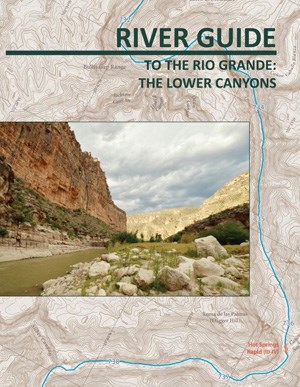 River Guide to the Lower Canyons of the Rio Grande
This full-color laminated trip-log is filled with detailed maps of the entire route, as well as historical and natural history notes. A must-have for any trip through the Lower Canyons, and excellent for trip planning.

Available through the Big Bend Natural History Association
A River Wilderness
The Lower Canyons—three words that convey a certain mystique, a feeling of awe and wonder not linked to any other Big Bend experience. more...
Note: Border Crossing Activity
Illegal border crossings occasionally occur within Rio Grande Wild & Scenic River. If you encounter anything that looks illegal, suspicious, or out of place, please do not approach or intervene. Note the location, description, time, direction of travel, and call 911 when possible.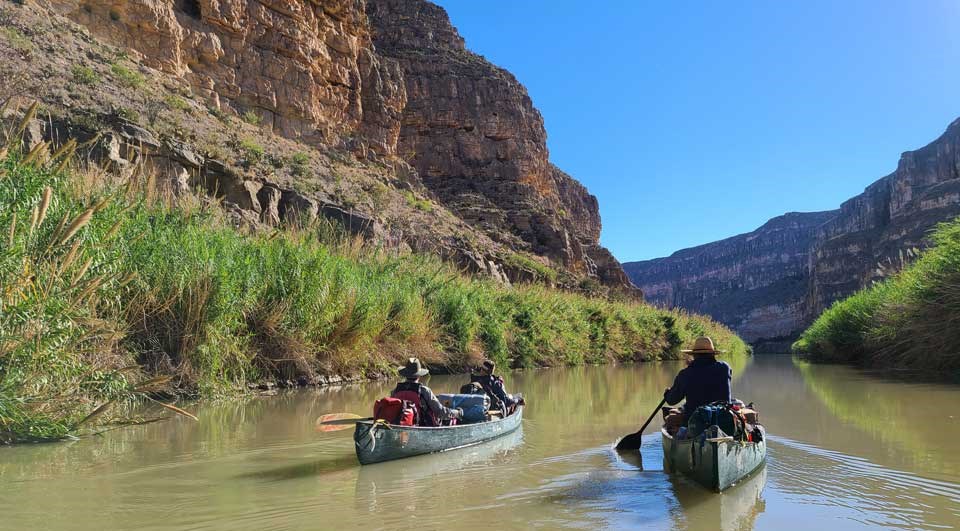 Last updated: January 26, 2023