Floating Boquillas Canyon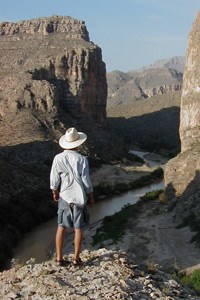 Beautiful Boquillas
For visitors with less experience, a relaxing two to four day river trip through Boquillas Canyon is a great choice. The rapids in this 33-mile journey only rate up to Class II. Camping a couple of nights by the soothing sounds of the river, and marveling at the 1,200 foot canyon walls, allow time to forget the daily distractions of life. As you travel down the canyon, notice the remains of candelilla wax mining camps on the Mexican side of the river.
Put-in and take-out information
The 33-mile, two to three day trip begins at Rio Grande Village and ends at Heath Canyon (downstream from La Linda).
Put-in: The usual put-in is at the Rio Grande Village river access, located near the group campsites; an alternative location is at the Daniels' Ranch.
Take-out: The Heath Canyon take-out is located on the U.S. side of the river, just downstream of the La Linda bridge. Permission to take-out at Heath Canyon should be obtained by calling Heath Canyon Ranch at 432-376-2235.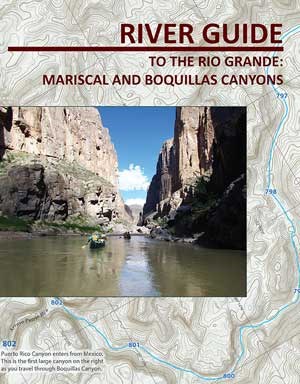 River Guide to Mariscal and Boquillas Canyons
NEW!
Newly revised version of the classic river guide, with updated text and new full-color maps and photos. Includes the "Great Unknown" section of the Rio. 20 8.5"x11" waterproof laminated pages. Coil bound for easy reading during your float trip.
Available through the Big Bend Natural History Association


Last updated: November 20, 2019