Backcountry Camps and Tall Trees Permit Status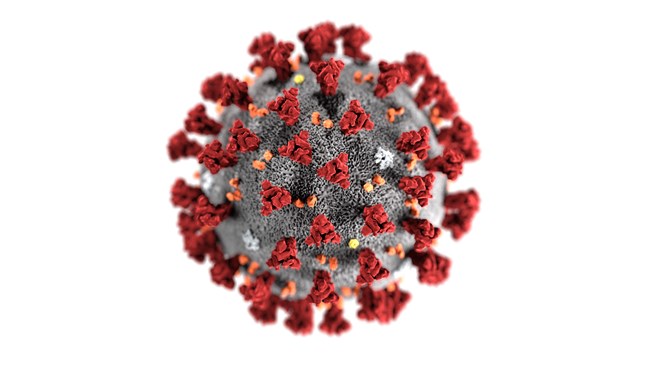 COVID19 and Permits.
During COVID-19 operations we will only be issuing backcountry camping and Tall Trees Trail day-use permits virtually. Visitors need to complete an online form in order to apply for a permit. If a permit is available it will emailed right to you.
Based on guidance from local and state health agencies, Redwood National and State Parks (RNSP) will re-open different facilities and increase access in a phased approach. Safely opening our backcountry campsites, dispersed camping at Redwood Creek and the Tall Trees Grove is part of this phased operation.
In 2020 because of COVID-19, it is likely that the number of permits and sites that are available each day might be less than what was available each day in previous years. Please note that the number of available permits and sites in RNSP that are shown on printed brochures, websites or other publications may not be accurate during COVID-19 phased opening and operations.
How To Read These Availability Lists
We apologize that we cannot provide up to the minute availability lists for Tall Trees and backcountry permits. The best thing to do is apply for the day use Tall Trees Permit or backcountry permit you are looking for and we will let you know if there is space on that day. Please note that it will take us 24 to 48 hours at least to respond to your permit request.
Tall Trees Grove Day Use Permits
Maximum of 50 permits issued each day
It is not guaranteed that you will get a permit for the day that you request, 50 permits each day go quickly. Please complete the online form and we will let you know if there is space within 24 to 48 hours of when you applied.

Last updated October 12, 2020 at 4:30 pm

14-Oct..... 33
15-Oct..... 37
16-Oct..... 33
17-Oct..... 31
18-Oct..... 41
19-Oct..... 45
20-Oct..... 46
21-Oct..... 47
22-Oct..... 47
23-Oct..... 43
24-Oct..... 43
25-Oct..... 47
26-Oct..... 49
Backcountry (Hike-In) Camps
Backcountry (hike-in) Camping Permits are Limited to:
Little Bald Hills Camp: Five permits (no group sites)
DeMartin Camp: Ten permits
Flint Ridge: Four permits
Gold Bluffs Beach Camp: Two people max per night
Redwood Creek Dispersed: Fifty people max per night
Flint Ridge Camp: Three permits
44 Camp: Two permits
Elam Camp: Three permits
It is not guaranteed that you will get a permit for the day that you request. Please complete the online form and we will let you know if there is space within 24 to 48 hours of when you applied.

Last updated October 14, 2020 at 3:30 pm
10/15
Little Bald Hills - 5
DeMartin - 9
Flint Ridge - 1
Gold Bluffs - full
Redwood Creek - 44 people
44 Camp - 1
Elam - full

10/16
Little Bald Hills - 3
DeMartin -9
Flint Ridge -2
Gold Bluffs - full
Redwood Creek - 30 people
44 Camp - full
Elam - 2

10/17
Little Bald Hills - 3
DeMartin - 9
Flint Ridge - 4
Gold Bluffs - full
Redwood Creek - 19 people
44 Camp - full
Elam - 2

10/18
Little Bald Hills - 5
DeMartin - 10
Flint Ridge - 4
Gold Bluffs - full
Redwood Creek - 33 people
44 Camp - full
Elam - 2

10/19
Little Bald Hills - 5
DeMartin - 10
Flint Ridge - 3
Gold Bluffs - 1
Redwood Creek - 42 people
44 Camp - 2
Elam - 3

10/20
Little Bald Hills - 5
DeMartin - 10
Flint Ridge - 3
Gold Bluffs - 1
Redwood Creek - 50 people
44 Camp - 2
Elam - 3

10/21
Little Bald Hills - 5
DeMartin - 10
Flint Ridge - 4
Gold Bluffs - full
Redwood Creek - 48 people
44 Camp - 2
Elam - 3

10/22
Little Bald Hills - 5
DeMartin - 10
Flint Ridge - 4
Gold Bluffs - 2
Redwood Creek - 50 people
44 Camp - 2
Elam - 2

10/23
Little Bald Hills - 5
DeMartin - 9
Flint Ridge - 4
Gold Bluffs - full
Redwood Creek - 34 people
44 Camp - 2
Elam - 3

10/24
Little Bald Hills - 5
DeMartin - 9
Flint Ridge - 4
Gold Bluffs - full
Redwood Creek - 34 people
44 Camp - 1
Elam - 3

10/25
Little Bald Hills - 5
DeMartin - 10
Flint Ridge - 3
Gold Bluffs - 1
Redwood Creek - 42 people
44 Camp - 2
Elam - 3

10/26
Little Bald Hills - 5
DeMartin - 10
Flint Ridge - 3
Gold Bluffs - 2
Redwood Creek - 40 people
44 Camp - 1
Elam - 3

10/27
Little Bald Hills - 5
DeMartin - 10
Flint Ridge - 4
Gold Bluffs - 2
Redwood Creek - 50 people
44 Camp - 2
Elam - 3

10/28
Little Bald Hills - 5
DeMartin - 10
Flint Ridge - 4
Gold Bluffs - 2
Redwood Creek - 50 people
44 Camp - 2
Elam - 3
Last updated: October 14, 2020