News Release
SUMMER 2019 YOUTH CONSERVATION CORPS JOBS AVAILABLE AT REDWOOD NATIONAL AND STATE PARKS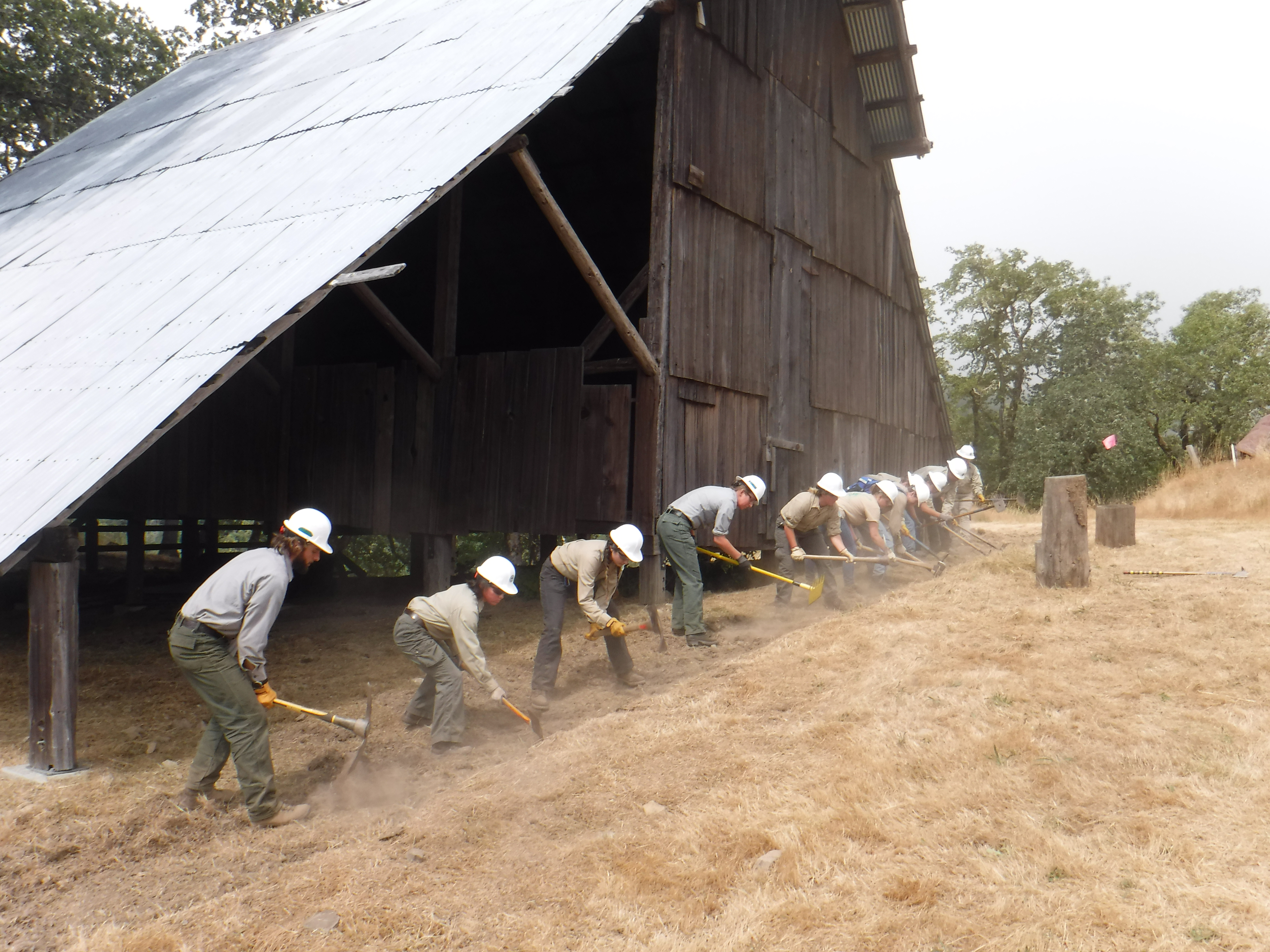 News Release Date:
April 12, 2019
Contact: Lynn Erickson-Levi, (707) 465-7737
Redwood National and State Parks is seeking enthusiastic local youth age 15 to 18 to apply for Youth Conservation Corps (YCC) jobs this summer. This highly successful program offers local teens a chance to participate in conservation work throughout Redwood National and State Parks.

This year's eight-week program begins on June 24 and ends on August 16. A total of five young men and five young women will be selected from Humboldt and Del Norte counties at a public drawing. Participants will be paid the California minimum wage of $12.00 per hour for a 40-hour work week. All participants must bring their own lunch and provide their own transportation to and from either the parks' headquarters building in Crescent City or the National Park Service's Arcata office.
Specific work projects include: 
Projects include: construction & maintenance of trails and bridges; 
invasive vegetation species removal; maintenance around historic structures; assist the prescribed burn program, hydrologists and fisheries biologists.
Participants will be required to do hard physical work, hike long distances and may be exposed to insects, poison oak, adverse weather, and difficult working conditions.
 Natural and cultural resource education is incorporated into the eight-week program.
To apply, interested youth meeting the qualifications should complete a YCC application form available at local high school counseling and career development offices in Del Norte and northern Humboldt counties. All applications must be completed and returned to Redwood National and State Parks (or post-marked) by May 3rd. Applicants will be selected on a random basis and will be notified of selection.
For more information about the program or to how receive an application, contact Lynn Erickson-Levi at (707) 465-7737 or
email us
.
Last updated: April 16, 2019