News Release
Tolowa Nation Demonstration Dancers will perform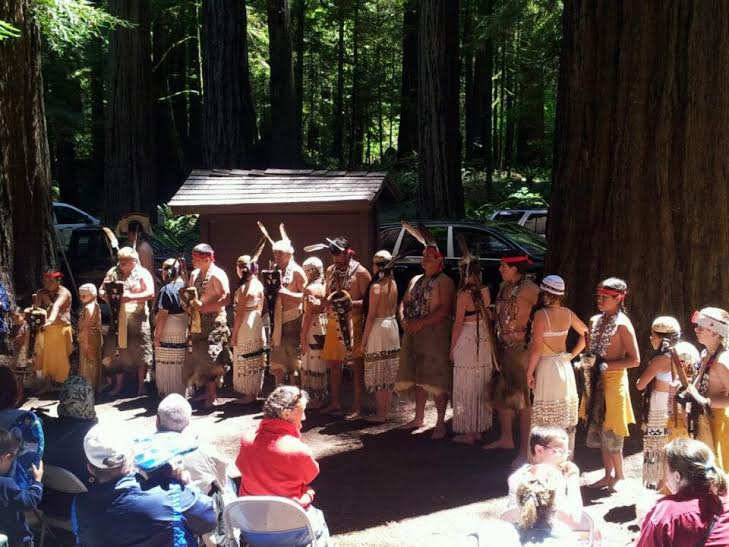 News Release Date:
July 7, 2017
Contact: Jim Wheeler, (707) 465-7764
Contact: Redwood National Park, (707) 465-7335
Dance is an important part of Tolowa culture, meant to renew, balance and reestablish positive relationships between humans and the earth. The Tolowa Nation will demonstrate the
Ne'-dosh
, or world renewal dance of the Tolowa people, which is held annually and is one way that traditions are passed on to younger generations.  Many northwestern California tribes continue to pass on their language, arts, and traditions, particularly in the form of song and dance. Come share in this celebration of local cultural diversity.  
The day use area is located off of U.S. Highway 199, via the entrance to Jedediah Smith Redwoods State Park, just west of the town of Hiouchi. There is limited parking near the day use area.
A Special Event Parking Area will be available for those wishing to attend the event without paying Day Use Fees
. It will be located directly across Hwy. 199 from the Hiouchi Information Center and will require a 1/3 mile walk to the day use area. A van will be available to shuttle visitors unable to do the walk to and from the day use area. A question and answer period will follow the dance demonstration, which lasts about a half hour, so early arrival is recommended.
Photographing the demonstration or dancers is not permitted during the performance.
 Dancers may voluntarily pose for pictures afterward.  
This demonstration is open to the public and free of charge.
Bring blankets or folding chairs, as seating is limited.  
Last updated: July 10, 2017