News Release
Resumption of Park Operations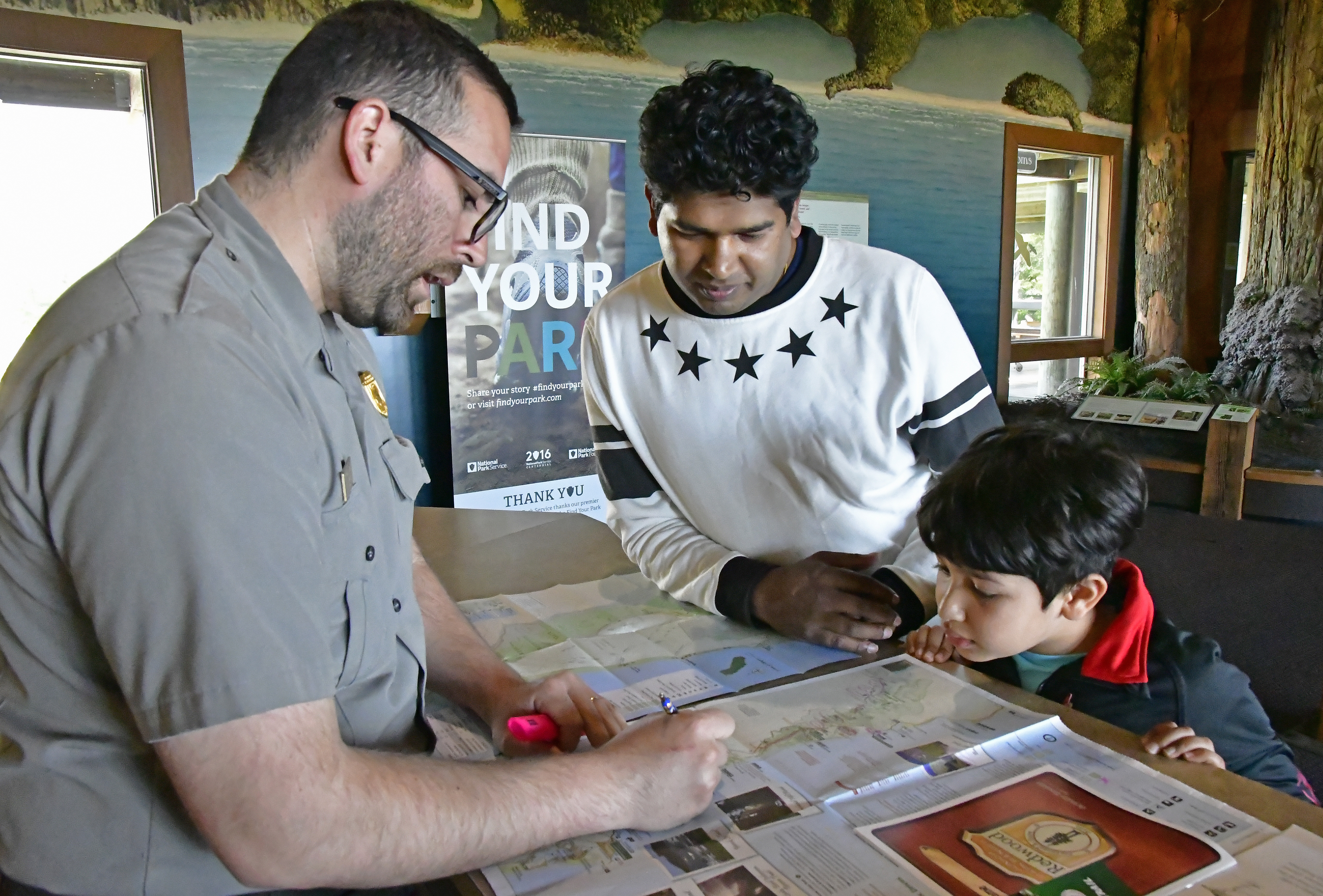 News Release Date:
January 27, 2019
Contact: David Roemer, 707-465-7700
Crescent City, Calif. – With the enactment of the continuing resolution, staff at Redwood National Park will resume regular operations. Staff are working to ensure that park facilities that have been closed since December are ready to safely reopen to the public as quickly as possible. Day use and outdoor areas of the park, except noted below, are open. We anticipate the full opening of the Kuchel Visitor Center in Orick on Monday, January 28, and the Hiouchi Information Center in Hiouchi, by Tuesday, January 29. The Crescent City Information Center opened Sunday, January 27. All Redwood National and State Park's visitor centers are open seven days a week from 9:00 a.m. to 4:00 p.m., with the exception of Crescent City Information Center which is closed on Tuesdays and Wednesdays during the winter season.
Permits will not be issued for vehicle access to the Tall Trees Grove trailhead until we can assess road conditions.
Please visit www.nps.gov/redw for updated information about the park.
We wish to express our thanks to California State Parks for stepping up to support the park with in-kind support during the lapse in appropriations, and to Redwood Parks Conservancy and California State Parks for continuing to serve the public at state park facilities within Redwood National and State Parks. Jedediah Smith Redwoods State Park, Del Norte Coast Redwoods State Park, and Prairie Creek Redwoods State Park remained open during the lapse in federal appropriations because they are managed by California Department of Parks and Recreation.
Redwood National Park's employees are happy to be back at work, serving the American people and welcoming visitors to their national parks.
Last updated: January 28, 2019