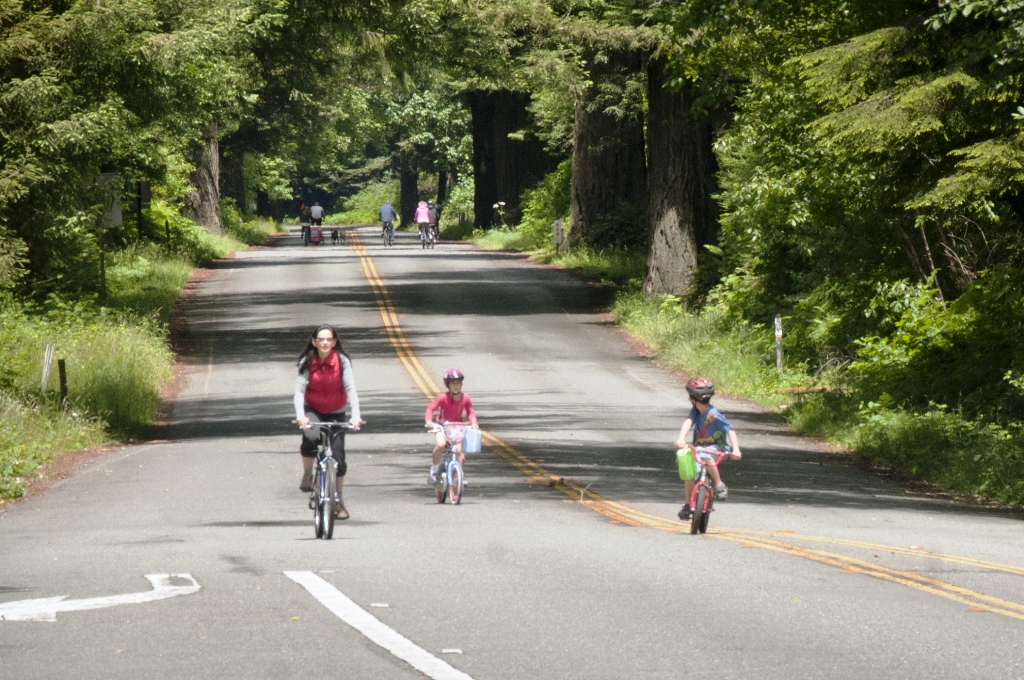 News Release Date:
May 31, 2017
Contact: Brett Silver,, 707-465-7331
Redwood National and State Parks invite everyone to enjoy the next Bike-and-Hike Day on the Newton B. Drury Parkway this coming Saturday, June 3
rd
. The Newton B. Drury Parkway through Prairie Creek Redwoods State Park will be closed to motorized vehicles on Saturday providing an opportunity for visitors to experience the parkway without the noise, speed and sound of cars and trucks. The rhododendrons are just now starting their annual bloom so it's a great time to find stunning displays of color up and down the Parkway.
Newton B. Drury Scenic Parkway is a segment of the historic Redwood Highway parallel to Highway 101 six miles north of Orick, CA, and four miles south of Klamath, CA. Parking is available at the southern entrance to the parkway in designated spaces adjacent to Elk Prairie.
The parkway has something for everyone—from families with young children looking for a safe and easy 2-mile round-trip bike ride to the Big Tree, to those looking for a the full 16-mile round-trip from one of the parkway to the other. Much of the southern end of the parkway is relatively flat, while the hills of the northern portion offer require a bit more effort.
For more information about the first Saturday parkway closures or other ways to enjoy your parks, call the Redwood National and State Parks Information Office at (707) 465-7335, or stop by a Redwood National and State Parks visitor center between 9:00 a.m. and 5:00 p.m.