Economic Impacts of National Park Visitation Increase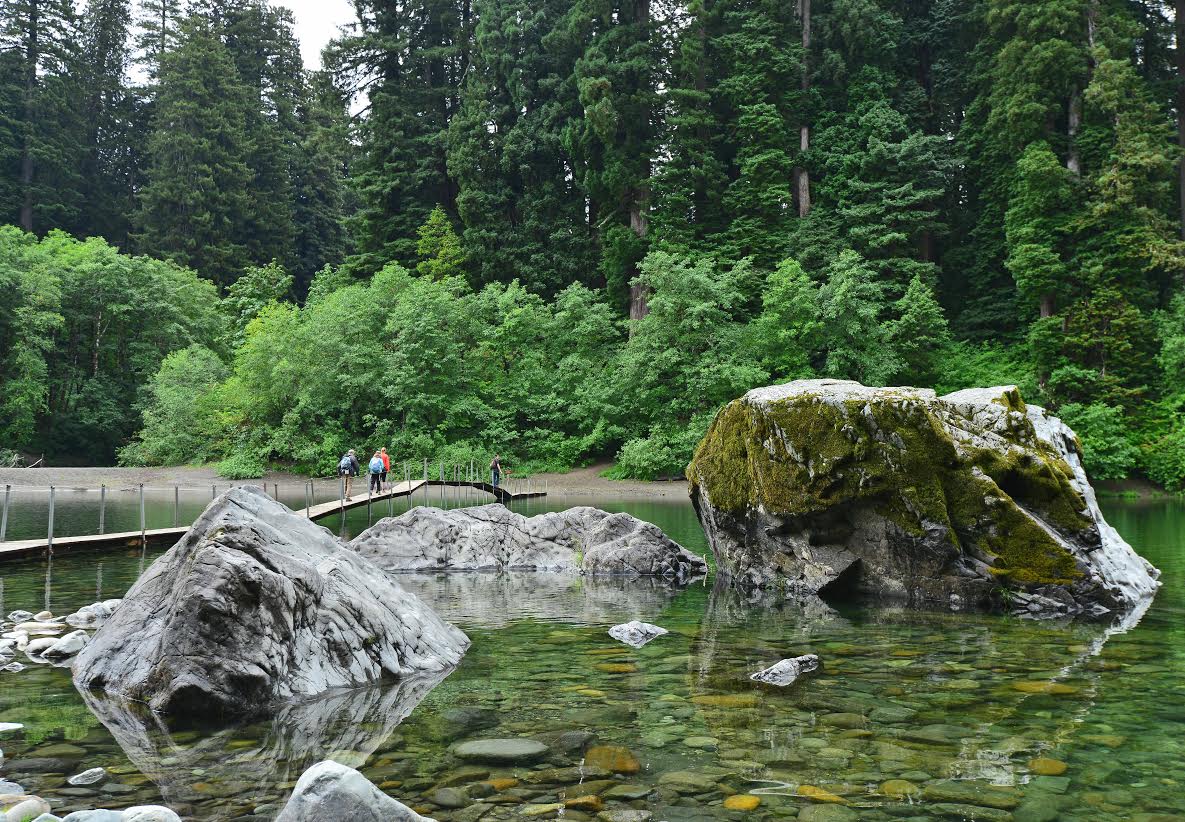 News Release Date:
July 15, 2016
Contact: David Roemer, (707) 465-7700
Crescent City, CA – More than 305 million people visited national parks in 2015, eclipsing the all-time visitation record that the National Park Service saw in the previous year. Redwood National Park alone recorded 527,143 visitors in 2015, up 98,000 from 2014.
 The total recorded annual combined visitation to all four parks within the Redwood National and State Parks partnership in 2015 is 1,425,203 people. Today, at the peak of the summer season in 2016, Redwood National and State Parks is experiencing visitation equal to or greater than 2015 and park managers expect the trend to continue. National and state parks continue to be important economic engines for local communities. Every $1 invested by American taxpayers in the National Park Service returns $10 to the U. S. economy. In 2015 park visitors spent an estimated $16.9 billion in local gateway regions while visiting NPS lands across the country, according to the 2015 National Park Visitor Spending Effects: Economic Contributions to Local Communities, States, and the Nation report. These expenditures supported a total of 295.3 thousand jobs, $11.1 billion in labor income, $18.4 billion in value added, and $32 billion in economic output in the national economy. 
Use this link for the National Park Service Social Science web page for more economic effects analysis measuring how NPS visitor spending cycles through local economies, generating business sales and supporting jobs and income:
https://www.nps.gov/subjects/socialscience/vse.htm 
According to the report, visitation to Redwood National Park alone in 2015 generated $33 million in non-local spending and directly supported 530 jobs. While the numbers for Redwood National Park are impressive on their own, they do not include visitation statistics for the three California State Parks within the Redwood National and State Parks partnership—Del Norte Coast Redwoods, Jedediah Smith Redwoods, and Prairie Creek Redwoods State Parks. Therefore, the actual numbers for both visitation and spending for the Redwood National and State Parks partnership are considerably higher than reported in the survey. With the combined visitation for the four partner parks at nearly 1.5 million, it is likely that the parks within the partnership bring over $90 million in visitor spending and contribute 900 local jobs to the economy. While good for the economy, record visitation really tests the capacity of parks to provide a great experience for all visitors. Park staffing levels do not keep pace with rising visitation. Park managers adjust to make sure they have sufficient staff to provide interpretive programs, answer visitor questions, respond to emergencies and to keep restrooms, campgrounds and other facilities clean. Congress provided an increase in funding for national parks for 2016, and that is going to help. In addition, Congress is considering separate National Park Service Centennial legislation, which would further improve the national parks by encouraging philanthropy and volunteerism, while also improving visitor services and connecting with a new generation of national park visitors. 
Perhaps the real benefit for local communities of having national and state parks as neighbors goes far beyond economics—improving quality of life by providing easily-reached green spaces for recreation and inspiration, while also protecting our national and state heritage and history.
Last updated: July 20, 2016