1st Saturday from Oct - June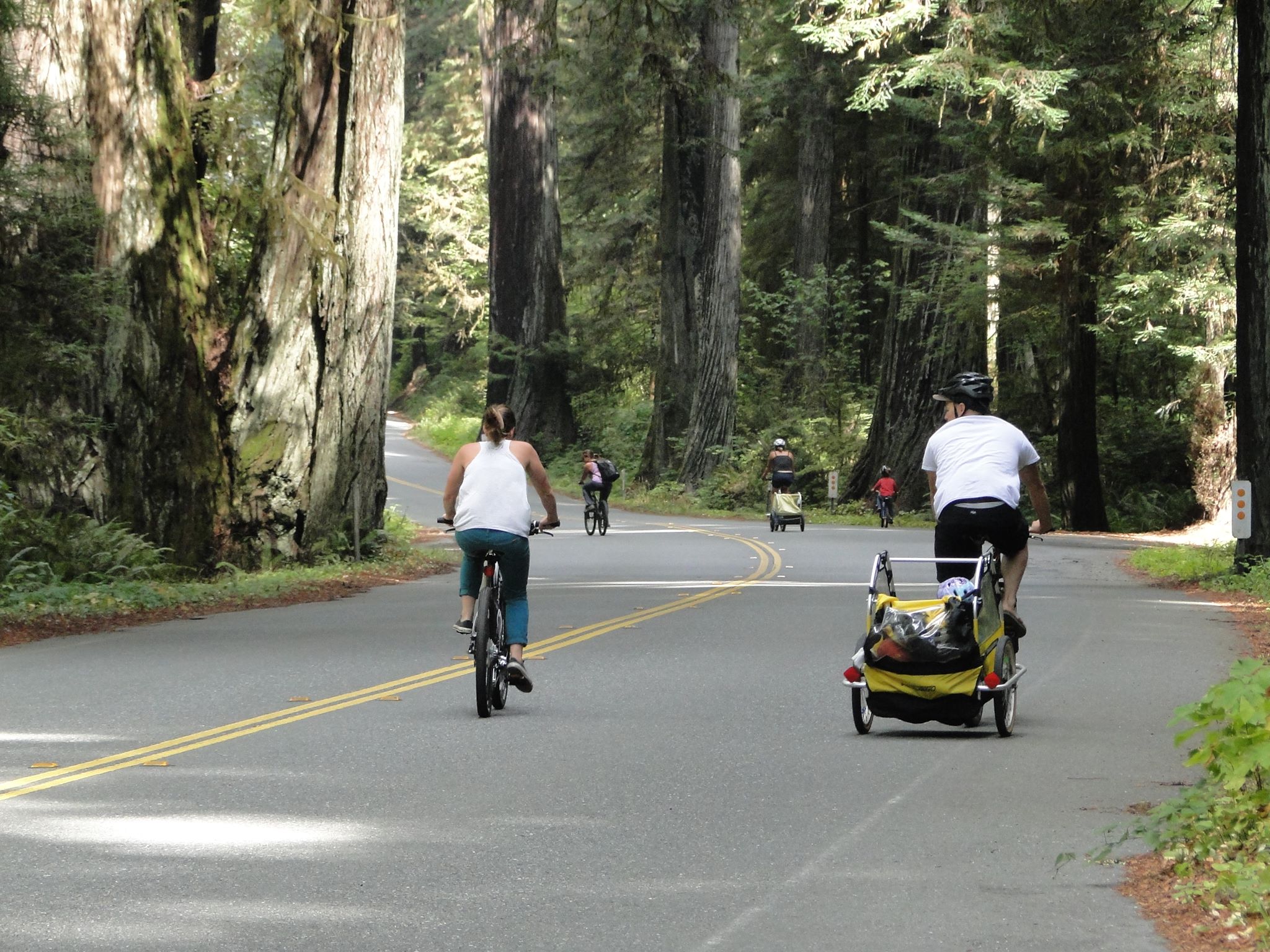 News Release Date:
September 26, 2016
Contact: Brett Silver, 9707) 465-7331
Newton B. Drury Scenic Parkway is located off of and parallel to Highway 101 six miles north of Orick, Calif., and four miles south of Klamath, Calif. Vehicular access to the Elk Prairie Campground and Visitor Center will remain open. Parking is available in southern entrance in designated spaces parallel to the roadway and adjacent to Elk Prairie on the road to the campground.
 Similar "First Saturday" road closures in 2015 and 2016 were popular with park visitors, leading to the extended closures in 2016 and 2017. The parkway has something for everyone—from families with young children looking for a safe and easy ride, to those looking for a more physically-challenging route. Much of the southern end of the parkway is relatively flat, while the hills of the northern portion require more expertise. According to the Mayo Clinic Healthy Lifestyle website, the estimated number of calories burned while bicycling at <10 mph for one hour is between 292 and 436. Hiking for one hour burns between 438 and 654 calories. (Specific calorie expenditures vary widely depending on the exercise, intensity level and individual characteristics such as weight.) Mark your calendar to plan to enjoy these first Saturday excursions through next June and keep track of your increased abilities in distance and difficulty.
 A great goal is to bicycle from Elk Prairie to the Ossagon Trailhead. After a 5 ½-mile uphill workout, riders are rewarded with a grin-inspiring return trip coasting effortlessly down through the green mosaic of forest.
Last updated: September 29, 2016