Proposed Condor Reintroduction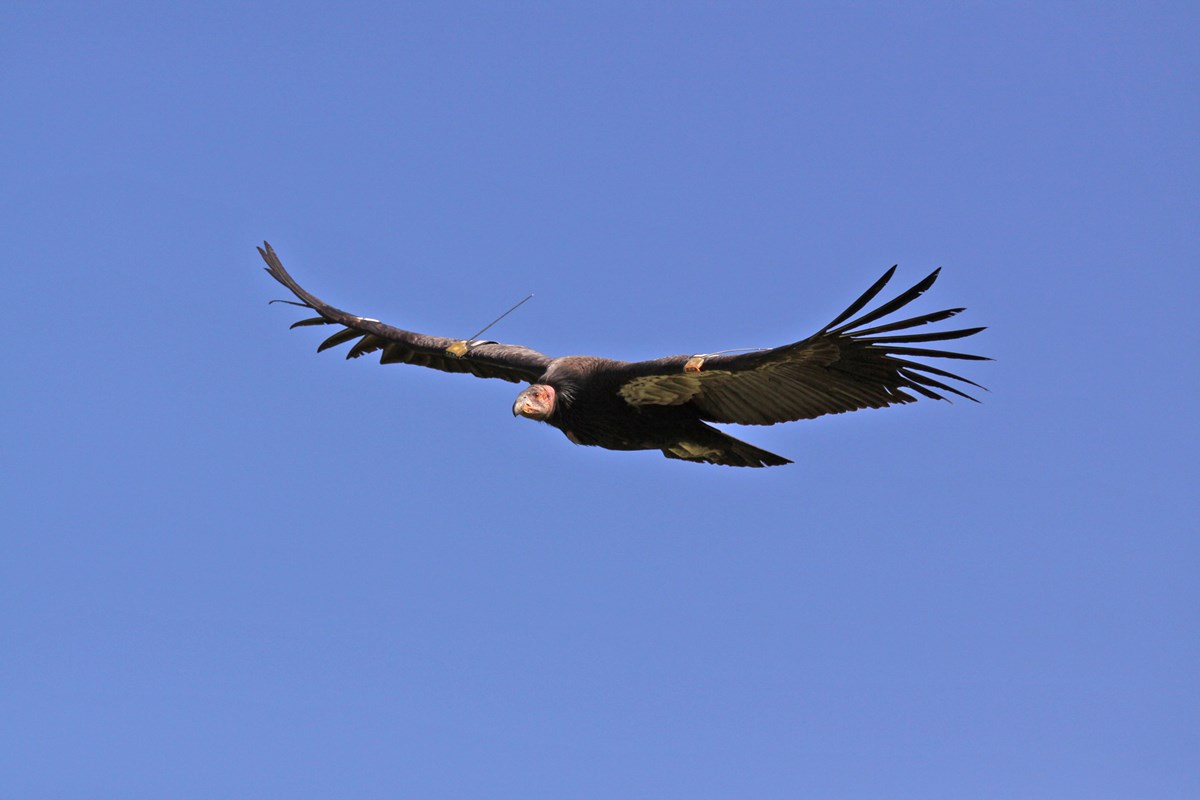 Background
It has been more than a century since the California condor flew over the redwoods. The Pacific Northwest and coastal redwoods used to be their home. In 1805, Lewis and Clark even saw them at the mouth of the Columbia River. For many cultural, historical and ecological reasons the return of California condors to far Northern California would be beneficial.
In 2003, the Yurok Tribe identified restoring California condors to Yurok Ancestral Territory as a top priority. In 2008, the Yurok Tribe wildlife program obtained a grant from the US Fish and Wildlife Service and began scientifically assessing the historical habitat for current suitability. It has been shown that this landscape still is a viable habitat for the condors. The Yurok Tribe is a full partner in this reintroduction effort.

Currently, a large group of agencies, tribal goverments, wildlife societies, hunter as stewards programs, park partners, non-profit and private organizations are collaborating to try to establish a condor release site in the Bald Hills of Redwood National Park. If this proposal becomes reality, by 2019 an "experimental popluation" of condors might be a part of the Redwood National and State park's scenary and visitor experience.
A similar experimental condor population was sucessfully established in Arizona's Vermillion Cliffs. Other condor populations were established at California's Big Sur, Pinnacles National Park and at Hopper Mountain and Bitter Creek National Wildlife Refuges.
What is happening?
By 2016, the proposed Redwood reintroduction effort was in the planning and early funding stage.This process will only move foward with public input which begins in early 2017. There will be public meetings, and on-line and written ways for the public to provide written input and feedback.
It will take a year for the planning, public comments, meetings and evaluations to be completed.
If the condor reintroduction plan is approved, that signing might happen in 2018.
What is the role of the public ?
Speak up and be invlolved with the planning. Public participation is important and we really want you to be inlvolved.
How can I be involved?
Review the documents and provide your input for the proposal.
Written comments based on the proposal are the only official way to provide input that may change or impact the proposal.
1) There will be five public meetings in January 2017 in California and Oregon.
Jan 23, 2017 Sacramento, CA. 6-8pm. Federal Building. 2800 Cottage Way.
Jan 24, 2017 Eureka, CA.. 6-8pm. Wharfinger Building. 1 Marina Way.
Jan 25, 2017 Klamath, CA. 10am-12pm. Yurok Tribal Office.
Jan 25, 2017 Central Point, OR. 6-8pm. Jackson County Auditorium. 7520 Table Rock Rd.
Jan 26, 2017 Portland, OR. 6-8pm. Oregon Zoo. 4001 SW Canyon Rd.
2) Feb-March, 2017. There will be a 30-day period to send your written, or email comments.