Pets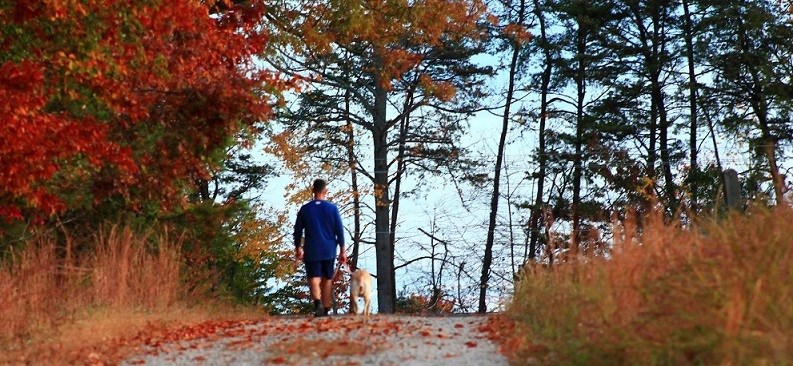 Prince William Forest Park is a popular dog-walking spot for many visitors. With its vast array of hiking trails and wide gravel fire roads, the park is a convenient and beautiful place to bring leashed dogs.

All pets entering the park must be on a leash of six feet or less at all times while in Prince William Forest Park. Leashing your pet keeps people, wildlife and your pet safe.

Pets are prohibited in the following areas (except for those aiding persons with disabilities):
Chopawamsic Backcountry Area
Turkey Run Ridge Group Campground
Any public building
Cabin Camps

Pet owners are responsible for removing pet excrement from campsites, picnic areas, parking lots, trails and other public use areas. There are two dog waste receptacles in the park where visitors may dispose bagged pet waste. One receptacle is in Pine Grove Picnic Area, and one is at Parking Lot D. Please do not leave bagged dog waste anywhere else in the park.

Please do not leave your pet unattended in a vehicle or campsite. Interior temperatures of vehicles rise within minutes and pets can quickly overheat and die, even with the windows cracked.

Owners are responsible for their pet's behavior and may receive fines if their animal creates problems with wildlife and/or other visitors or is not on a leash.

Please note: Violators of park rules and regulations will be issued a federal citation in accordance with Title 36 of the Code of Federal Regulations. For example: Failing to keep pets on a lead no longer than six feet in length is subject to a maximum fine not to exceed six months in jail or $5,000.
Service Animals
Qualified service animals assisting visitors with disabilities are permitted throughout the park and in all park facilities. However, they must be on a leash.


Last updated: January 3, 2021