News Release
Prescribed Fire Scheduled for Prince William Forest Park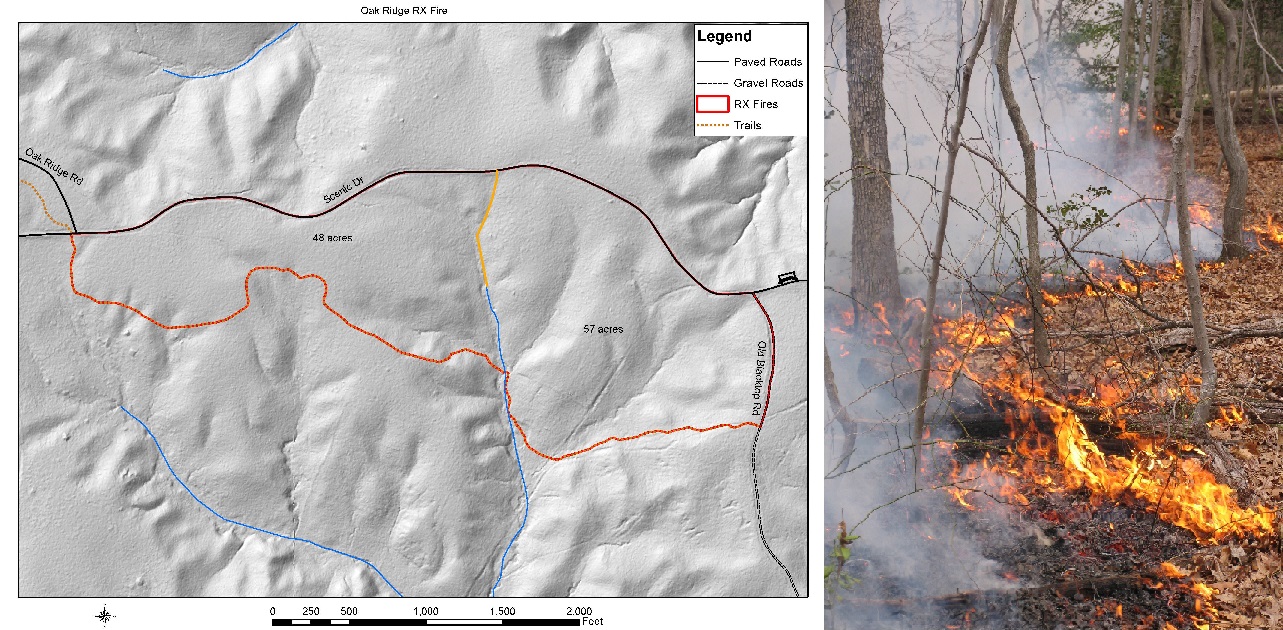 News Release Date:
March 13, 2023
Contact: Gregg Kneipp
The National Park Service is planning to conduct a prescribed fire in Prince William Forest Park this month, potentially as early as March 16, depending on weather conditions. The planned fire will cover approximately 105 acres of forested areas along Scenic Drive, near the Oak Ridge Campground. 
The goals of this fire are to restore ecological processes in the park and reduce hazard fuels. 
Many factors must align to conduct a prescribed fire and ensure public and firefighter safety. The timing of the prescribed fire is dependent on weather conditions being within required wind, temperature and relative humidity parameters. Wildland fire engines, firefighters and the nearby paved roads create buffers and fire breaks to ensure the fire is contained. National Park Service staff will monitor air quality and smoke impacts. Upon completion of the fire activity, wildland firefighters will continue to monitor the area to ensure the fire is contained.  
Temporary Closures Planned: Park roads and trails will be closed as needed to provide for the safety of the public and the firefighters. Portions of Scenic Drive, Oak Ridge Trail and Old Blacktop Road will be closed during the burn, and smoke is expected to be visible in the northern part of the park. 
For additional information, contact the Gregg Kneipp at 703-221-4706.
Last updated: March 14, 2023