Laws & Policies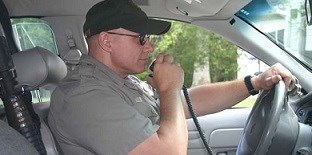 As a unit of the National Park Service, Prince William Forest Park is goverened by various laws, policies and regulations. Each park is shaped by its enabling legislation, or the law passed by congress that specifically created or designated the area as a unit of the National Park Service. Various other laws, policies, and regulations affect how parks operate. Here are some of the laws and policies that govern Prince William Forest Park.
Superintendent's Compendium (2019)

Policies
2006: National Park Service Management Policies (document is being edited for accessibility)
Firearms
As of February 22, 2010, a new federal law allows people who can legally possess firearms under applicable federal, state, and local laws, to legally possess firearms in this park.

It is the responsibility of visitors to understand and comply with all applicable state, local, and federal firearms laws before entering this park. As a starting point, please visit the Commonwealth of Virginia website. Firearms may not be discharged in the park and should not be counted on as a wildlife protection strategy.

Federal law also prohibits firearms in certain facilities in this park; those places are marked with signs at all public entrances
See sections 18.2-279 through 18.2-312
Record of Determination
3/20/2020 - Record of Determination to temporarily convert Chopawamsic Backcountry to a Day Use Only facility.
signed document
3/24/2020 - Record of Determination to temporarily suspending all events and demonstrations in the park.
signed document
4/10/2020 - Record of Determination for Park Closure.
signed document
Last updated: April 10, 2020