Jobs
Prince William Forest Park is a unit of the National Park Service. The National Park Service is an agency of the U.S. Department of Interior. As a federal government site, all employment is announced on USAJobs.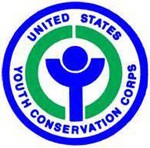 Youth Conservation Corps
The Youth Conservation Corps (YCC) is a well-balanced work-learn-earn program that develops an understanding and appreciation in participating youth of the Nation's environment and heritage. It is administered by the U.S. Department of Agriculture-Forest Service, and by the U.S. Department of the Interior at the U.S.Fish and Wildlife Service and National Park Service. YCC offers gainful summer employment to youth, for approximately eight weeks, in a healthful outdoor atmosphere. Learn more!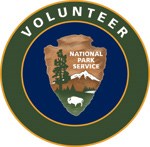 Volunteers-In-Parks
If a paid position is not available, please consider joining our dedicated corps of volunteers. As unpaid members of our staff, volunteers are essential to park operations and to the National Park Service mission. Whether they work as a campground host or cabin camp host, or as an electrician, gardener or other member of our maintenance staff, Volunteers-in-Parks are indeed Very Important People. Learn more!
Last updated: April 26, 2019