Lightscape / Night Sky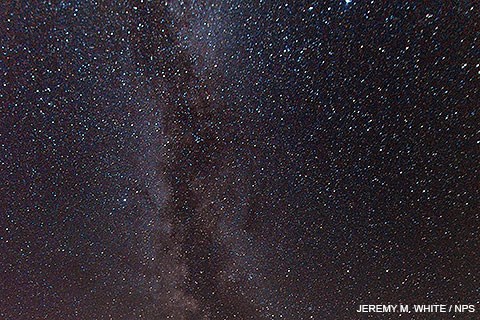 Pollution of dark night skies with artificial light is a problem in much of the world. We have only begun to explore its ecological effects, such as impacts on migrating birds, turtles, and other species, as well as possible impacts on predator processes and plant dynamics whose phenology depends on day length.
National parks represent some of the last opportunities to protect nighttime darkness. We can often identify specific sources of light pollution outside of park boundaries, and work with our neighbors to modify them. We also need to identify sources of light pollution generated by the National Park Service within parks and take steps to ensure that our lighting systems in parking lots, maintenance yards, and other facilities are properly designed.
Learn more about the night sky at national parks.


Last updated: February 26, 2019