Lichens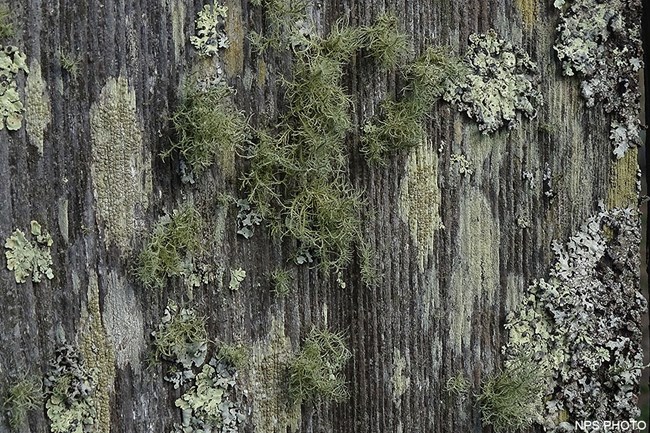 In 1867, the Swedish lichenologist Schwendener made a revolutionary discovery: lichens were not a separate group of plants—they were actually a partnership of two entirely different organisms: an algae and a fungus. In general, the algae contain photosynthetic pigments that allow the lichen to capture energy from the sun, and in some cases to fix nitrogen from the atmosphere into a mineral form usable by the organism. The fungus, in turn, supplies the lichen with a home, protects it from desiccation (drying out) and is able to translocate water and nutrients to support life processes.
Without a root system, lichens depend on absorbing necessary nutrients from the air. For this reason, lichens are particularly sensitive to air pollution, and have been used as bio-indicators in studies assessing air pollution.
Although there are nearly 1,000 species of lichen documented for California, we only have an incomplete inventory of the lichen flora at Point Reyes National Seashore. Since lichen are not included in any inventories of rare or endangered species, it is fortunate that many species are protected simply by their inclusion in a national seashore.
Point Reyes National Seashore Home to New Species of Lichen - October 14, 2008 news release
View Lichen Species of Point Reyes National Seashore list (21 KB PDF, Adobe® Acrobat Reader® required)


Last updated: October 9, 2022