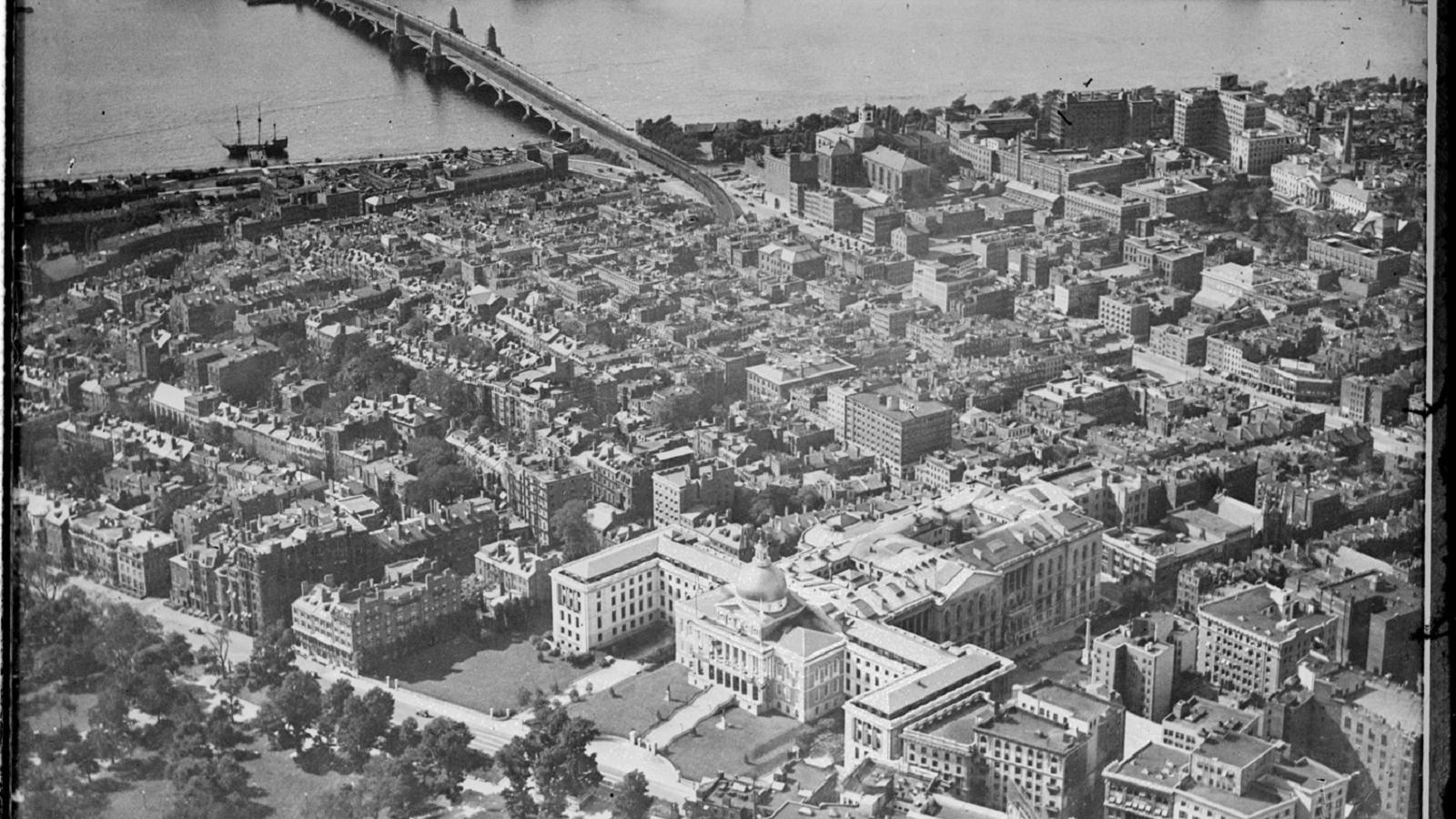 Location:
Boston, Massachusetts
Significance:
Home of Boston's free Black community of the 1800s
Designation:
Historic District, National Register of Historic Places
When the first European colonists settled in Boston in the 1620s, the area of the city we now know as Beacon Hill comprised of three peaks. The colonists referred to this area as the Tri-mountain, or Tra-mount or Tre-mount. They also called it Sentry Hill.1 In 1635, these early English settlers erected a tall wooden beacon atop the hill to warn the countryside of any danger, attack, or outbreak. From that day forth, the area became known as Beacon Hill.
Thomas Hancock, a wealthy merchant, built the first home on Beacon Hill in 1737.2 Following his death, and that of his widow, this mansion became the home of his nephew, the merchant and patriot leader John Hancock. During the Siege of Boston, 1775-1776, the British military took over this house and used it as their headquarters.3
At this time, British commander General Gage removed the beacon from Beacon Hill. According to historian William W. Wheildon:
After the discomfiture of the 19th of April, and on account of the gathering of Provincial troops at Cambridge, he found it necessary to increase and, extend his defences; and among other things a small fort was built on Beacon Hill and the Beacon removed.4
Following the British evacuation in March 1776, Bostonians quickly replaced the beacon. It remained there until a storm blew it down in 1789. The Beacon Hill Eagle Memorial, designed by Charles Bulfinch, now stands in its place as a lasting reminder of Boston's revolutionary legacy.5
Bulfinch also played a prominent role in the transformation of Beacon Hill into an enclave for wealthy and powerful Bostonians, who became known as the Boston Brahmins. Bulfinch designed the Massachusetts State House, completed in 1798, which continues to serve as the seat of political power in the Commonwealth. He also joined with four other businessmen to form the Mount Vernon Proprietors. This real estate syndicate purchased land from the artist John Singleton Copley and began developing the southern slope of Beacon Hill, overlooking Boston Common, with lavish homes for Boston's elite.
The north and western slopes of Beacon Hill, on the other hand, served as the home of a working and middle class community, including many free African Americans. This area became a hotbed of abolitionist and Underground Railroad activity in the years leading up to the U.S. Civil War. Today, the Black Heritage Trail®, the Museum of African American History, and Boston African American National Historic Site commemorate this remarkable and often overlooked history of Beacon Hill.
To fill in land around the city, Bostonians removed parts of the three hills that made up the original Tri-mountain, leaving the landscape we see today. Throughout its history, Beacon Hill has served as home for wealthy merchants and poor immigrants, industrialists and skilled artisans, social reformers and activists, political and religious leaders, writers, artists, and laborers. Its residents, their homes, and their gathering spaces played a transformational role in Boston's unique social, cultural, and political history.
---
Footnotes
William Wheildon, Sentry, or Beacon Hill; The Beacon and the Monument of 1635 and 1790 (Concord, MA: Author's address, 1877) 9, accessed February 2022 through archive.org, https://archive.org/details/orbeaconhi00wheildon/page/10/mode/2up.
Wheildon, Sentry, or Beacon Hill, 48.
"The John Hancock House, Boston, Mass." Historic New England, accessed February 2022, https://www.historicnewengland.org/explore/collections-access/gusn/103657/.
Wheildon, 58.
"Massachusetts Facts," Secretary of the Commonwealth of Massachusetts, accessed February 2022, https://www.sec.state.ma.us/cis/cismaf/mf3.htm; "Beacon Hill Eagle Monument," Museum without Walls, Culture Now, accessed February 2022, https://culturenow.org/entry&permalink=05702&seo=Beacon-Hill-Eagle-Monument_Charles-Bulfinch-and-Boston-Art-Commission.
Last updated: January 8, 2023