Place
Massachusetts State House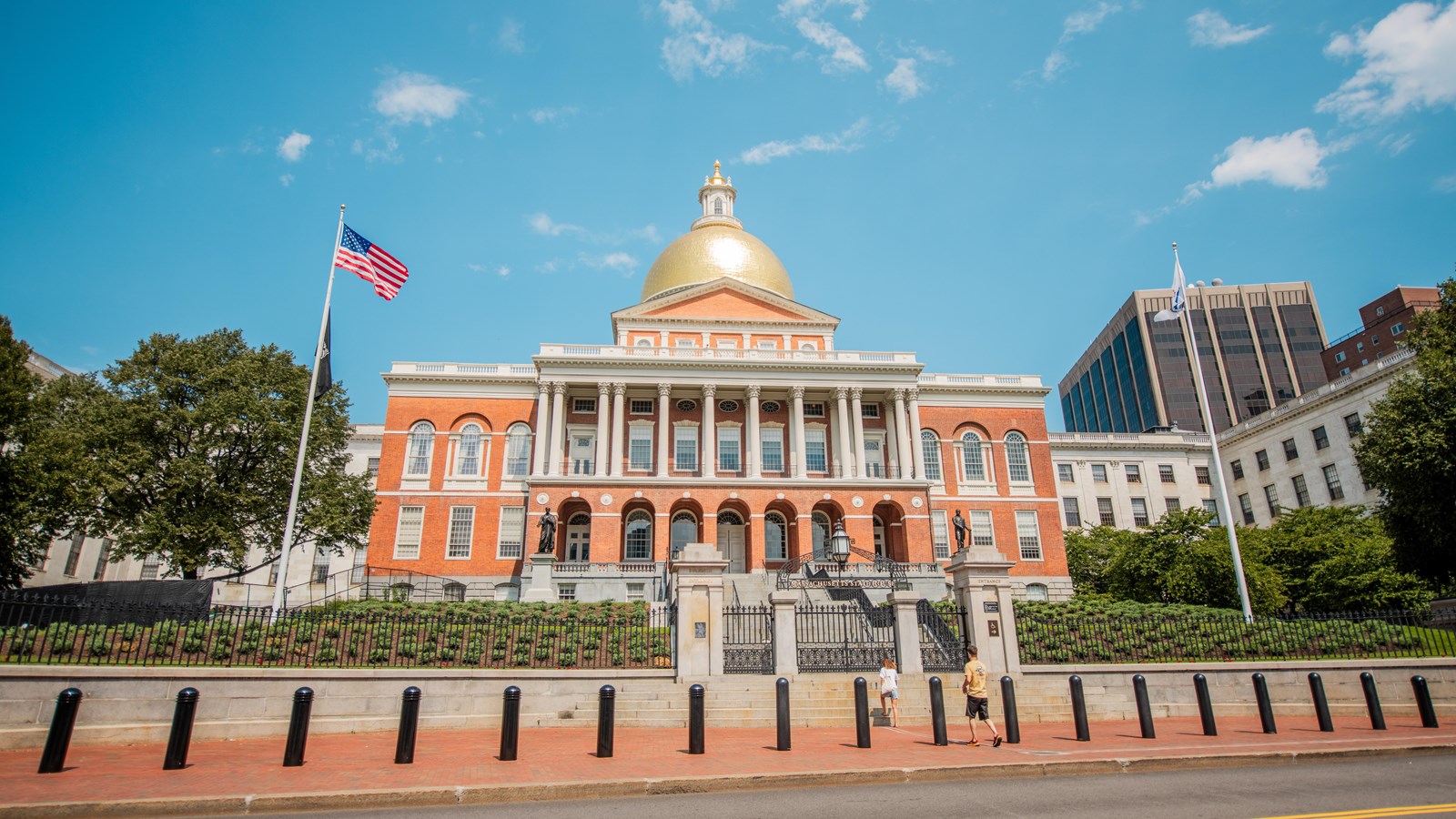 Location:
24 Beacon Street
Significance:
House of Government for the Commonwealth of Massachusetts
Designation:
National Historic Landmark; Freedom Trail Site
With its golden dome clearly visible atop Beacon Hill, the Massachusetts State House sits at the western edge of the Boston Common. Charles Bullfinch designed this monumental building, which completed construction in 1798. The Massachusetts State House serves as the home for the State Senate, House of Representatives, and Governor's Office. Inside, murals, statues and governors' portraits illustrate the state's history.
Since its completion, the Massachusetts State House has been a site of debate and discussion. Representatives and members of the public have grappled with the essential principles of justice, liberty, and representation. Those who first struggled to gain access to the building still found ways to ensure their voices would be heard within its walls. Black and White abolitionists petitioned for the end of slavery and against the 1850 Fugitive Slave Law. African Americans petitioned for equal access to education, leading to the State Legislatures' ban on segregated education in 1855. Women petitioned for greater civil rights, most importantly, the right to vote.
Take a self-guided tour or a free guided tour to view the Sacred Cod and to see what's under the golden dome.
Last updated: November 22, 2023