Place
Battleground National Cemetery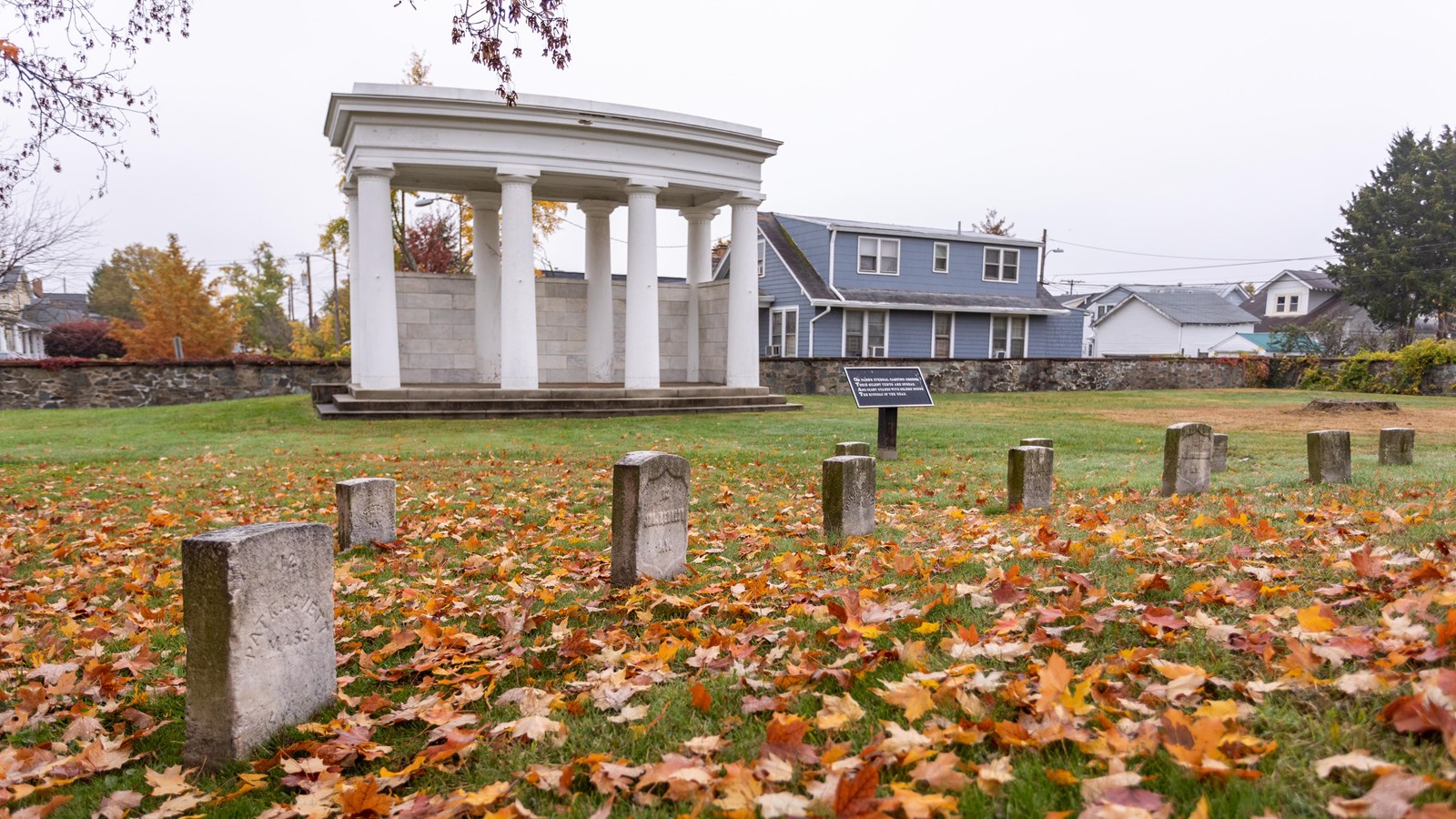 Significance:
Civil War Cemetery
Designation:
National Cemetery
Historical/Interpretive Information/Exhibits
Battleground National Cemetery was established shortly after the Battle of Fort Stevens, in the summer of 1864. The battle, which lasted two days (July 11-12, 1864) marked the defeat of General Jubal A. Early's Confederate campaign to launch an offensive action against the nation's capital.
The Battle of Fort Stevens also gained notoriety as being the only military action in which the commander-in-chief, President Abraham Lincoln, came under direct fire from the enemy. With a combined total casualty figure of over 900 killed or wounded during the engagement, 40 of the Union soldiers who fought and died bravely in defense of the capital. Four civilians related to the cemetery's first caretaker were buried after the Civil War. A veteran of the battle was interred in 1936, closing the cemetery to future burials. 
Battleground National Cemetery, located one-half mile north of Fort Stevens, is one acre in size, and one of our nation's smallest national cemeteries. The entrance to the Cemetery is flanked by two Civil War vintage 6-pounder, smoothbore guns. Also near the entrance are monuments commemorating those units which fought at Fort Stevens:
Within the cemetery grounds is a series of cast iron markers containing the words of a poem entitled "The Bivouac of the Dead," written by Theodore O'Hara in memory of those men who perished during the Mexican War. This poem, as well as the words of the Gettysburg Address in bronze found on the side of the caretaker's lodge, are reminiscent of many national cemeteries.
The center of the cemetery is marked by a central flagpole, surrounded by 41 regulation marble headstones, marking the remains of the honored dead of Fort Stevens. Behind these headstones and to the east, stands a marble rostrum used to conduct yearly Memorial Day services. The four granite pillars are in memory of the four volunteer companies who fought at Fort Stevens.
Visit our keyboard shortcuts docs for details
Duration:

2 minutes, 5 seconds
An overview of the Civil War Defenses of Washington, the roles of Fort Stevens and other forts in the Civil War, and how park visitors can experience these places today.
Last updated: May 22, 2023