Place
150th Ohio National Guard Infantry Monument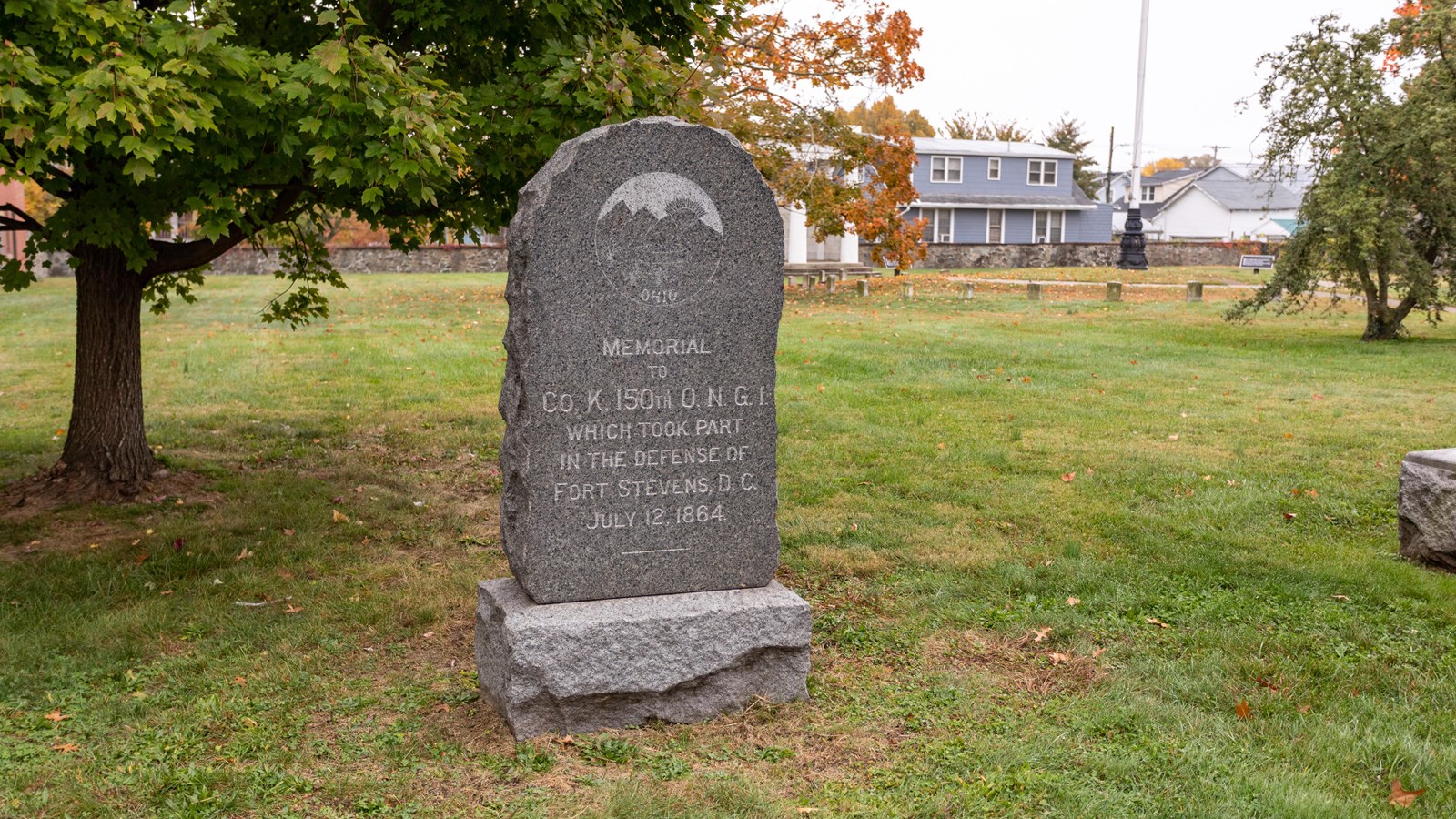 Significance:
Civil War Memorial
Historical/Interpretive Information/Exhibits
This monument was erected by Co. K 150th Ohio National Guard Infantry who served in the Defenses of Washington during the Battle of Fort Stevens. The company was comprised of students from Obeling College in Ohio, who enlisted for 100-days. Co. K was part of the initial Federal defenders who engaged rebel forces on July 11, 1864 before the arrival of the Sixth Army Corps. 

Dedicated: 1907
Memorial Desription
A granite column with a rounded top.
Memorial to Co. K, 150th O.N.G.I.
Which Took Part in the Defense of Fort Stevens, D.C.
July 12, 1864
Last updated: May 22, 2023