Place
Canal Exploration Center Trailhead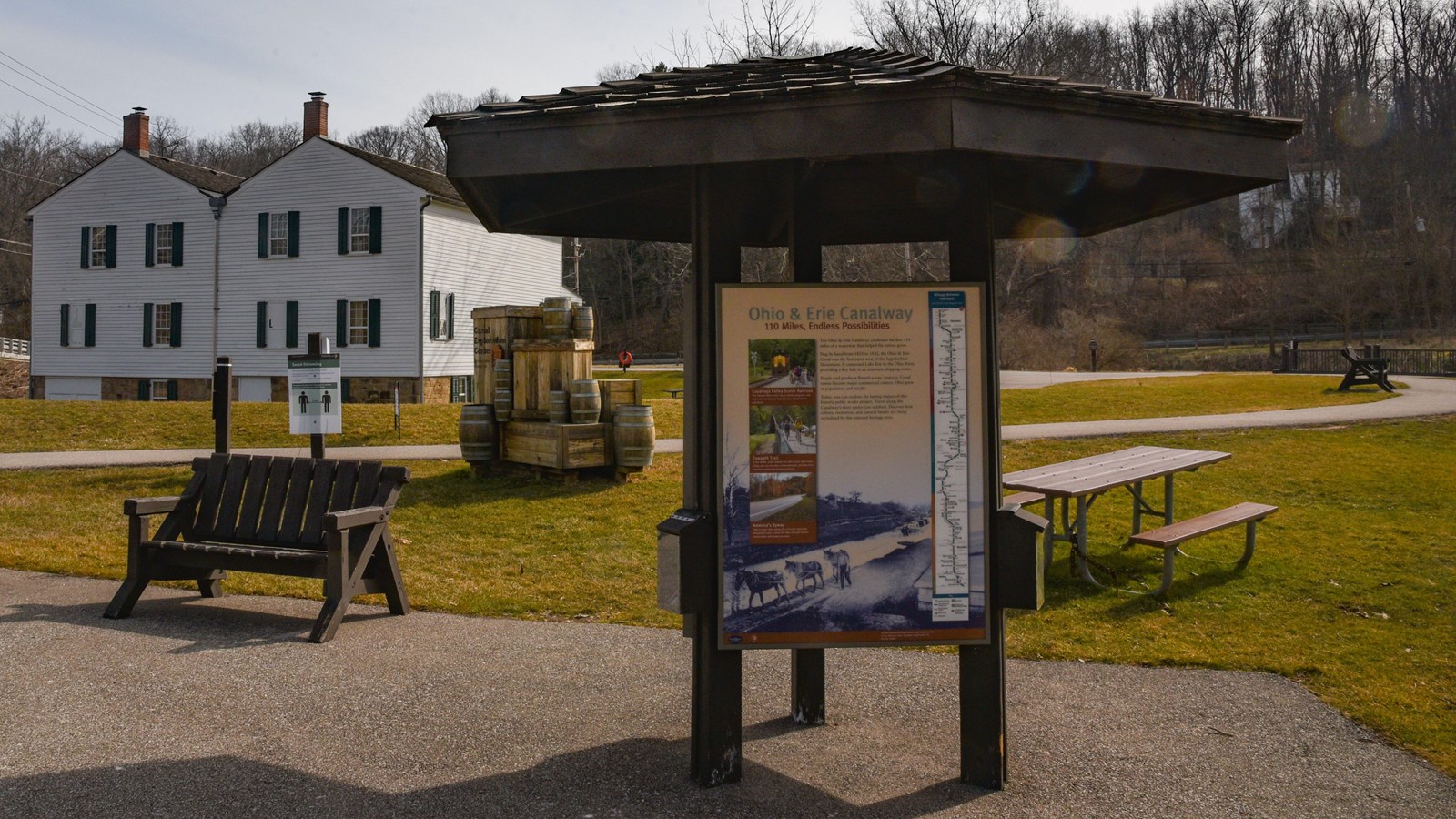 Location:
Canal Exploration Center, 7104 Canal Road, Valley View, Ohio 44125
Significance:
This area is part of the Ohio & Erie National Historic Landmark. It celebrates a canal that once connected the raw resources of Ohio and parts west to the populated eastern seaboard. Goods, people, and news traveled in both directions.
Designation:
Ohio & Erie Canal District, Ohio and Erie Canalway National Heritage Area, Ohio to Erie Trail, Industrial Heartland Trail Network, National Historic Landmark
Accessible Sites, Audio Description, Baby Changing Station, Historical/Interpretive Information/Exhibits, Information, Information - Maps Available, Information Kiosk/Bulletin Board, Parking - Auto, Parking - Bus/RV, Picnic Table, Recycling, Restroom, Restroom - Accessible, Trash/Litter Receptacles, Water - Drinking/Potable, Wheelchair Accessible
Start your adventure here with a stop at this information kiosk. Canal Exploration Center and its grounds are part of a national historic landmark. The former tavern and store sits along the Ohio & Erie Canal. This canal was once a vital link between markets on the East Coast and raw natural resources in the heartland. It carried people, goods, news, and ideas in both directions. Visit the center to explore canal history through hands-on exhibits.

Walk the adjacent Towpath Trail north to learn about the valley's Native American heritage. Head south to see Tinkers Creek Aqueduct, Alexander-Wilson Mill, and Frazee House.

On the other side of the parking lot, the footbridge leads to a Cuyahoga Valley Scenic Railroad station. Many views along the historic train line have seen few changes in over a century of rail traffic.
Last updated: December 13, 2021