Road Construction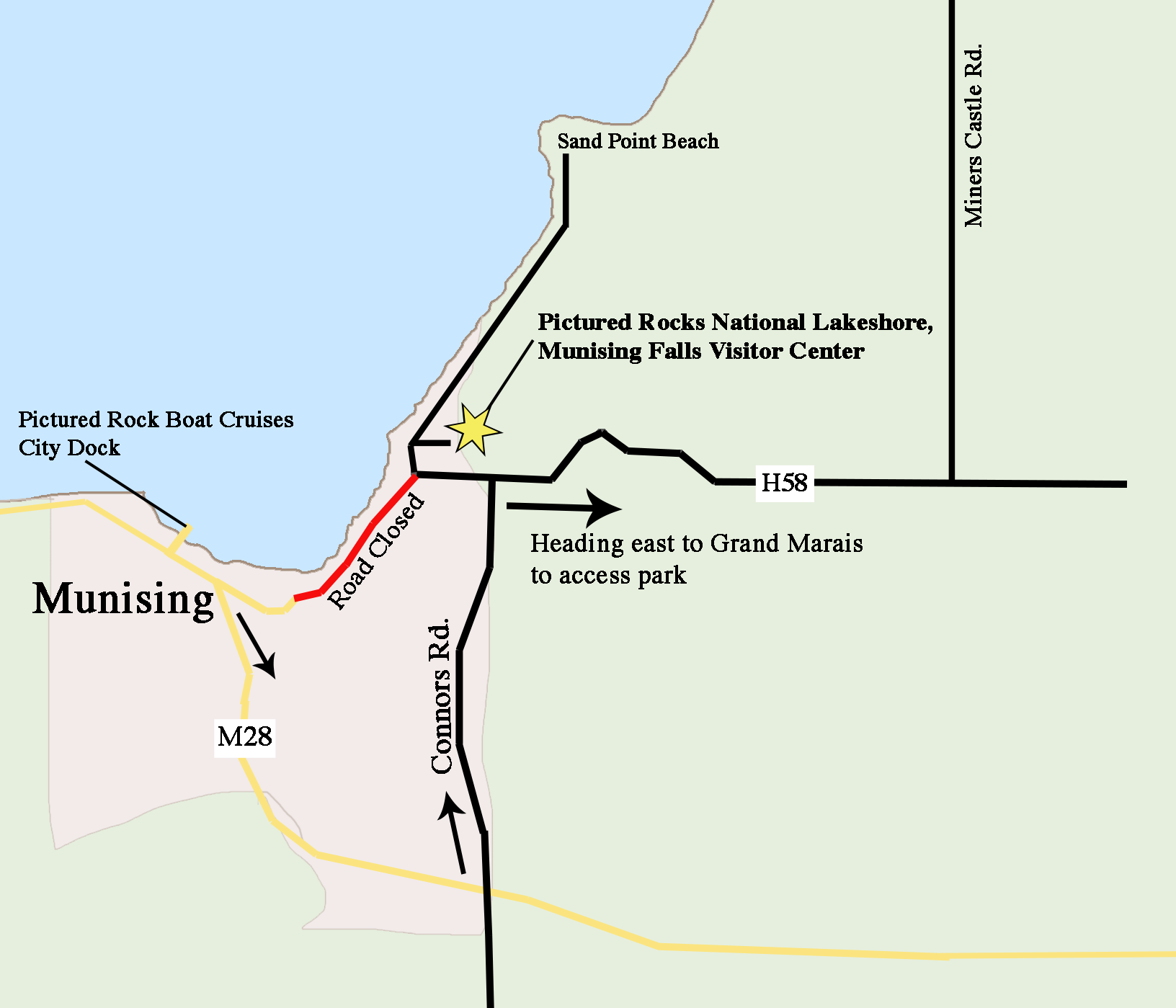 Updated June 6, 2018

Road construction in the city of Munising is affecting access to the western half of the park. These maps show detour routes from both the east and the west. Construction is expected to last until the end of July, but may last longer. For up-to-date access information, please call the Munising Falls Visitor Center at 906-387-3700 or the Grand Sable Visitor Center at 906-494-2660.

Directions for getting to Munsing Falls Visitor Center and Sand Point Beach heading east on M28.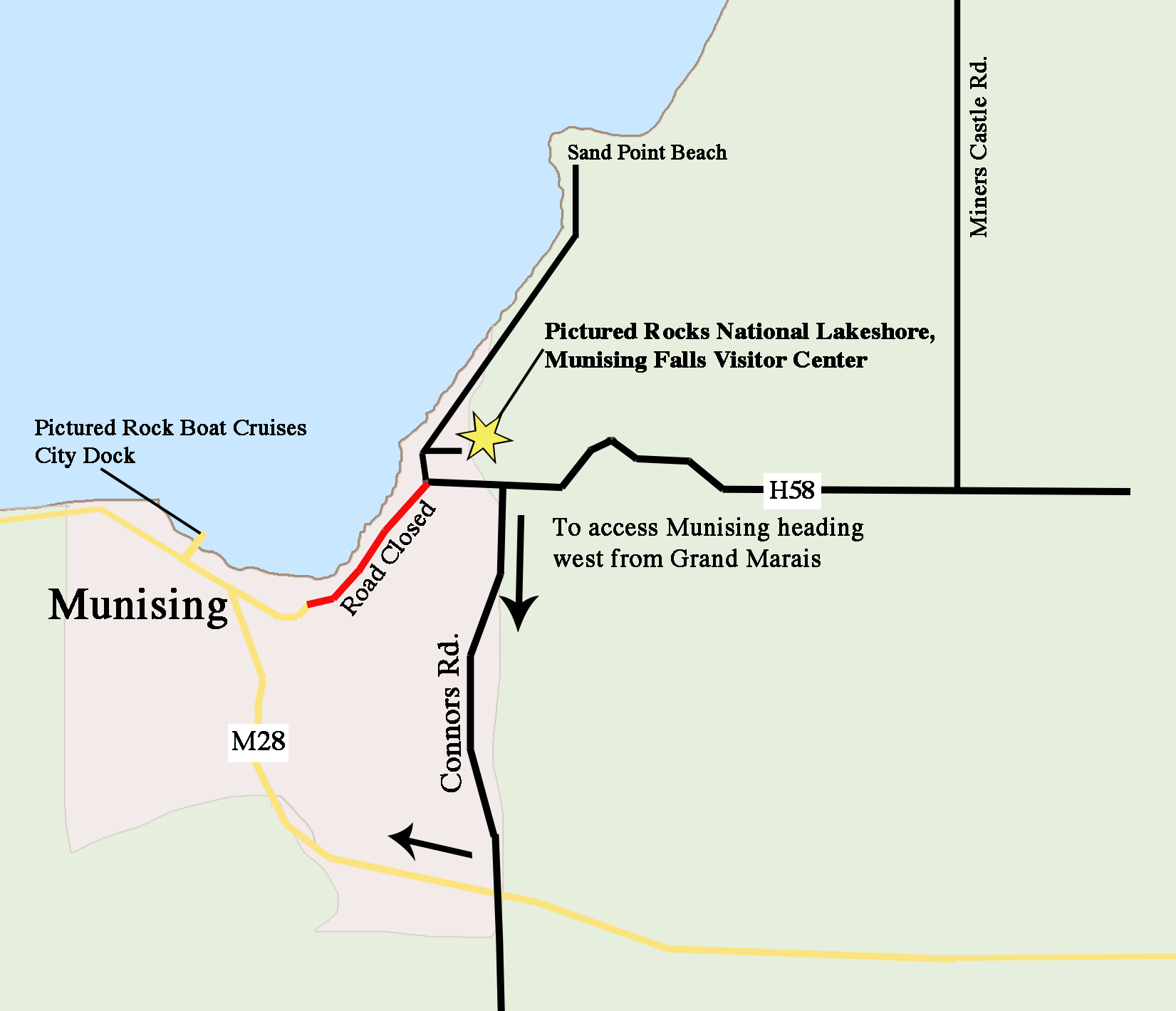 Directions for getting to the city of Munising and Pictured Rocks Boat Cruises heading west on H58.


Last updated: June 6, 2018