Nature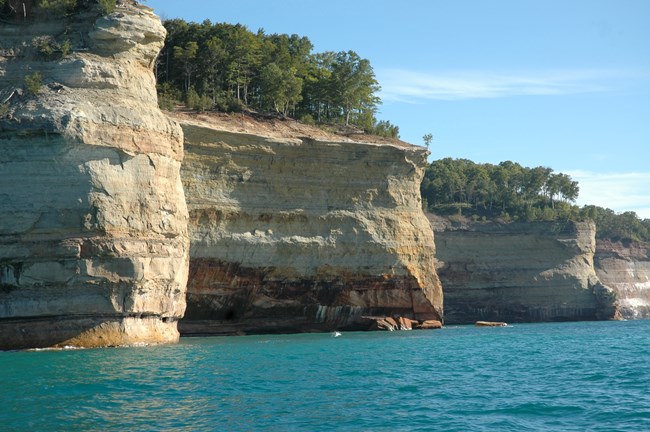 Towering above Lake Superior are the most prominent of Pictured Rocks National Lakeshore's geographic and scientific features - the multicolored sandstone cliffs for which the lakeshore is named. These cliffs rise to a height of 200 feet above the lake and extend 15 of the 42 miles of shoreline within park boundaries.
Equally important as the cliffs in scientific significance are the Grand Sable Dunes, sand dunes with unique plant communities perched atop five square miles of high sand/rock bluffs at the eastern end of the park. Miles of unspoiled beaches are a third prominent feature of the park.
The scientific features of the national lakeshore extend far beyond the visually spectacular. Because of its location within the transition zone between the boreal and eastern deciduous forest biomes, Pictured Rocks has elements of both forest types. Hardwood forests of maple and beech are prevalent, but conifers dominate some sites. Soils range from well-drained sandy soils to hydric soils. Streams, ponds, marshes, bogs, and other aquatic habitats are abundant. Lake Superior wields a powerful climatic force over the region; by keeping adjacent lands warmer in winter and cooler in summer, it greatly influences physical conditions that impact the park's plant and animal communities.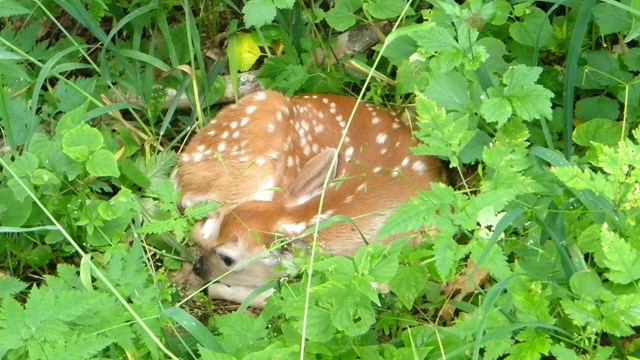 Animals
Wildlife in this varied landscape includes white-tailed deer, black bear, tree frogs, many types of birds, and an occasional moose.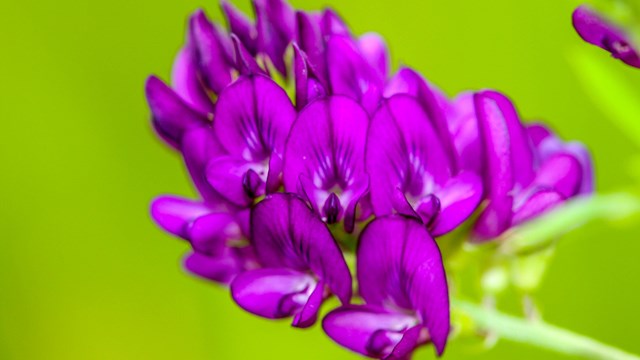 Plants
Pictured Rocks National Lakeshore abounds with diverse and healthy plant communities.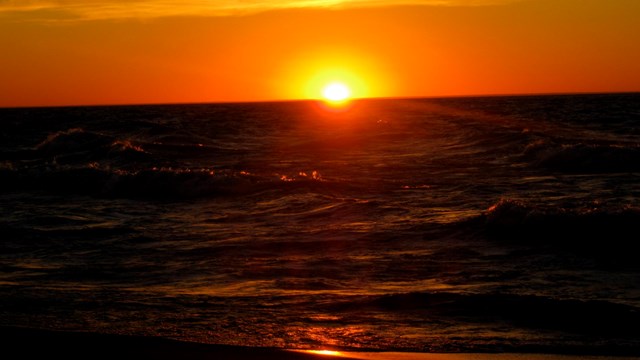 Environmental Factors
Weather, climate, water quality, and invasive species are some of the environmental factors impacting Pictured Rocks National Lakeshore.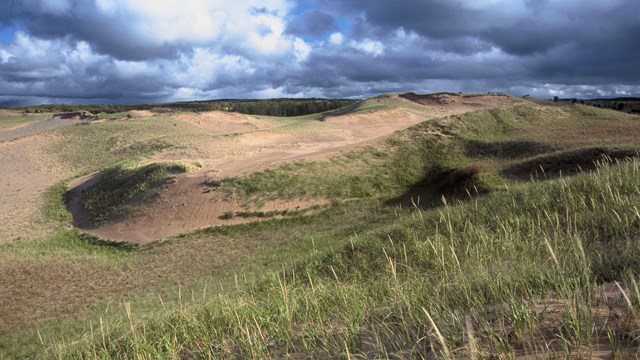 Natural Features & Ecosystems
Park lands include sandstone cliffs, perched sand dunes, forests, beaches, wetlands, inland lakes, and many other natural features.
Along with university researchers and other partners, the national lakeshore's Science and Resource Stewardship Division conducts studies on resource management issues involving wildlife, water quality, invasive species, forest health, and many other topics.
Much of the scientific research conducted in the park is done in cooperation with the
NPS Great Lakes Inventory and Monitoring Network
,
which coordinates research and science projects for all the national park units in the Great Lakes.
Last updated: November 15, 2022