Your Dollars At Work
Thank you for your support!
Your
entrance fee
and other recreation fees go toward many projects and services at Pictured Rocks National Lakeshore that could not be funded otherwise. Pictured Rocks is permitted to collect these fees under the
Federal Lands Recreation Enhancement Act (FLREA)
. This act authorizes Pictured Rocks National Lakeshore to keep up to 80% of the fees collected. The remaining revenue is generally distributed to park that do not collect fees but have similar needs, and to fund other service-wide initiatives.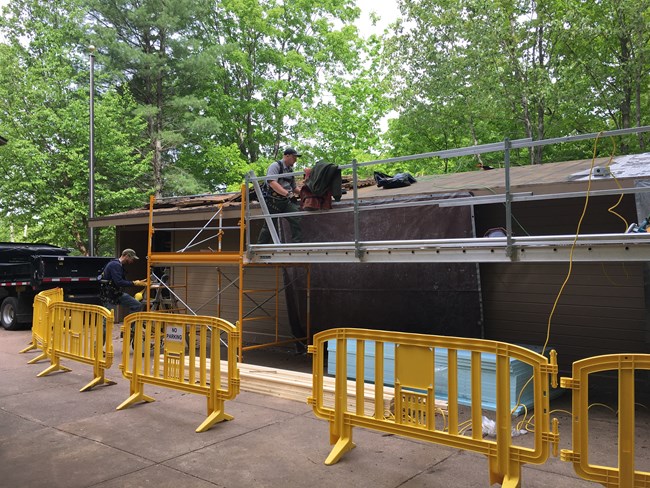 How Are Tax Dollars Used?
National park lands are not free. Protecting our natural and cultural heritage and providing a safe, enjoyable, and educational place to visit requires substantial funding. Although your taxes fund much of the cost of operating Pictured Rocks National Lakeshore, they do not cover all of the costs. As expenses to maintain and staff the parks rise each year, government funding has struggled to keep up. Not only are current day-to-day operational costs rising, but parks also strive to find funding for new projects and necessary improvements to meet future visitor needs.

Visitation to Pictured Rocks National Lakeshore has more than doubled during the past decade, and visitation in 2020 went over the one million mark for the first time with 1,212,211 visitors. Visitation in 2021 was even higher. This surge in visitation greatly impacted park resources and made an increase in funding revenue imperative. To keep up with rising visitation and expenses, Pictured Rocks National Lakeshore began charging an entrance fee in March 2022.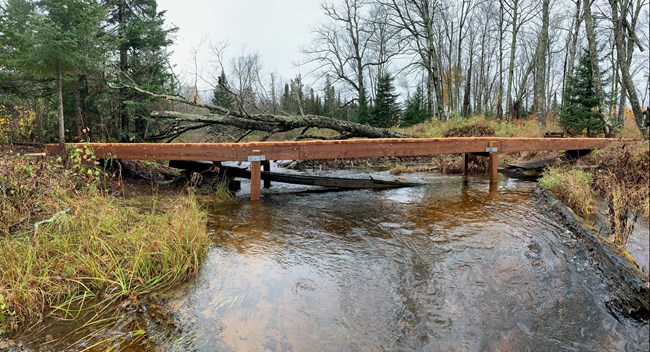 How Are Entrance Fees Used?
Fees are essential in maintaining the park's 63 front-country campsites, 22 individual and group backcountry camping areas, more than a dozen historic structures, 100 miles of trails, as well as roads, parking lots, restrooms, water systems, bridges, traffic signage, and 86 park buildings. Several of the 50 seasonal staff positions in maintenance, law enforcement, resource management, education, and visitor services are funded in whole or part with fee dollars.

Fees fund projects to preserve the natural, cultural, and scenic features of the park that visitors are coming to enjoy. They also fund research and gather data to help managers with future planning, like the 2019 Visitor Use Management Plan.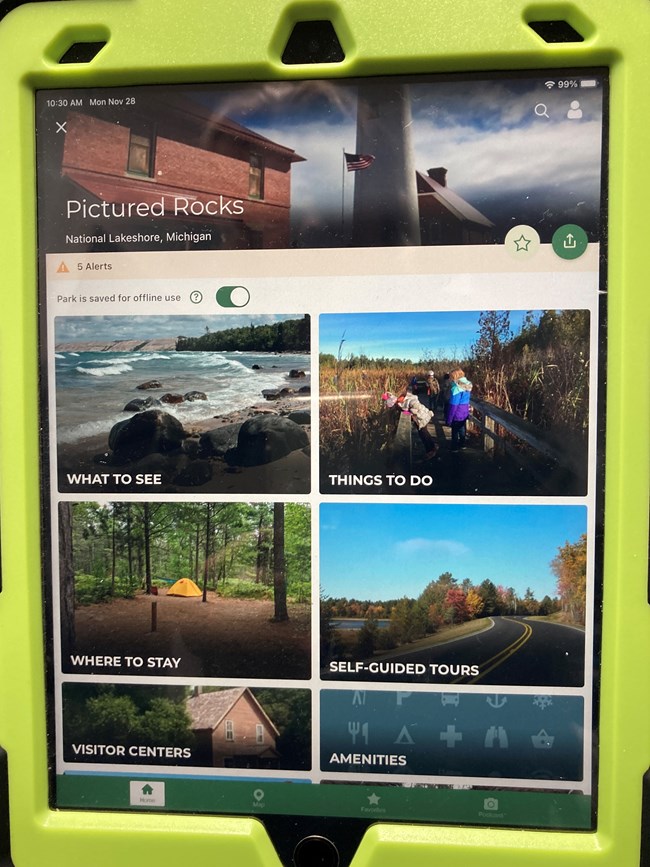 Completed Projects Using Your Fee Dollars
Installing new benches with backs and arm rests.
Purchasing portable assisted listening devices (transmitter and receivers) for guided tours to enable visitors with hearing impairments to hear the tour clearly.
Creating new content for the park's NPS mobile app.
Designing new interpretive panels for the Sand Point Marsh Trail and LIttle Beaver Nature Trail.
Reconstructing 12 boardwalks along the North Country Trail between Sand Point and Miners Castle.
Replacing the foot bridge crossing the Hurricane River in the picnic area.
Hiring staff to convert web page pdf documents into accessible web pages for visually impaired users.
Future Projects Using Your Fee Dollars
Renovating a backcountry cabin to be rented by the public in the future.
Installing new interpretive panels on the Sand Point Marsh Trail and Little Beaver Nature Trail.
Designing and installing more than 25 new wayside exhibits and trail orientation maps throughout the park.
Completing the much-needed renovation of the Munising Falls Visitor Center.
Installing new and improved vault toilets at needed locations.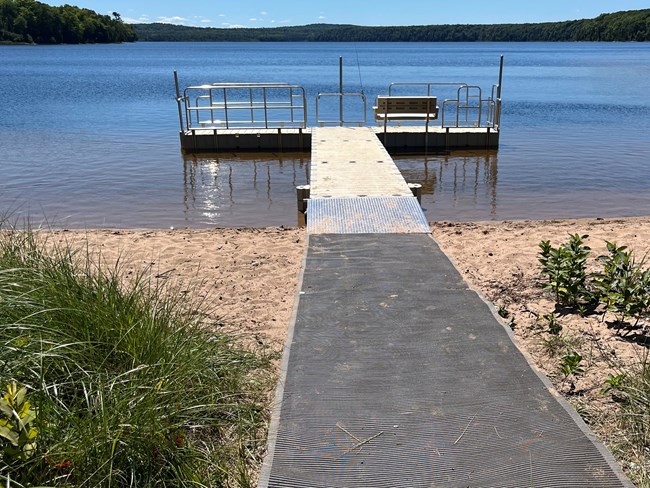 Other Sources of Funding
Grants
The park applies for grant funding for a variety of projects every year. These include:
Purchase of a new accessible fishing dock at Grand Sable Lake.

Funding for staff to present educational programs to local schools, and to provide free bus transportation for field trips to the park that schools could otherwise not afford.

Commercial Authorization Use (CUA) Fees
A percentage of fees paid to Pictured Rocks by commercial businesses that operate within the park (such as boat cruises and kayak tours) is used to pay for seasonal employees and to fund various projects.


Last updated: December 16, 2022