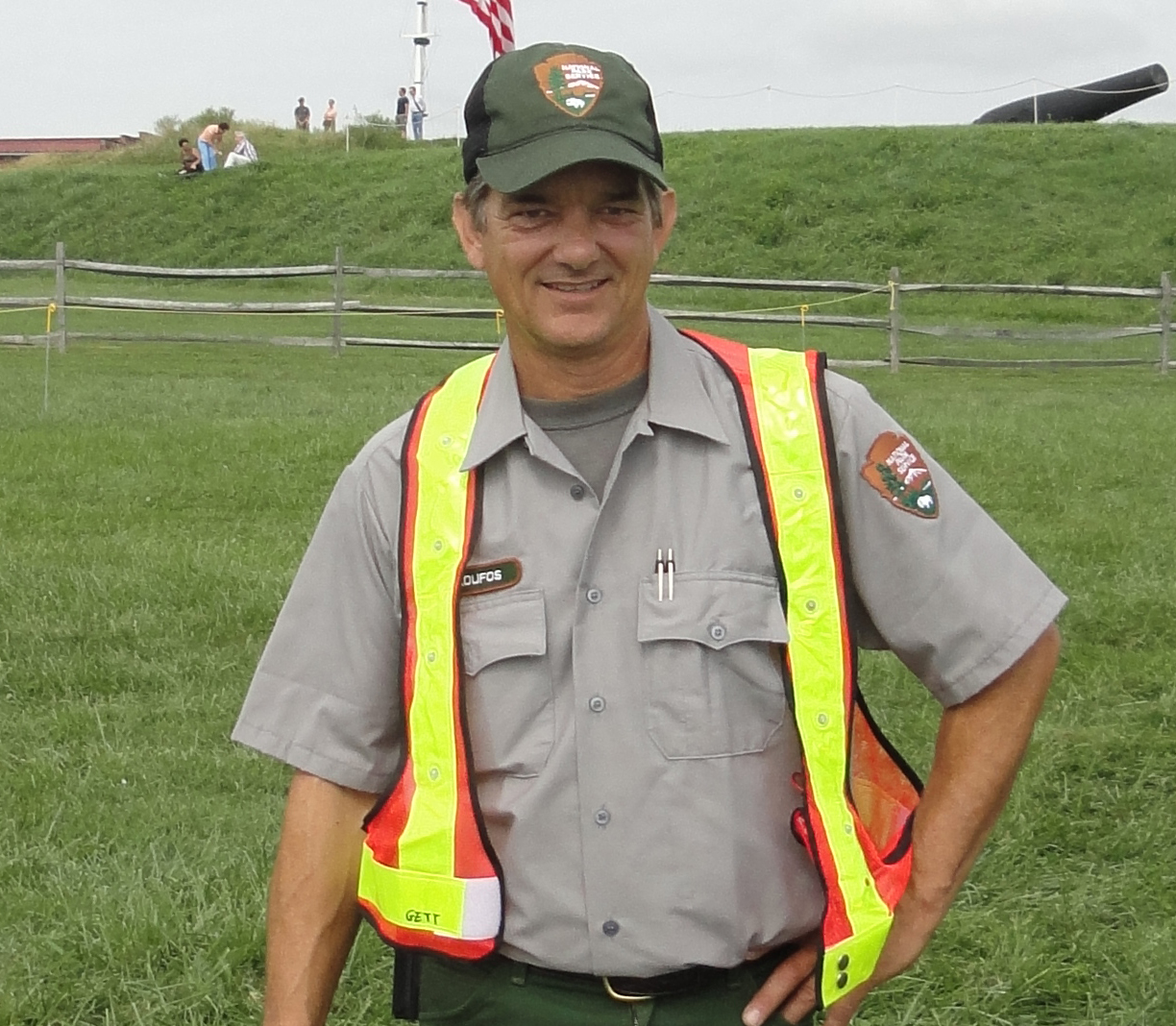 News Release Date:
July 7, 2017
Contact: Mary (Maggie) Beckford, 419-285-2184 extension 1229
PUT-IN-BAY (OH) – On 
July 31, 2017
 Dan Skoufos will retire from the National Park Service after 22 years, more than two decades spent at his current duty station at Perry's Victory and International Peace Memorial here at Put-in-Bay.
Dan worked for the Department of Defense for five years before landing his first National Park Service job at Golden Gate National Recreation Area where he served two seasons.
Dan started working in maintenance at Perry's Victory and International Peace Memorial on February 2, 1997 and for the first four years shared housing with islander Ranger Bob White. Dan hosted three Greek Easter parties during that time and invited park staff and islanders.
Dan went on to marry, purchase a home on South Bass Island, and added three more boys to his family of four.
During his tenure in the National Park Service, Dan attended the Fundamentals Program in Washington, D.C. and at Grand Canyon National Park. He enjoyed traveling to many areas of the U.S. for work and training, worked as an arborist with the Olmsted Center in Boston, and was a wildland fire firefighter for about 16 years. Dan has been a proud member of the Put-in-Bay Volunteer Fire Department for many years.
Perry's Victory and International Peace Memorial staff will celebrate Dan's career with him on his last work day 
July 31
. Anyone may send well wishes to the park for Dan in care of Maggie Beckford, Community Engagement and Information, PO Box 549, Put-in-Bay, OH 43456.
Dan is inviting friends and coworkers to join him at the Put-in-Bay Brewery at 
8 pm
 on 
July 31
 to celebrate his retirement.