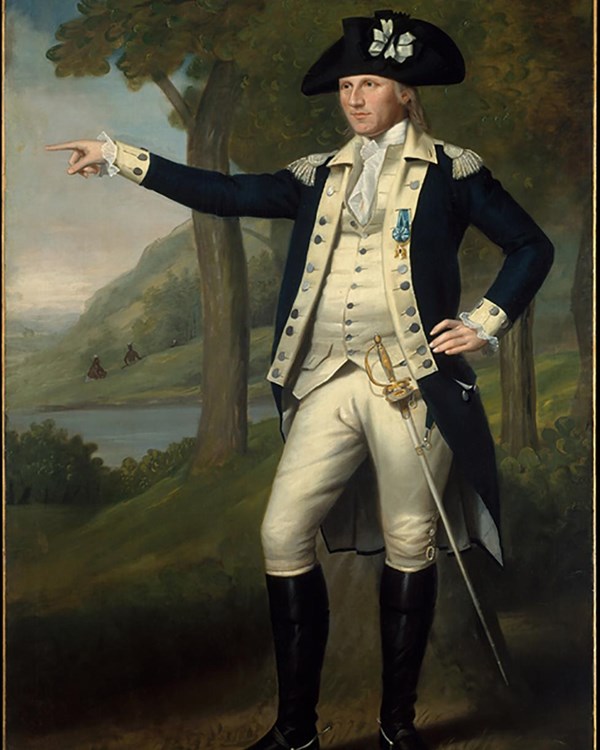 Significance:
Marinus Willett ground-led much of the efforts of the Continental Army in New York. His efforts led to several major victories during the war.
Place of Birth:
Jamaica, Queens, NY
Date of Birth:
July 31, 1740
Place of Death:
New York City, NY
Date of Death:
August 22, 1830
Place of Burial:
New York City, NY
Cemetery Name:
Trinity Churchyard (original) New York City Marble Cemetery (re-burial)
Marinus Willett was born on July 31, 1740 in Jamaica, Long Island. His first military experience came during the French and Indian War.
In 1758, Willett received a commission as an officer in a New York provincial regiment, which would bring him into contact with the Mohawk Valley for the first time. During that year, Willett worked on the initial construction of Fort Stanwix.
With mounting tensions between England and the 13 Colonies, Willett was an active member of the New York City Sons of Liberty. When New York raised five regiments in 1777, Willett received the rank of lieutenant colonel in the 3rd New York Regiment. As the 3rd NY garrisoned Ft. Schuyler (Stanwix) in April 1777, Col. Peter Gansevoort took command of the regiment and Willett became his second. In 1775, he participated in the attempted American invasion of Canada. Thus began Willett's second tour of duty in the Mohawk Valley.
During the British siege of Ft. Schuyler in August 1777, Willett led a successful attack against the Indian and loyalist camps that greatly demoralized the Indian forces with the British. Shortly after this, Col Gansevoort sent Willett through British lines to find reinforcements. This was also a success. Willett remained at the fort until 1778, when he took leave to join the main army under General Washington. Over the next three years, Willett was involved in several different military actions, including a return to Fort Stanwix to serve under Col. Goose Van Schaick during 1779 expedition against the Onondagas.
In 1781, Governor George Clinton of New York appealed to Willett to take command of all the American troops in the Mohawk Valley to deter the numerous Indian and loyalist raids. Counter-attacks led by Willett were partially successful, leading to the death of notorious loyalist leader Walter Butler. In 1783, Willett carried out one of the last military operations of the war, a surprise attack against British held Oswego. The attack failed when Willett's force, being led by an Oneida scout, became lost in the dark as they approached the fort.
With the end of the war, Willett returned to New York City, where he served two different terms as sheriff, and in 1807, a one-year term as mayor. Col. Marinus Willett died on August 22, 1830 at the age of 90. Recognizing the contributions he had made to his country, over 10,000 people mourned the death of this patriot.
Last updated: November 30, 2022