Cultural Demonstrations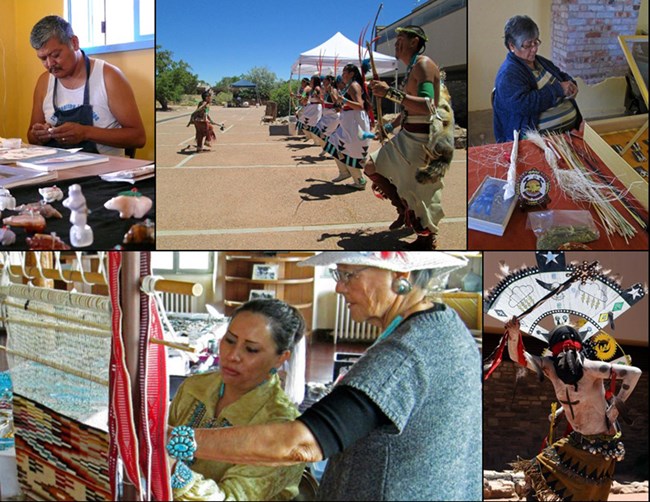 The Cultural Demonstration program at Petrified Forest National Park provides local artisans with the opportunity to share their cultural and historical connections to the region with park visitors. In providing the space for awareness and appreciation of the region's rich history and diverse cultures, the program is committed to dismantling the notion that certain stories and traditions are of the past and nothing more. Today, there is still an abundance of culture and history in the Petrified Forest region. It is through efforts in decolonizing our understanding of the region that we strive to provide an eye-opening and unique experience for park visitors.

Demonstrations occur throughout the year at Painted Desert Inn National Historic Landmark from 10:00 am to 3:00 pm (MST).

If you are interested in applying to become a cultural demonstrator at Petrified Forest National Park, please call (928) 524-6228 ext. 276.


Last updated: January 10, 2020