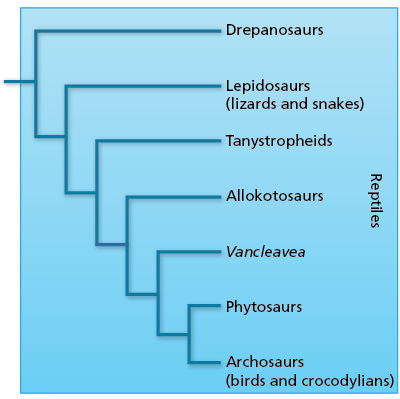 Drepanosaurs, Tanystropheids, Vancleavea
Lepidosaurs (lizards and snakes)
Allokotosaurs
Phytosaurs

At right is a hypothesis of evolutionary relationships of the reptile groups found throughout the rock strata at Petrified Forest. These cladograms are the result of analyses that compare anatomical structures in the skeletons of modern and extinct organisms. In other words, the more closely related two animals are, the more they tend to look like one another.