Victoria "Tori" Meyer Artist in Resident 2014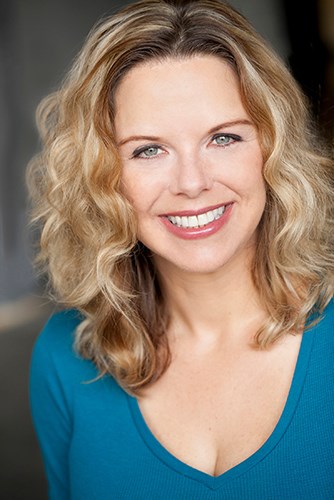 Professor Victoria 'Tori' Meyer is a tenured faculty member at Webster University in St. Louis, Missouri. She is the first woman to graduate with a terminal degree in Sound Design from California Institute of the Arts. Tori's work can be seen/heard in over 350 television and stage productions including: Oprah, Oprah After The Show, MTV's The Cut & Video Music Awards, The Montel Williams Show, Girls Behaving Badly, MAD TV, Mind Of Mencia, The DL Hugley Show, The Sharon Osborne Show, Alternate Routes, Extreme Gong, Boston Public, Purina's Animal Makeover, Smile... You're Under Arrest! for Fox TV, Beauty & The Beast (Asian Tour), Our Town, Fairy Tale Reunion, Wheels Turning, and A Little Melodrama at South Coast Repertory (Costa Mesa, CA), Natalie Gets Made, Cider House Rules, and Twilight: Los Angeles at The Mark Taper Forum (Los Angeles, CA), Unseen Energy Swallows Spaceby Travis Preston, See Me, and Hamlet at The Kitchen (NY, NY), Street Scene for Opera Theatre of St. Louis, and A Number for The Repertory Theatre of St. Louis; among many others. Tori's work can also be heard on several video games for Sony 989 Studios and many commercial jingles.
Ending Credits 'Free To Love'

Ending Credits 'Free To Love'

Credit / Author:

Tori Meyer

Date created:

2020-10-14 00:00:00.0
My time in the PFNP exceeded my expectations tenfold. I was encouraged to express this magnificent park through my eyes and ears, and given a supportive environment in which to work. It was, without a doubt, the fastest two weeks of my life.
My adobe across from the PDI was a haven of solitude with friendly faces always a short walk away. The sunrise out my door would allow me to see all the animal tracks from the starry night before. The wind was the only sound in the air until the birds chimed in. I am a truly lucky person to have been chosen from so many talented applicants. And my hope is that PFNP likes the work I created as much as I do. It is rare I am so happy with a final product.

Thank you for my glimpse at time and insight to this Arizona beauty.
Last updated: February 24, 2015