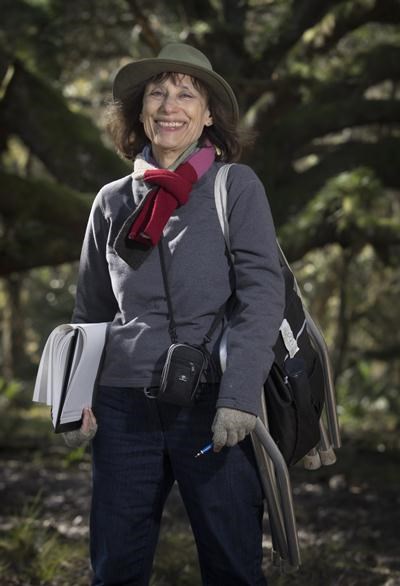 Exhibiting regionally, nationally, and internationally, Doctrow has participated in many group and solo shows. Her work is currently on display in Niamey, Niger, for a 3-year exhibition with the Arts-in-Embassies program. As the recipient of several grants, Doctrow has created artwork, taught workshops, and directed
community art projects. She is the developer/artist of the Wildflower Wayside Shrine Trail and curator at the South Florida State College Museum of Florida
Art and Culture, Avon Park, Florida.