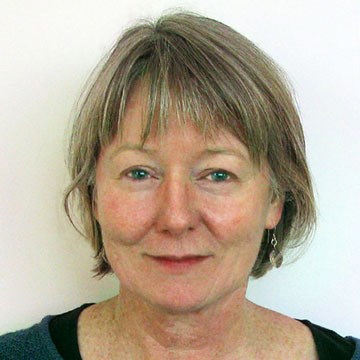 After nearly three decades doing illustration and design in the tech world, Laurie fell out of love with the computer and decided to get back to seeing the physical world with her own eyes, to work without an undo button and get inkstains on her fingers.

She set up a Meetup group to find other people to go out sketching with her on weekends, and discovered a lot of other people out there who were also longing to get away from their electronic devices and connect with the world directly by drawing it. Her SF Sketchers group has grown rapidly, approaching 1,000 members, and she has become involved with John Muir Laws' Nature Journal Club, as well as the international Urban Sketchers and Sketchcrawl groups.

One of Laurie's illustration projects was to create 50 ink-and-watercolor paintings of birds for Sharon Beals' book "NESTS: Fifty Nests and the Birds that Built Them". Her birds have accompanied the nest photos in many publications, including the Sierra Club and Audubon magazines, and were featured in a TED talk. Some of the illustrations are currently on display in a special nest exhibit at the National Academy of Sciences in Washington DC.

The focus of Laurie's fine art is about This Time, This Place; being out in the world physically and responding to what she's seeing and feeling in the moment. She likes to look at the ways that people interact with the world around them, but also sometimes needs to lose herself in the natural world. She uses watercolors, charcoal, pens and found sticks dipped in ink to explore the nature of light and transparency, permanence and change.
Website: http://www.lauriewigham.com/