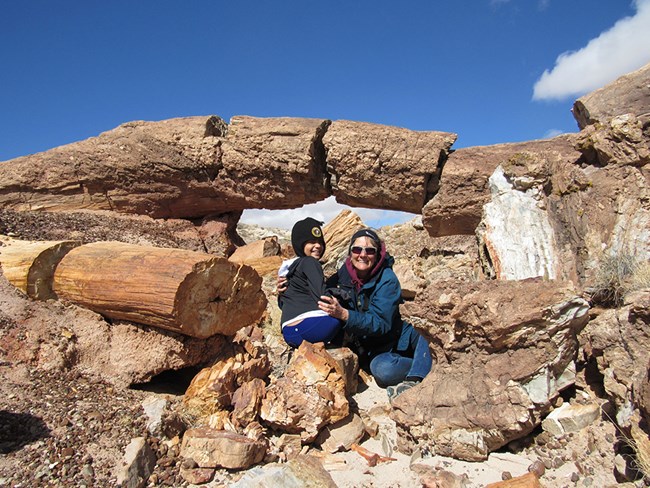 Volunteer opportunities at Petrified Forest National Park are as diverse as the natural and cultural resources. This is the place to use skills you already have or to learn new ones.
Housing is available for volunteers but is limited, especially in the summer. A minimum workweek of 32 hours for volunteers and 40 hours for student interns, as well as a 2 month minimum commitment, is required to be eligible for park housing. Available housing includes:
3-bedroom, 2-bath houses for 3 or more volunteers, student interns, and/or researchers
1-bedroom apartments, usually reserved for couples
trailer spaces with hookups.
Positions are in Interpretation, Resource Management, Administration, and Maintenance. See below for some of the duties within each division.