Artist-in-Residence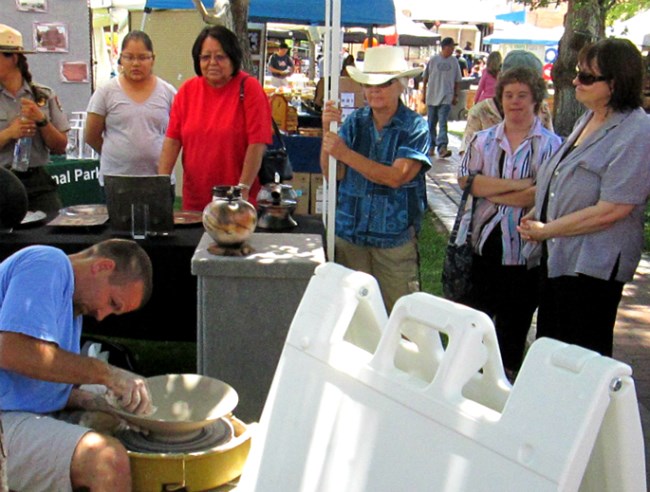 How to Apply
The application period for the 2023 Artist-in-Residence positions is between October 1-31, 2022. Selections will be revealed by December 1, 2022.

Application must include:
In what type of media do you work?
[ ] Your name
[ ] Mailing Address
[ ] Email
[ ] Website and/or social page
[ ] Phone number

[ ] CV/Resume

[ ] Statement of Purpose for Residency, maximum one page in length, to include: relevance to Petrified Forest National Park, potential for personal growth, specific focus of project, and proposal for public presentations.

[ ] Samples of work printed, digital form, or a link to your work online. Images of 2D and 3D work should be higher quality to share with judges.

Once you are accepted you will be signing residence and liability forms.

Send either by email OR through regular mail, not both, please!

Mail application (postmarked between October 1 and 31, 2022) to:
Petrified Forest National Park
P.O. Box 2217
Petrified Forest, AZ 86028-2217
Attn: Hallie Larsen, Artist-In-Residence Program

Email application during that same time period to:
hallie_larsen@nps.gov

If sending through FED EX/UPS give a call to the program coordinator at 918-241-4346 for the proper address.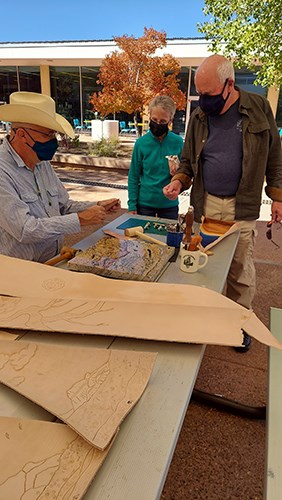 Artist-in-Residence
Art has been inspired by the national parks since the late 19th century when famed Hudson River School painters captured the majestic views of our nation's western wilds. Art has been integral to the preservation of many parks. The national parks continue to inspire artists in more than fifty residency programs across the country. The artist-in-residence program started in 2006—part of the park's centennial anniversary—in Petrified Forest National Park.
Who is an Artist?
Are you an artist? In the past, the program has accepted composers, dancers, performance artist, painters, musicians, sculptors, photographers, felters, quilters, poets—the list goes on. An artist creates art, and an artist-in-residence creates art inspired by the park. Artists-in-residence are volunteers.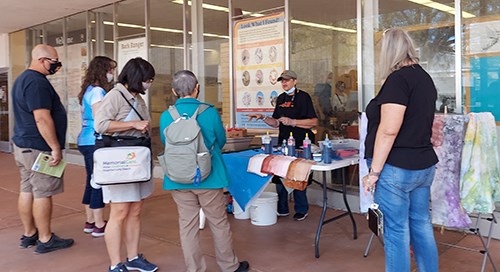 Public Presentations
Artists will present at least one at least 30-minute public program during their residencies. Programs can be demonstrations, talks, walks, workshops, or performances. Artists must provide their own supplies and equipment for these presentations. Local Scouts are also interested in interacting with the artists. In addition, artists are requested to give public presentations in their communities and/or write an article for the National Park website about their residency experiences. The Artist-In-Residence Program aspires to share with the public the scenic beauty and stories of Petrified Forest National Park through the world of art.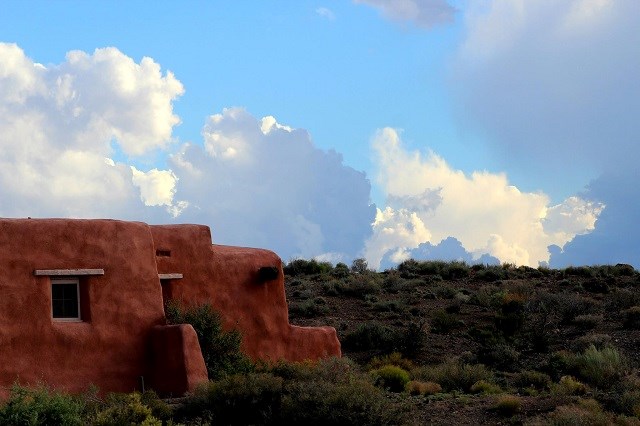 The Residence
Housing for the artist is located at the rim of the Painted Desert, two miles into the park from the north entrance. The casita may be small, but it is historic and charming, built in the 1930s by the Civilian Conservation Corps as part of the Painted Desert Inn complex. The masonry cabin has a bathroom, kitchen, and bedroom/living room. Residents must bring their own linens (bedding and towels). There will be kitchen ware for cooking and dining. Wi-Fi service is limited due to the isolated location of the park. Selected artists stay in the historic cabin for two-week period. No stipend is provided. The nearest stores are in Holbrook, Arizona, about a half hour drive. A vehicle is a must for this area. There is no public transportation.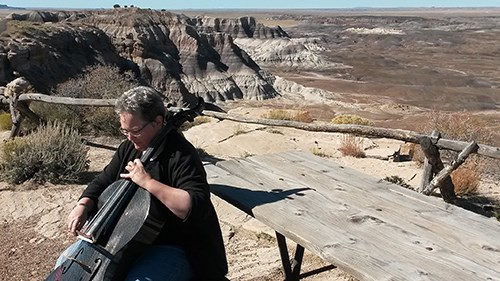 The Donation
Selected artists-in-residence donate an original piece of work from and representative of their residency. Donated artwork must be received no later than one year after an artist's residency. Artwork from visual artists should be framed with UV protective glass and prepared for hanging before donation. The donated artwork becomes property of the National Park Service, Friends of Petrified Forest, or the Petrified Forest Museum Association. Artwork may be accessioned into the park's permanent museum collection, used in exhibits, used for educational purposes, and/or auctioned by partner entities. The artist retains a royalty-free, nonexclusive use license under the copyright of the art.
Last updated: October 1, 2022