Artist-in-Residence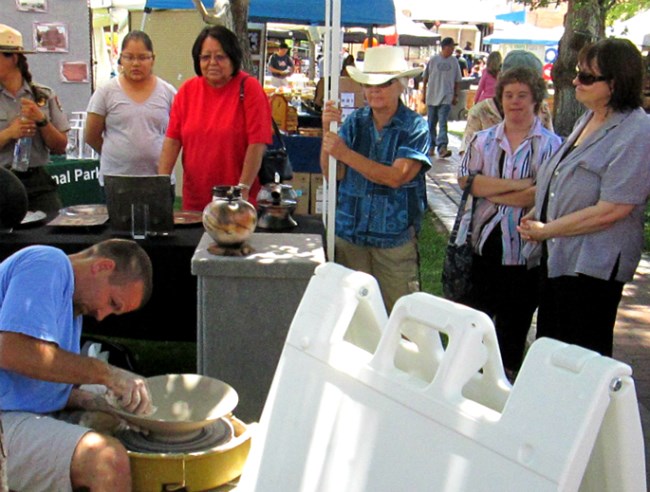 2021 Artist-in-Residence Application Process - How to apply
The application process begins Monday, September 21st and closes on September 30th, 2020. To apply, beginning September 21st, email jacob_holgerson@nps.gov with the following attached .pdf and .jpeg files:
1 page Artist Statement - explaining what you do and what you hope to achieve during your residency.
2 page resume/CV - please keep it brief and relevant.
Links to portfolio or quality digital photographs of your work. Please do not submit photos of yourself unless your craft requires it, i.e. performance art.
Please use the following in the subject line when emailing your application: Artist-in-Residence 2021 - Your Name
We cannot accept documents from cloud services such as Google Drive, Dropbox, One Drive, or any other cloud service.
Once the application process is
closed on September 31st
, a panel of park staff will select 3 artists for a 2 week residency beginning April 1 - October 31st, 2021. The final results will be announced on December 1st, 2020.
---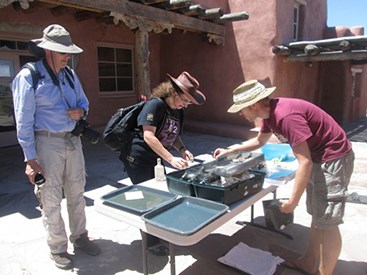 What is the Artist-in-Residence Program?
Artists impacted the formation, expansion, and direction of our national parks. They gave glimpses of the American landscape to people that may never visit those lands, creating connections through photography and painting. Still today, artists using a wide variety of media draw inspiration from park lands. Petrified Forest National Park's Artist-in-Residence Program continues the tradition of arts in the parks. Founded in 2006 as part of the park's Centennial Celebration, the program brings artists to the park in order to share their inspirations, ideas, and artwork with the public.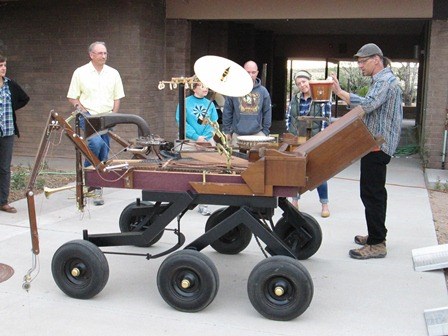 The Artist-In-Residence Program offers artists the opportunity to pursue their discipline while immersed in the park landscape. Selected artists stay in park housing for a selected period of time each month of the year. No stipend is provided. Artists must be prepared to work in high desert, summer weather conditions that include high winds, low relative humidity, and temperatures reaching 100 F (38 C) during the day and lows reaching 35 F (2 C) at night.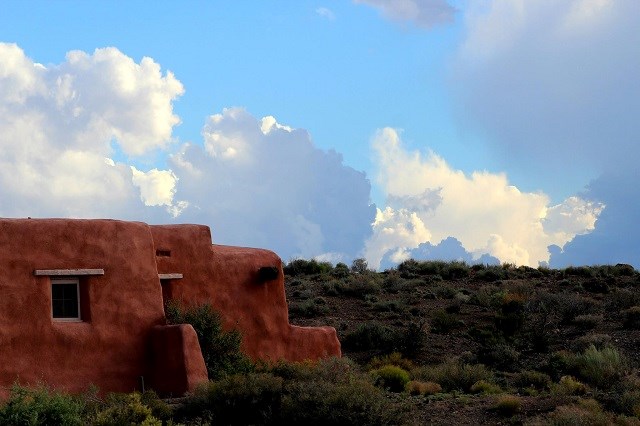 Housing
Housing is isolated and located two miles into the park from the north entrance. Wi-Fi service is limited due to the isolated location of the park (23 miles to nearest services) and location of housing within the park. Artists-in-Residence are required to have their own mode of transportation to, from, and within the park. There is no public transportation.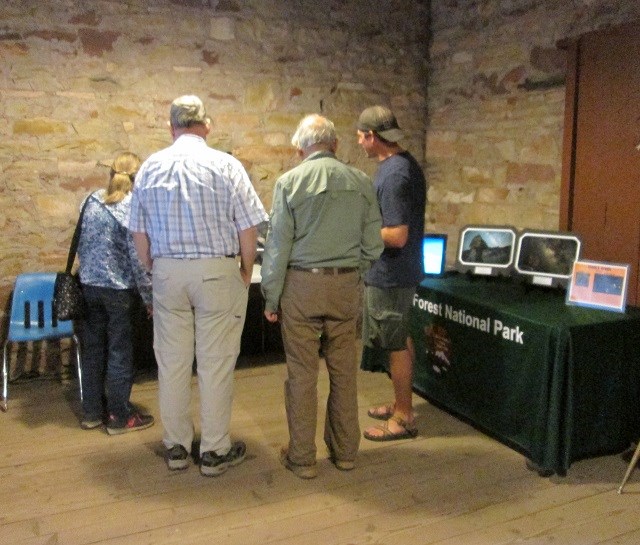 Artwork
Upon completion of the residency, participating artists will donate to the park one original piece of artwork from, and representative of, their residency in Petrified Forest National Park. Artwork from visual artists should be framed with glass or prepared for hanging before donation. The donated artwork becomes property of the National Park Service, Friends of Petrified Forest, or the Petrified Forest Museum Association. Artwork may be accessioned into the park's permanent museum collection, used in exhibits, used for educational purposes, and/or auctioned by partner entities. The artist retains a royalty-free, nonexclusive use license under the copyright of the art.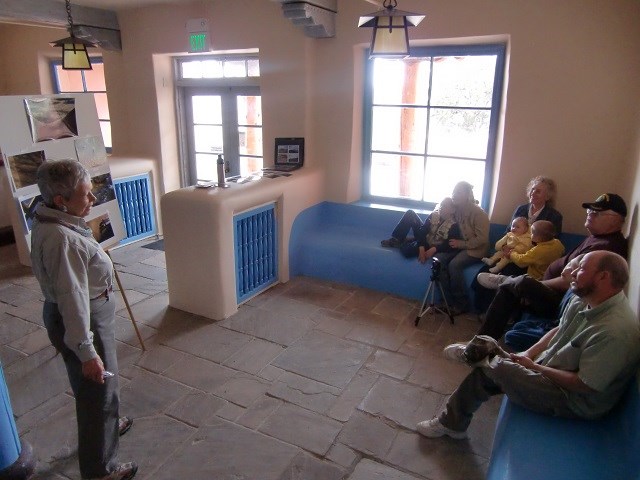 Artists are expected to present at least one public program during their residency. This interaction can be tailored to an individual's medium, interest, and experience for park visitors. Local Scouts are also interested in interacting with the artists. Programs can be demonstrations, talks, exploratory walks, or performances. In addition to the park, the nearby community college art department or public library can be used as a public program venue. Artists are responsible for providing their own supplies and equipment for this residency and all public presentations.
Last updated: September 14, 2020