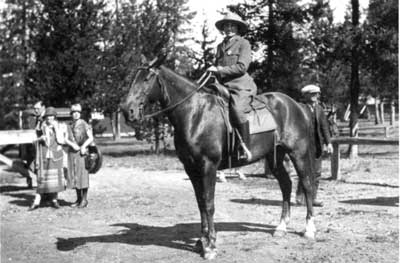 Special Use Permits
National Parks often require Special Use Permits to ensure the protection of natural and cultural resources, as well as to minimize conflicts between park visitors and other park users.
If you are seeking information about having a wedding at the park.
A Special Use Permit may also be required for other activities, such as:
* Commercial Filming & Photography (short form)
* Commercial Filming & Photography (long form)
* Public and private gatherings
* Demonstrations & Protests
* Fishing

For most Special Use Permits at the park, at least one month's notice and an application are required. The base application fee for a Special Use Permit is $100 (except for fishing, which is $25 per day) and is non-refundable. Additional fees for monitoring, administrative costs, and restoration may apply.
If you are not familiar with Pecos National Historical Park, a preliminary visit is advisable. The location where the event is to take place needs to be determined before a permit is issued. There may be special restrictions in the area that could limit access.
Filming Permit
Filming permits are issued on an individual basis based on the size of the project (movie, commercial, etc.), how much staff is needed for supervision, and how much time will be involved. Additional fees may be required depending on the situation.
Incidental Business Permit
Any individual or business leading commercial tours or other commercial enterprises within the park needs to first have an Incidental Business Permit.
Application for Special Use Permits
Available forms (see links above) may be printed out, completed and mailed to the park along with appropriate application fees. At this time they are not available to fill out online.
Send to:
Special Use Permits Coordinator
Pecos National Historical Park
P.O. Box 418
Pecos, NM 87552
For additional information, call (505) 757-7210