For Kids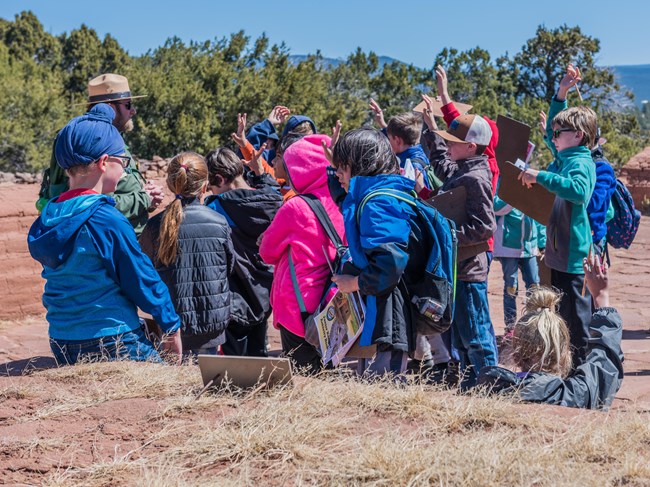 Pecos is a great family park!
The hiking trails (Ancestral Sites Trail and Civil War Battlefield Trail) provide many opportunities for kids to explore history and nature up close. Everyone will also enjoy the short interpretive talks and walks offered year round. Please stop in at the Visitor Center to check current schedules, view the exhibits, and watch the park orientation video.

Junior Ranger Program
Are you interested in becoming a Junior Ranger? Pecos junior ranger booklets are available at the visitor center. Filled with fun activities, these books reveal the wonders of Pecos to kids and parents alike.

Web Rangers
You can also work on being a Web Ranger at school or home by exploring the NPS Web Ranger site. There are games and fun programs to help you learn all about your National Parks.

All About Archeology
NPS Archeology for Kids is an educational resource that explains what archeologists do and how they do it--from field crews to zooarcheologists to underwater archeologists--with plenty of interactive opportunities for all ages.


Last updated: September 5, 2018