Junior Ranger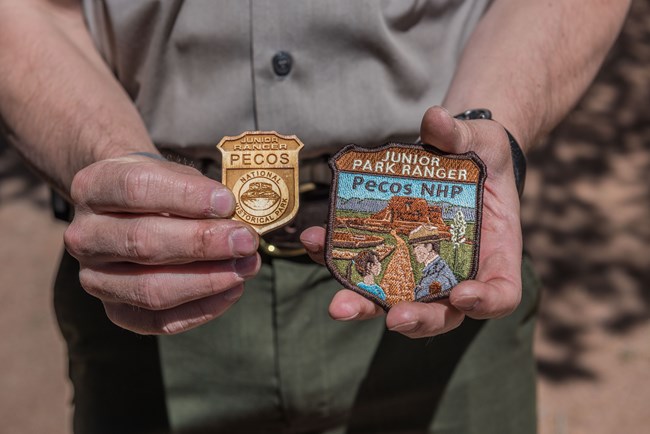 Become a Junior Ranger
You don't have to visit Pecos National Historical Park to be a Junior Ranger. Anyone can become a Junior Ranger by printing a copy of the Junior Ranger Booklet, completing the activities, and mailing the book to the park. Remember to print on both sides of the page or reuse old paper whenever possible.

The fun activities in the Junior Ranger book will help kids (and adults) learn about what makes Pecos National Historical Park so special. If you do enough activities, you will be able to earn a junior ranger badge and maybe even a patch.

**Printing tip: For activity 6, the Trade Fair, the maze spans two pages. To complete the maze, we recommend you tape the page together to help keep everything aligned.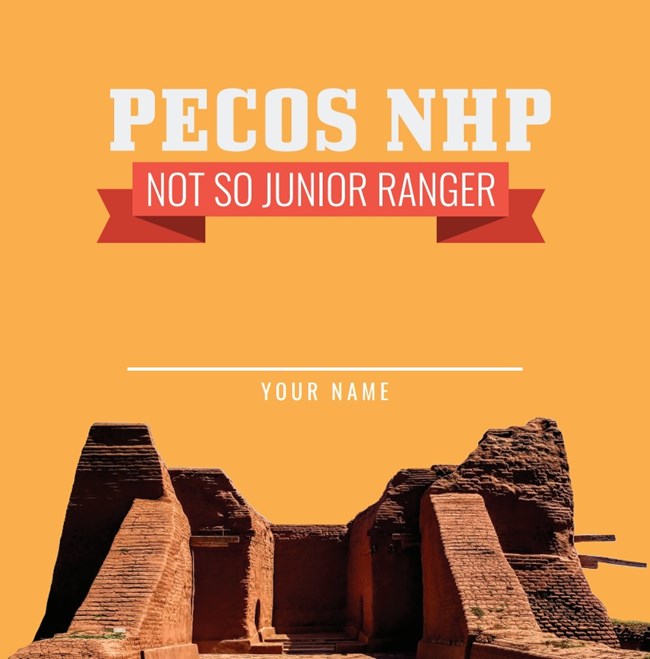 Are you a little older and looking for a Junior Ranger Program? Pecos now offers the
Not So Junior Ranger Booklet
, which challenges teenagers and adults to learn about the park through more challenging activities. Download the booklet today and mail it in to earn a badge.
Mailing Address:
Pecos National Historical Park
Attn: Junior Ranger
P.O Box 418
Pecos, NM 87552
Last updated: August 9, 2023