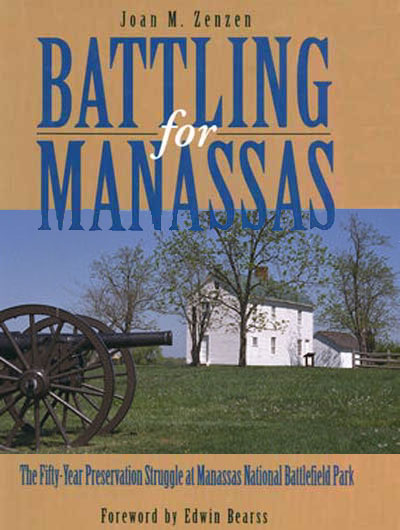 Battling for Manassas: The Fifty-Year Preservation Struggle at Manassas National Battlefield Park

---
MENU
---
---
---
Appendix V (omitted from on-line edition)
---
Manassas

---

Chapter 3
Settling in


---
SETTLING IN
Set in Virginia's piedmont upland region, the Manassas battlefields in 1940 were adequate but not exceedingly productive farmland consisting of gently rolling hills cut by relatively steep stream valleys. Second growth forests punctuated the more numerous open fields. Tributaries of Bull Run, a stream that served as the eastern boundary for the park, watered the area and fed into the larger river systems of the Occoquan and Potomac. The moderately rich soil contained an underlayer of shale, which occasionally surfaced as outcroppings. [1]
Underneath the physical features, this landscape resonates with the touch and sound of the past. Nomadic Manahoacs hunted buffalo that once grazed on the grass-covered plains the Indians created by regular burning of the forests. By the mid-seventeenth century, English colonial settlers moved out from the Tidewater region, displaced the Indian population, and established small farms. In 1724 Robert "King" Carter claimed several portions along Bull Run for various family members and formed a network of large plantations worked by slaves. In the first half of the nineteenth century, the Warrenton Turnpike and later the Orange & Alexandria Railroad hastened settlement in the area and travel farther west. An important strategic position, the railroad line and its junction at Manassas drew the Federals and Confederates in July 1861 to their first major land confrontation. [2]
References to the landscape in soldier accounts from First Manassas link past and present and heighten the importance of preserving the countryside for posterity. An optimistic William Thompson Lusk, fighting for the Union army, wrote in a letter home, "we rushed by the flank, over fields, through woods, down into ravines, plunging into streams, up again onto rising meadows, eager, excited, thrilled with hot desire to bear our share in routing the enemy." For Lusk, the continually changing environment reflected his boundless energy in defeating the Southern cause. Confederate soldier Charles Minor Blackford described his view of Henry Hill in quiet terms, suggesting a more ambivalent mood. Blackford wrote to his wife Susan: "we were thrown into line about sunrise on the brow of a hill which overlooked Bull Run, with quite a wide valley (two hundred yards at least), below us. On the other side the bluff rose quite steeply, but on top of it there was an open field." Not elaborated, snippets of description provide clues to the lay of the land and its importance in the experiences of the men fighting. The National Park Service, in turn, strove to capture for its visitors these and other Civil War experiences that the land held. [3]