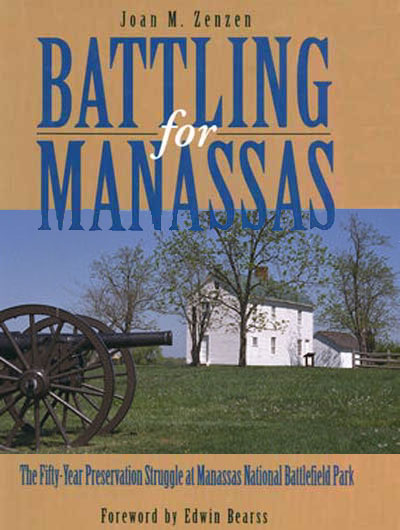 Battling for Manassas: The Fifty-Year Preservation Struggle at Manassas National Battlefield Park

---
MENU
---
---
---
Appendix V (omitted from on-line edition)
---
Manassas

---

Appendix I
Order Designating the
Manassas National Battlefield Park, Virginia
Whereas the Congress of the United States has declared it to he a national policy to preserve for the public use historic sites, buildings and objects of national significance for the inspiration and benefit of the people of the United States; and
Whereas certain lands and structures in Manassas Magisterial District, Prince William County, Virginia, because of their historical importance as the battlefield site of the First and Second battles of Manassas during the war between the States, have been declared by the Advisory Board on National Parks, Historic Sites, Buildings and other monuments to be of national significance; and
Whereas title to the above-mentioned lands with the buildings and structures thereon is vested in the United States:
Now, therefore, I, Harold L. Ickes, Secretary of the Interior, under and by virtue of the authority conferred by section 2 of the act of Congress approved August 21, 1935 (49 Stat. 666), do hereby designate all those certain tracts or parcels of land, with the structures thereon, containing approximately 1,604.575 acres and situated in Manassas Magisterial District, Prince William County, Virginia, as shown upon the diagram hereto attached and made a part hereof, to be a national historic site, having the name " Manassas National Battlefield Park."
The administration, protection, and development of this area shall be exercised by the National Park Service in accordance with the provisions of the act of August 21, 1935, supra.
Warning is expressly given to all unauthorized persons not to appropriate, injure, destroy, deface or remove any feature of this park.
In witness whereof, I have hereunto set my hand and caused the official seal of the Department of the Interior to be affixed, in the City of Washington this 10th day of May. 1940.
Signed Harold L. Ickes
Secretary of the Interior