Sea Turtle Stranding and Salvage Network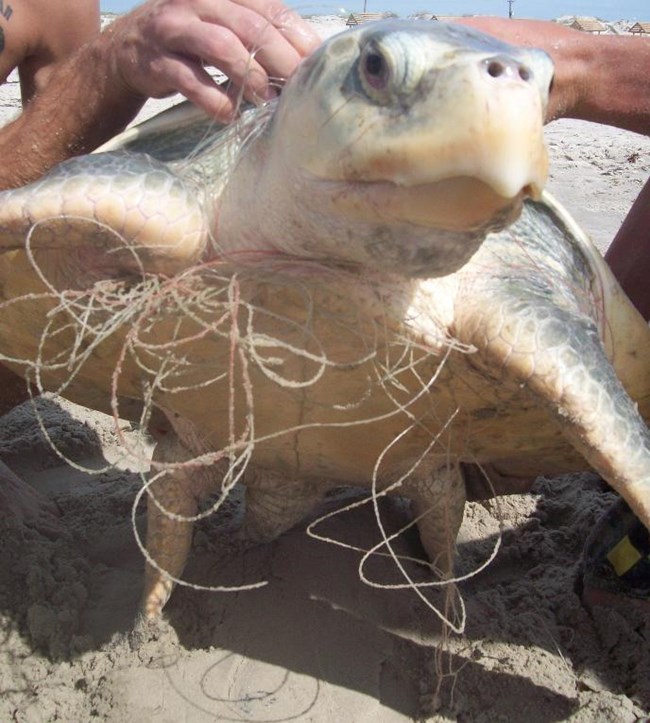 The Sea Turtle Stranding and Salvage Network (STSSN) is a national network of volunteers that document sea turtles that are found stranded in the U.S. A stranded sea turtle is one that is located washed ashore or floating, alive or dead. If it is alive, it is generally in a weakened condition. Live turtles are taken to rehabilitation facilities where they receive care, and usually many of them survive and are ultimately released. Dead turtles are often salvaged for necropsy and study. Specimens are often collected from stranded turtles and shipped to requesting investigators for use in studies that they are conducting.
Most live stranded turtles found at Padre Island National Seashore are taken to the ARK (Animal Rehabilitation Keep), in Port Aransas, Texas. However, when there is a large stranding event turtles are also taken to the Texas State Aquarium or Texas Parks and Wildlife Department CCA/CPL Marine Development Center in Corpus Christi.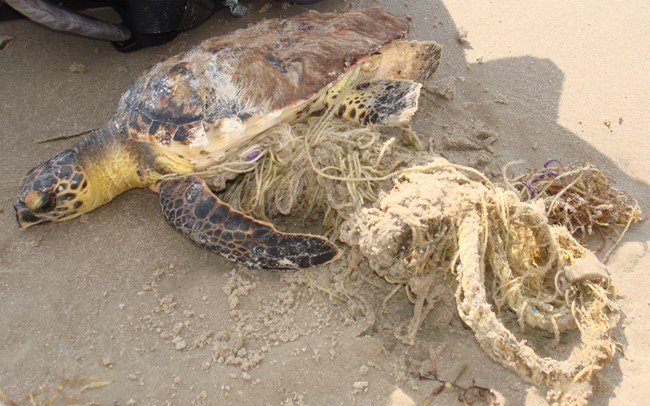 Padre Island National Seashore staff and volunteers participate in this network and the Chief of the Division of Sea Turtle Science and Recovery is the Texas Coordinator of the STSSN. As Texas Coordinator, the Division Chief (with help of others in the Division) maintains the tally of sea turtles found stranded on the Texas coast. The Division Chief also maintains the tally of sea turtle nests found on the Texas coast and provides technical assistance and training to others working in the state with stranded and nesting turtles.
In Texas, most STSSN participants are employees or volunteers affiliated with federal or state agencies, universities, or rehabilitation facilities. These participants use standardized forms to document stranded turtles that are found during systematic surveys for nesting or stranded turtles, or in response to reports from the public.
While on a Texas Gulf, bay, or pass beach or in Texas waters, please watch for stranded sea turtles. If you see a stranded sea turtle, please report it to a passing turtle patroller (if on a Gulf beach from April through mid-July) or the appropriate contact for your area.
Each year, hundreds of stranded sea turtles are documented in Texas. Data collected in Texas are provided to NOAA-Fisheries, which administers the STSSN at the national level. NOAA-Fisheries posts
summarized stranding information
for past years.
Last updated: February 24, 2015