Things To Do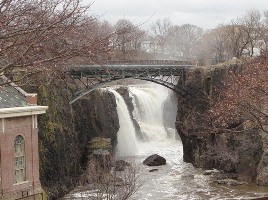 Paterson Great Falls is a new unit of the National Park Service that is open to visitors for self-guided outdoor activities and tours. Here you will find a National Natural Landmark, the Great Falls of the Passaic River. They are the centerpiece of the park; their beauty and power are central to Paterson's story. Whether viewing them at a distance from Overlook Park, or feeling their spray in Mary Ellen Kramer Park, the Falls are a "must-see" for anyone visiting the area.
We offer an Introductory Guided Tour to learn about Paterson's early history.
If you are interested in a Self-Guided Walking Tour, consider downloading the free walking tour app or dialing in to the cell phone tour.
Bring along the free Junior Ranger Booklet for even more fun.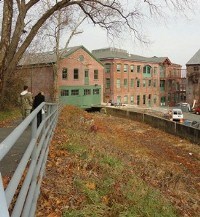 Paterson also boasts a National Engineering Landmark. The raceways that were built in the late 18th- and early 19th-centuries, to take advantage of the nearby water power, were engineering marvels. A walk through Upper Raceway Park takes visitors along the beginning of the raceway system and past just a few of the many mills that benefitted from it.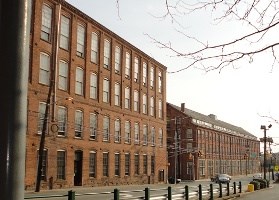 The Great Falls National Historic Landmark District still contains many of the mills that symbolize Paterson and the city's contributions to America's development and growth. As you walk through the District, you can take in the buildings' architecture, and imagine the entire area teeming with activity as the mills turned out their wide variety of products.
In addition to our outdoor attractions, there are several historical sites surrounding the Falls, including the Paterson Museum just one block away.

Learn more about and visit our Nearby Attractions.
Last updated: July 1, 2019