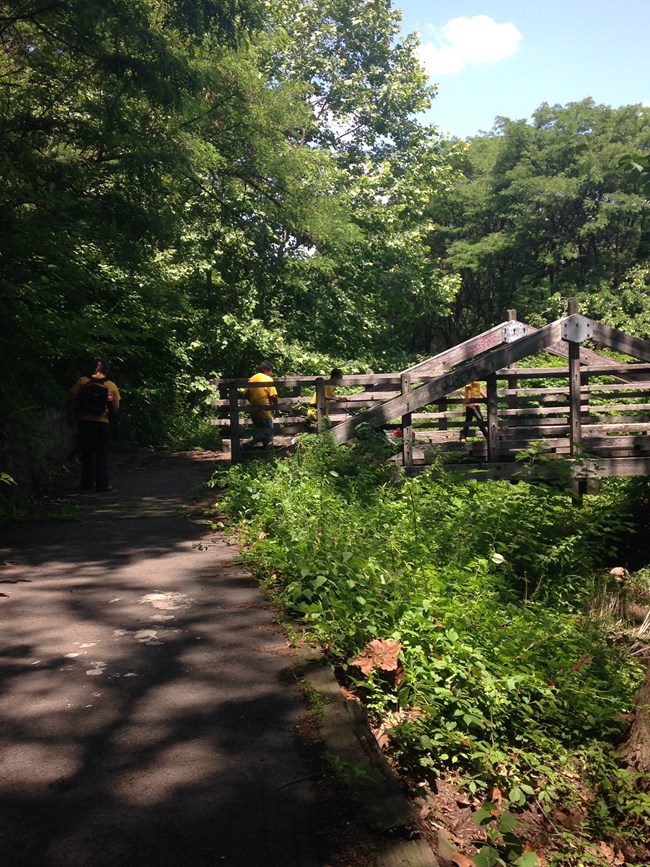 Safety Guidelines
Emergency phone: 911
General Guidelines:
· Be careful while walking around the Great Falls.
· Check for ticks. Wear long pants and use insect repellent.
· Be aware of poison ivy in certain sections of the trail. Know how to identify it.
Parts of the tour route travels through forested areas. If you are allergic to insects, please bring your epinephrine auto injector.

Drive safely and wear your seatbelt at all times.
Be prepared.
When going on a tour:
· Dress for the weather, our guided tours are outdoors and are given rain or shine.

Bring water and snacks - the tour lasts about 1 hour and covers about 1 mile.
· Watch for uneven footing on the sidewalks and the unpaved trail through Upper Raceway Park (pictured above) - wear comfortable walking shoes.
· The park is located in a busy urban area, please be aware of traffic as you cross busy streets and always cross in crosswalks.