Pets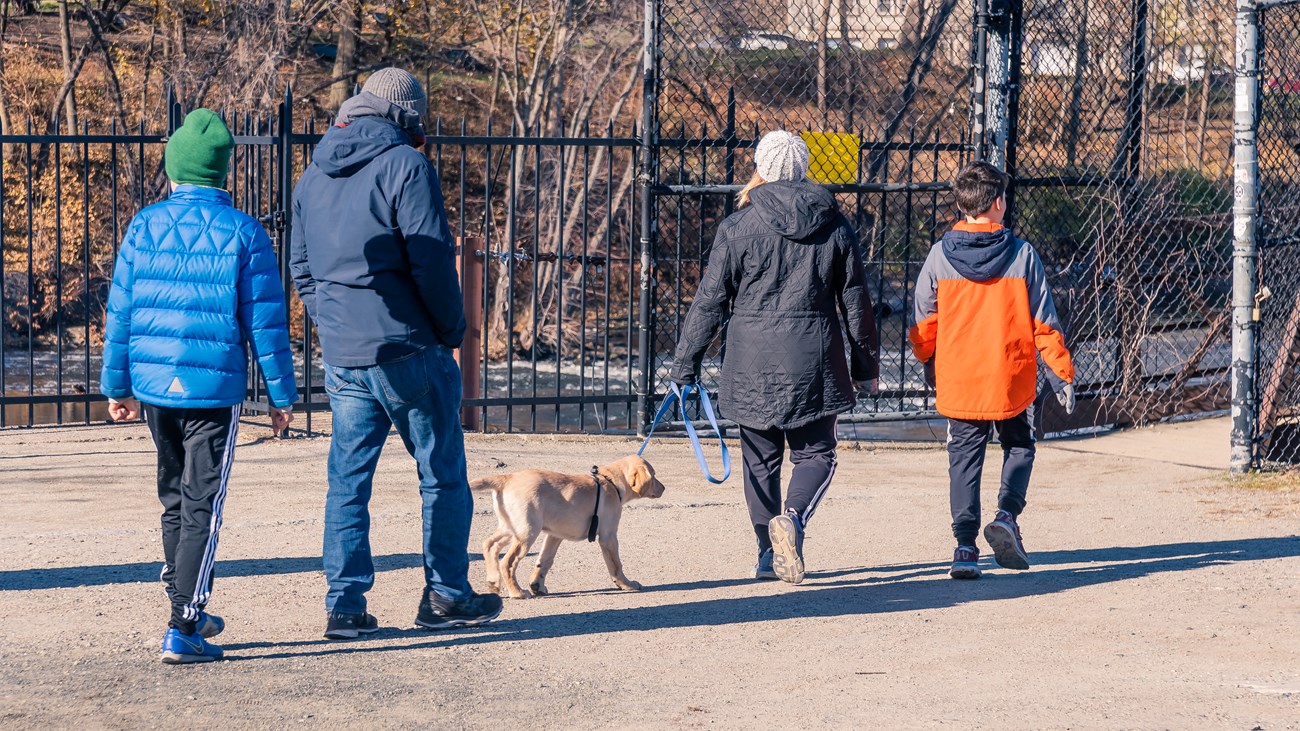 Pets in Parks
When bringing pets to Paterson Great Falls, please be mindful of the following:

Pets must be restrained on a hard (non-retractable) leash no longer than 6 feet (2 m). Pets may not be left unattended. Pet owners are responsible for removing and properly disposing pet waste from picnic areas, parking lots, roads, and other developed areas.

B.A.R.K Rangers:
National parks are exciting places for pets to visit with their family while on vacation - one way you can ensure your visit is safe and enjoyable for everyone is through the B.A.R.K. Ranger program, part of the Healthy People Healthy Parks Initiative.

What is "B.A.R.K.?" Four simple phrases to help protect parks, people, and your pets:

Bag your pet's waste

Always leash your pet

Respect wildlife

Know where you can go
Learn more - visit the B.A.R.K. Ranger program webpage!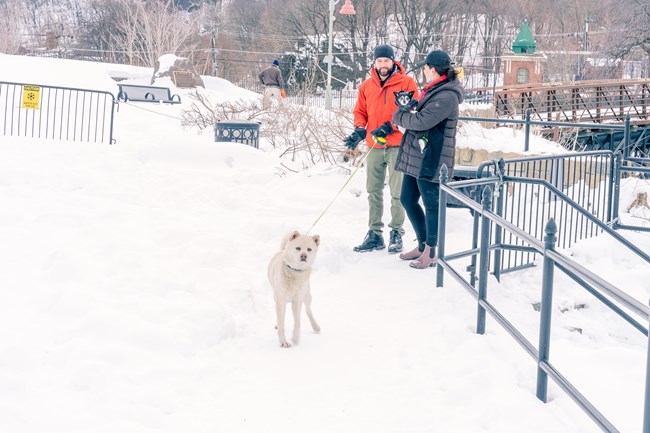 Comfort & Safety:
Summer sunshine poses a threat to pets in vehicles. Bring water for yourselves and your animals - stay in shady areas when able if visiting on hot days. Be mindful of hot path and stair surfaces, which may cause discomfort/distress to pets when walking.
Winter can be extremely cold and wet. Many pets are not suited to exposure to prolonged chill. If you're cold, they're probably cold too!
Be a responsible pet owner - familiarize yourself with your pets and learn to recognize signs of discomfort.
Additional Resources:
Learn more about the recreation opportunities for you and your pet(s) - visit the
National Park Service pet resource index
.
Some animals provide additional services - for guidence, visit our
service animal webpage
.
Last updated: March 18, 2023