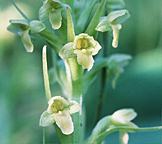 Missouri Natural Areas in the Ozark National Scenic Riverways
Ozark National Scenic Riverways is home to several "Missouri Natural Areas." These are specially designated areas that are worthy of extra protection and recognition due to outstanding scenic or scientific value. The program is adminstered by the Missouri Department of Conservation. To learn more visit their Missouri Natural Areas page.
If you'd like to explore any or all of these hidden treasures, by all means go for it! Remember however, that collecting plants, flowers, insects, rocks, etc, is strictly prohibitted to protect these special places.
Missouri Natural Areas within the Ozark National Scenic Riverways include: (These sites are provided by the Missouri Department of Conservation, not the National Park Service, so don't forget to come back!)