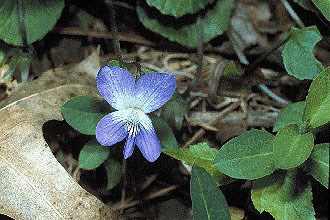 Rare Wildflowers of the Ozarks

by Fred L. Fox
Former Lower Ozarks Project Director
The Nature Conservancy

Everyone likes wildflowers, and there is something for every wildflower enthusiast in the Ozarks. From the bloom of spring beauties in late winter, to the last goldenrods of November, there is always a floral display somewhere. Many of our most appreciated wildflowers, like fire pink, larkspur, purple coneflower and columbine, are common here and easily identifiable for the beginner.
There are few better places than the Ozarks to catch sight of some of the rarest and most unusual wildflowers. Several dozen species of plants are endemic to the Ozarks, meaning they live nowhere else in the world. Plus, several globally rare plants, as will as many that are rare in Missouri, can be seen in the Ozarks.

If you are just starting out, a good field guide, such as "Missouri Wildflowers," is a must. Here are some rare and unusual wildflowers to look for on your visit to the Ozark National Scenic Riverways.