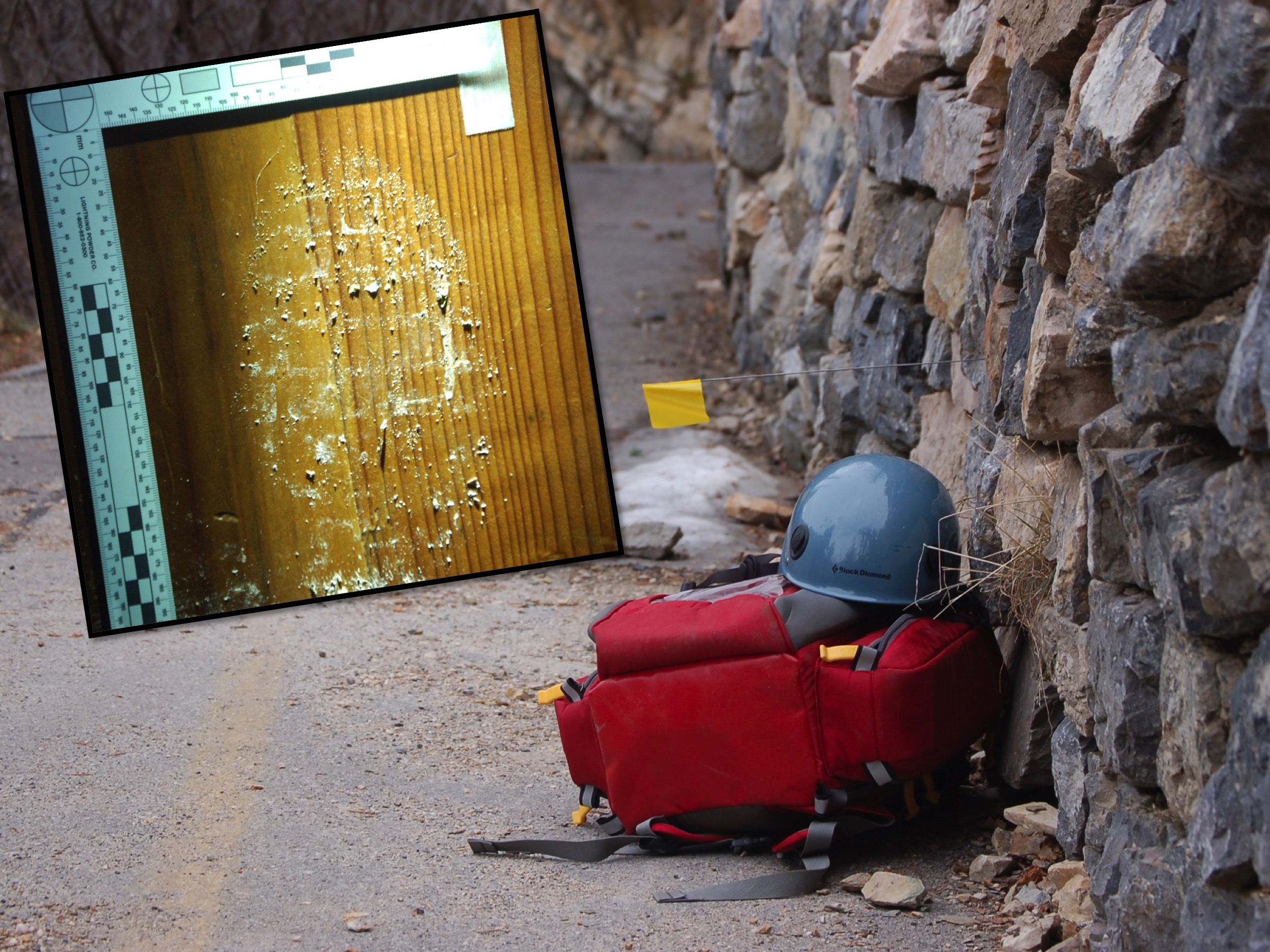 News Release Date: March 2, 2017

Contact: NPS Investigative Services Branch, (202) 379-4761
Four men identified in an ISB investigation as those responsible for vandalism and theft at Timpanogos Cave National Monument have been sentenced in federal court. The men pleaded guilty to charges brought against them by the US Attorney's Office, District of Utah, stemming from an incident two years ago.
On February 13, 2015, park personnel hiked the Cave Trail and observed rescue and medical equipment scattered about the area. As they continued up trail they encountered damage to gates and interpretive signs, and at the top they observed damage to the door to the cave. An area known as "The Ranger Room" was also struck.
An ISB Special Agent and an investigative intern documented a mile-and-a-half long crime scene along the Cave Trail. In addition to causing such damage as broken windows, destroyed locks, and graffiti to historic structures built by the Civilian Conservation Corps in the 1930s, the suspects also took valuable emergency response equipment from the monument. Investigators recovered several items of evidence and were able to trace it back to four suspects in the area of Salt Lake City, UT. 
Angel Sebastian Gonzalez, Chase Colby Thornwall, Russell Benitez Thornwall, and Nico Benitez Thornwall, now aged 21 to 22, pleaded guilty and were sentenced for theft and destruction of US Government property. They will collectively serve 7 years probation and pay $3,804 in restitution to Timpanogos Cave National Monument.
If you see something suspicious in any National Park Service area, stay safe and tell us about it! We understand that it may take time to reach park personnel and/or areas with cell or internet service. Talk to any NPS employee for help in reporting suspicious activity, or give the Special Agents of the NPS Investigative Services Branch a call. You don't have to tell us who you are, but please tell us what you know:
CALL the ISB Tip Line 888-653-0009
TEXT to 202-379-4761
ONLINE www.nps.gov/isb and click "Submit a Tip"
EMAIL nps_isb@nps.gov
MESSAGE via Facebook @InvestigativeServicesNPS or Twitter @SpecialAgentNPS