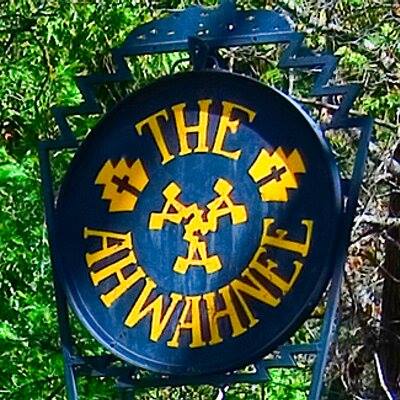 News Release Date: April 7, 2016

Contact: US Park Ranger Matthew Phillipson, 209-372-0246
Contact: NPS Investigative Services Branch, 888-653-0009
Reward offered for historic sign recovery at Yosemite
Yosemite National Park Rangers and ISB Special Agents are offering a $1,000 reward for information leading to the recovery of the historic Ahwahnee sign. We are actively investigating the theft and destruction of US government property, and seeking the arrest and conviction of those responsible.
On February 28, 2016, the National Park Service opened the investigation into the theft of the sign, stolen from the entranceway to the historic hotel in Yosemite Valley. The sign had been in place since 1930 and is part of a National Historic Landmark.
Though more than a month has passed since it was taken, the reward "is being offered for information to help us recover the sign," says Scott Gediman, public information officer for Yosemite National Park. 
If you have information about the theft of this significant piece of Yosemite history, please contact us. You don't have to tell us who you are, but please tell us what you know.
Call US Park Ranger Matthew Phillipson at 209-372-0246
Call the ISB Tip Line at 888-653-0009
Email us at nps_isb@nps.gov
Send us a Message on Facebook
Who We Are | What We Do | News | Contact Us